Schedule a Demo Today
Learn more about the platform that's transforming client intake for law firms across the country.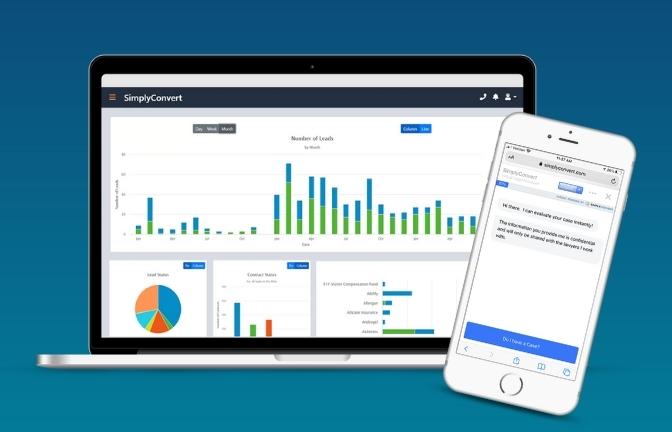 Reserve your appointment now
Select a time on the calendar that works for you. We'll take you through a demo of the platform and answer any questions you may have before helping you get started with SimplyConvert.
SimplyConvert is the complete client intake solution you've been dreaming about.
Created by a lawyer fed up with not having the right technology to meet her firm's client intake needs, SimplyConvert uses case criteria-based questions to turn chat conversations with your website visitors into signed clients.
SimplyConvert's automation tools put every step of the intake process - from first conversation to signed contract - on autopilot.
Learn More About
SimplyConvert

SimplyConvert Blog
Catch up on the latest blog posts from SimplyConvert to learn more about our platform and the litigations / practice areas supported by our chatbot.

Ditch Live Chat for Good
In this blog post we explore why using a chatbot for client intake makes better business sense for law firms than live chat / call center services.

Case Criteria Library
With SimplyConvert you can start client intake for a new litigation or practice area in minutes. We're adding new areas each month — visit the criteria library to see what's new.