Dangerous Drugs
Streamlining intake and client management for
Dangerous Drug

Lawyers.
Victims of dangerous drugs trust you to fight for justice on their behalf.

SimplyConvert offers specialized solutions and document automation tailored for dangerous drug cases, ensuring you're equipped to advocate powerfully on behalf of your clients.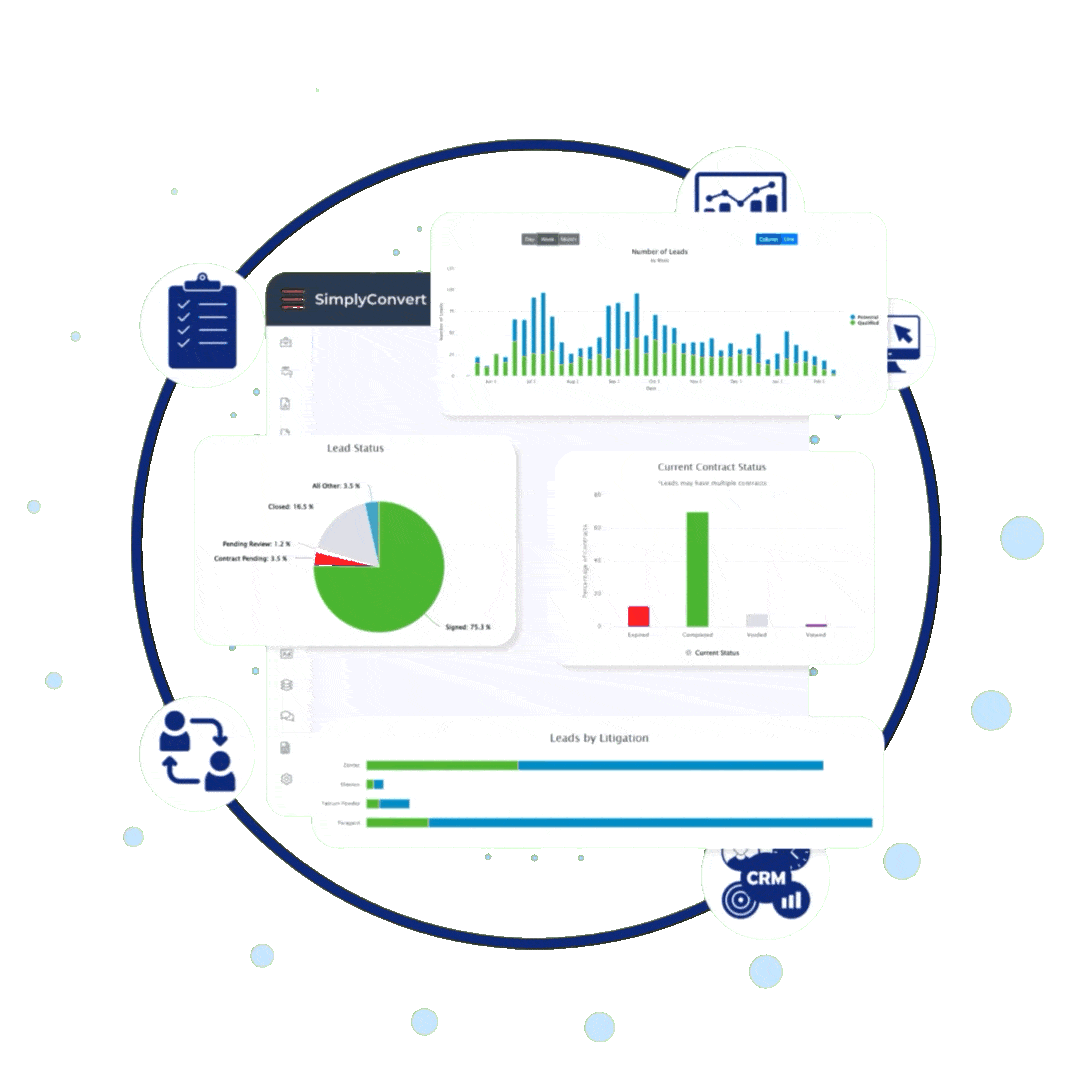 Redefining Case Workflows for Dangerous Drug Lawyers
Discover the difference SimplyConvert makes for dangerous drug attorneys — driving unparalleled results for both your clients and their cases.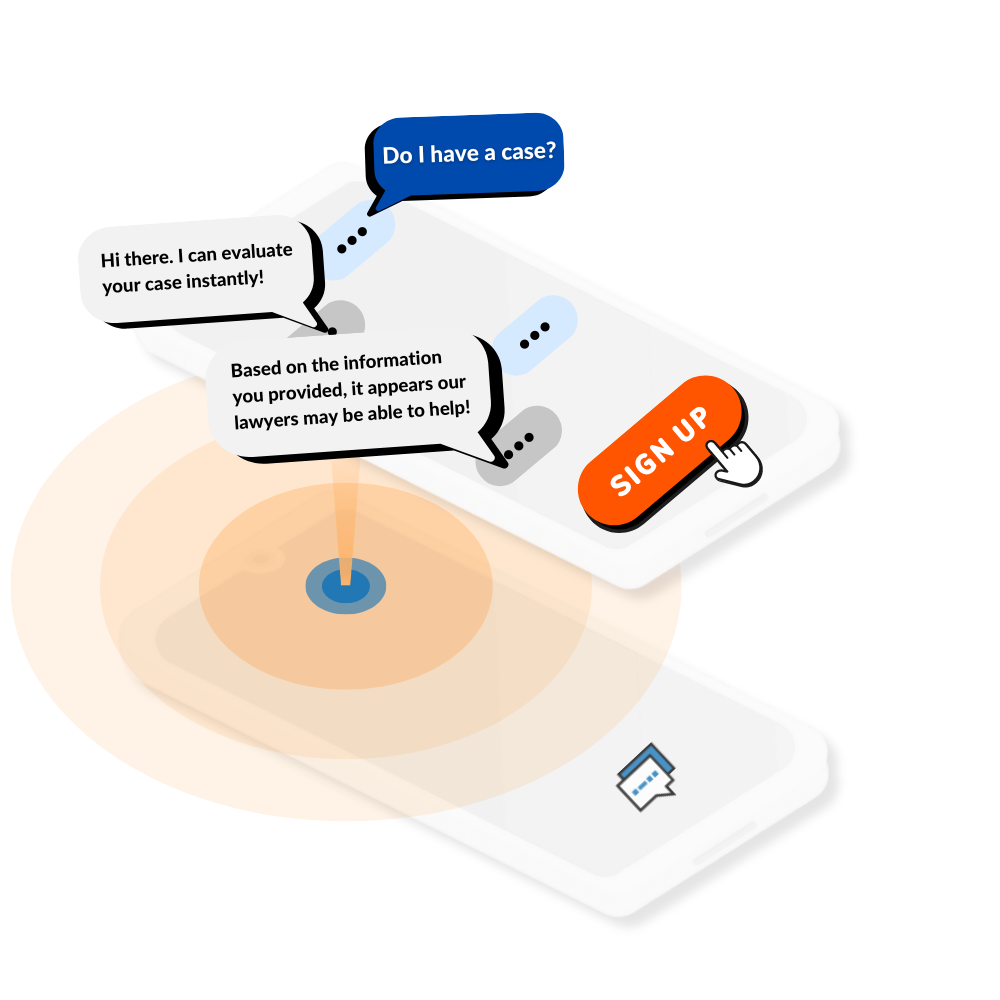 Dangerous Drugs
Client Intake Automation
No more missing cases during your off hours.
With our automated Client Intake tool, effortlessly evaluate potential cases any time of the day, ensuring you never miss an opportunity.

Leave behind the constraints of business hours and embrace a future where every client is promptly attended to — even when you're not around.
Around-the-clock case evaluations, guaranteeing no opportunity slips by.

Harness the power of automation to serve clients beyond 9 to 5.

Transition from time-bound operations to 24/7 readiness.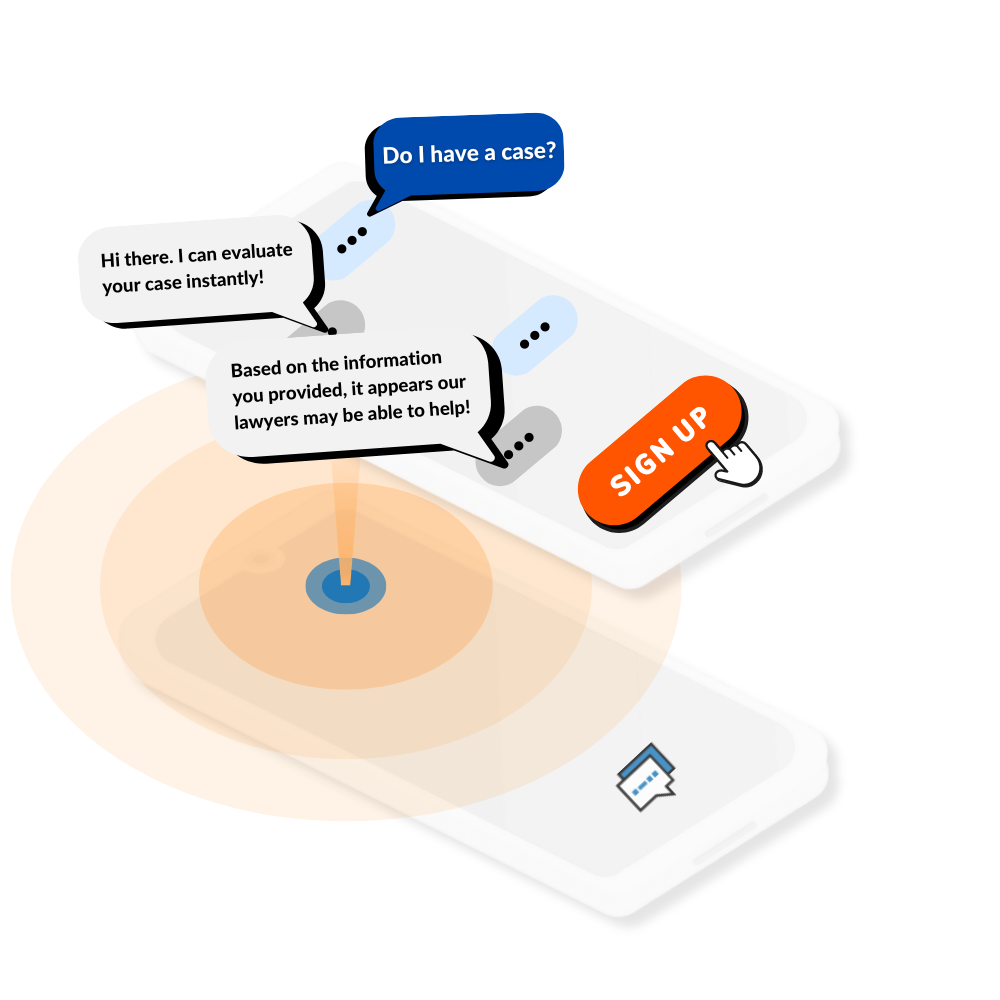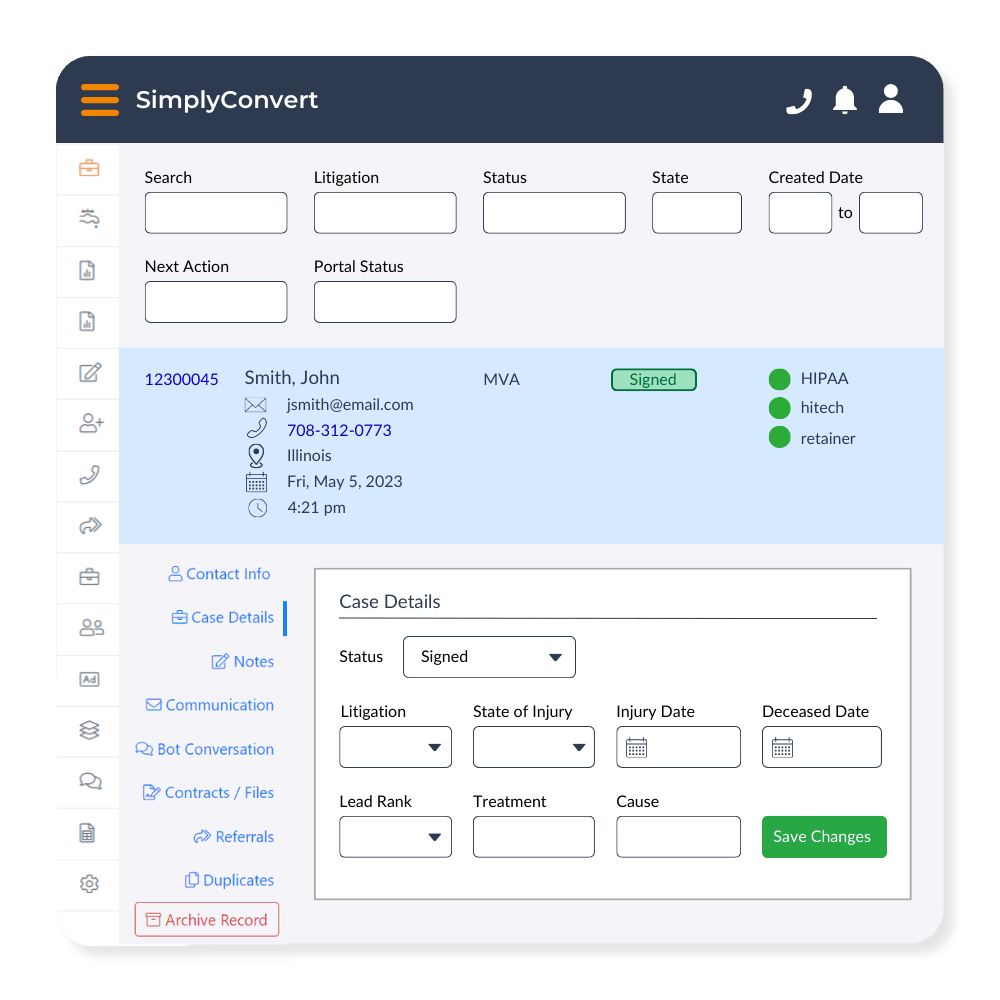 With our modern CRM, embrace a revolution in client management, optimizing every interaction and maximizing your efficiency.
Say goodbye to outdated practices and step confidently into a world of streamlined client communications and document management.
Elevate your approach with modernized client management features.

Achieve more in less time with intuitive CRM functionalities.

Dive into a seamless blend of communications and document handling.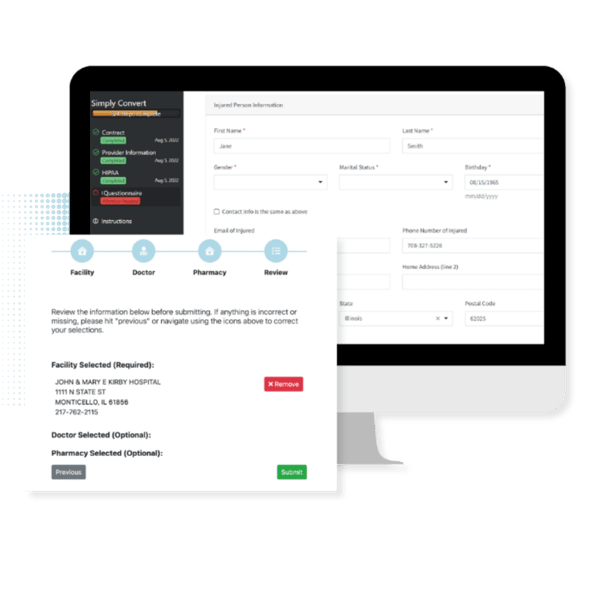 Client Portal

for Dangerous Drugs Law Firms
No more inefficient document collection and sharing.
With our Client Portal, transition to a seamless era of document management.
Leave behind the tedious methods of old, and embrace a platform that makes record collection and sharing both effortless and efficient.
The end of lost files and email attachment chaos.

One-click sharing: Save time, reduce errors.

Elevate client interactions with secure and streamlined document exchanges.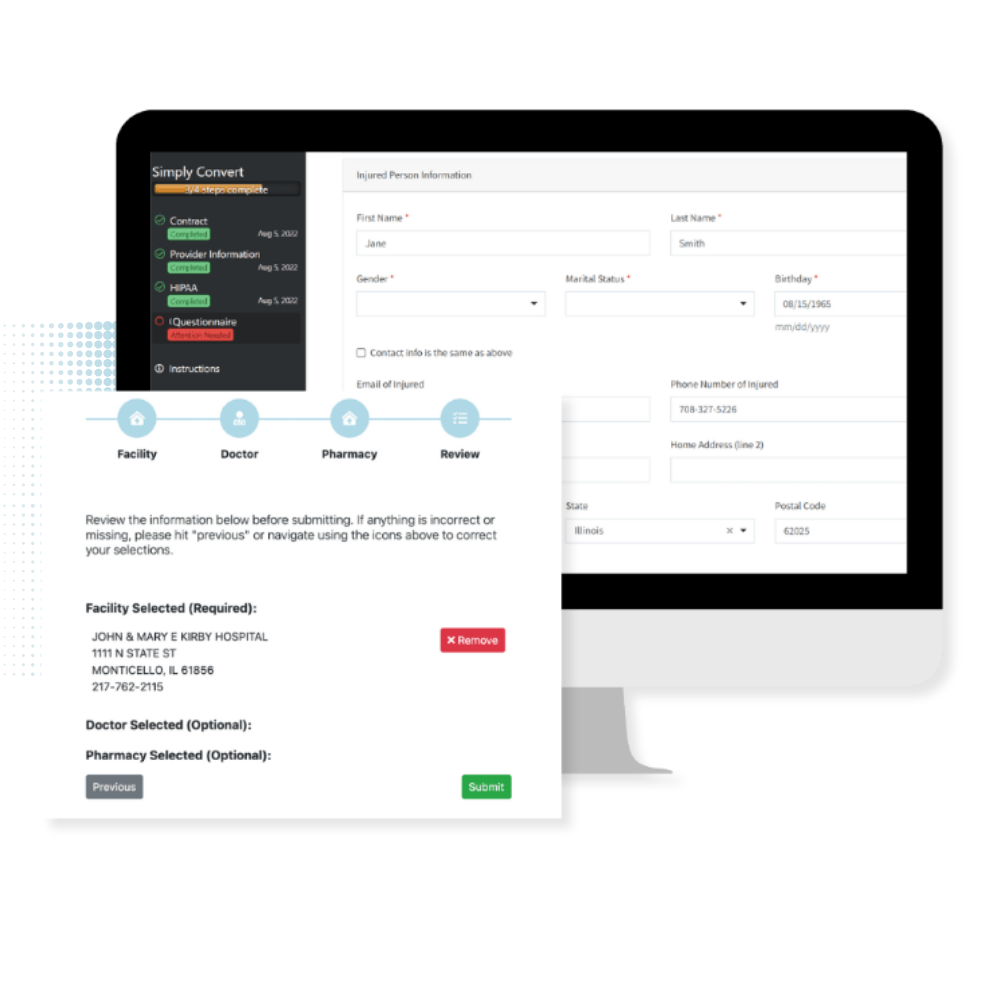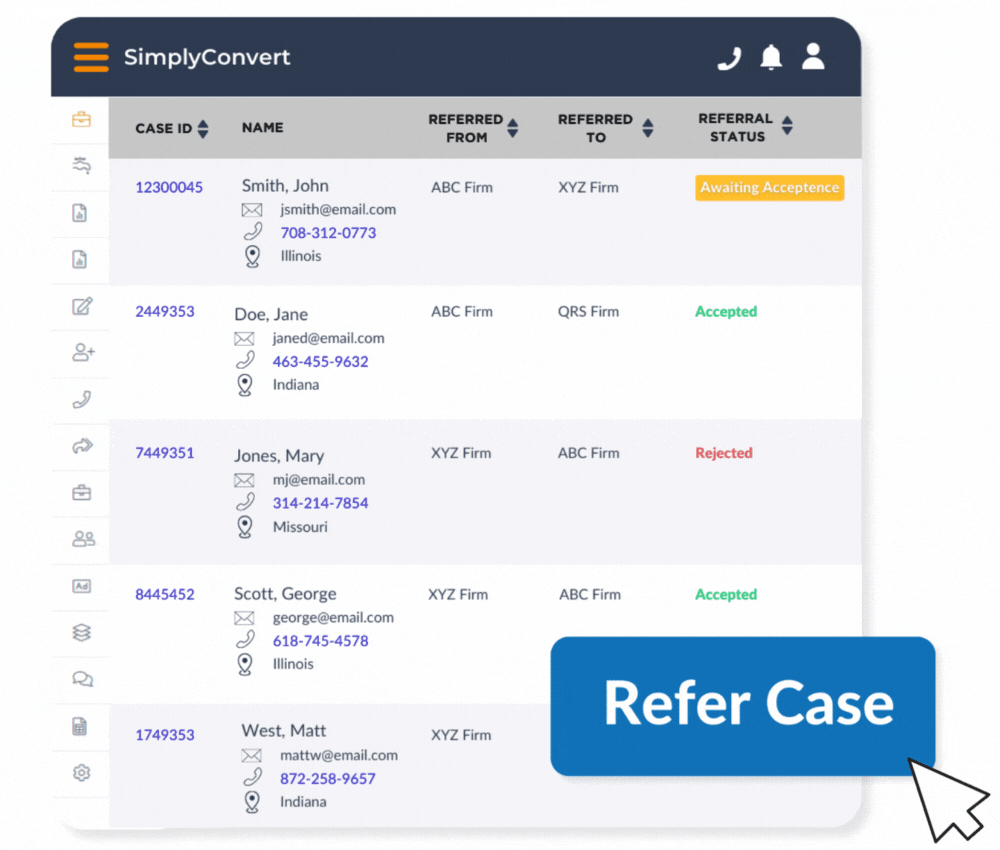 With our Referral Platform, harness the power of automation to effortlessly send, accept, and monitor referred cases.
Say farewell to the time-draining practices of the past and embrace a future of refined, rapid, and reliable case handling.
Unveil a new era where efficiency and precision go hand in hand.

Eliminate manual hassles and trust in automated perfection.

Speed and accuracy combined for optimal client management.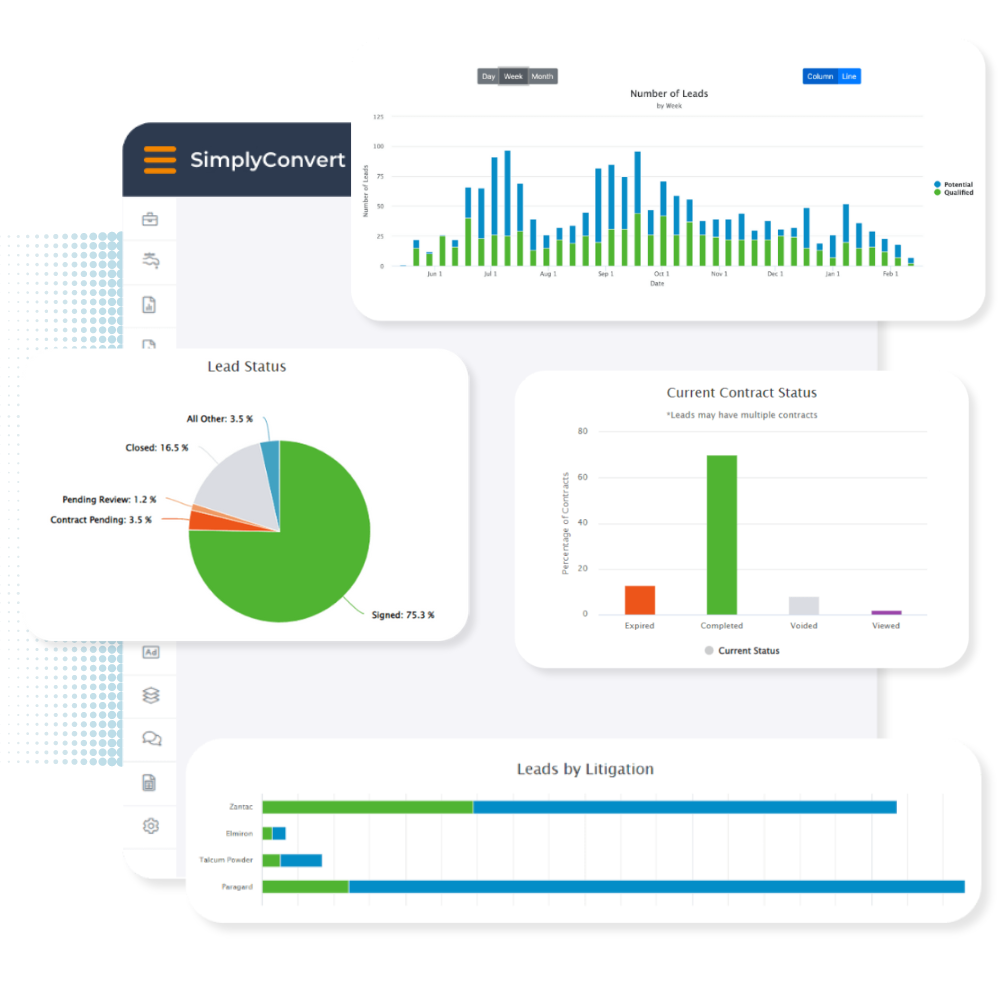 With our advanced Reporting & Insights, shine a light on the real success rates of your case acquisition efforts, ensuring every move you make is informed and effective.
Transition from murky assumptions to a future defined by clear insights and strategic prowess.
Harness clarity on what works and what needs refinement.

Redirect efforts based on real-time data.

Shift from ambiguity to a horizon illuminated by data-driven decisions.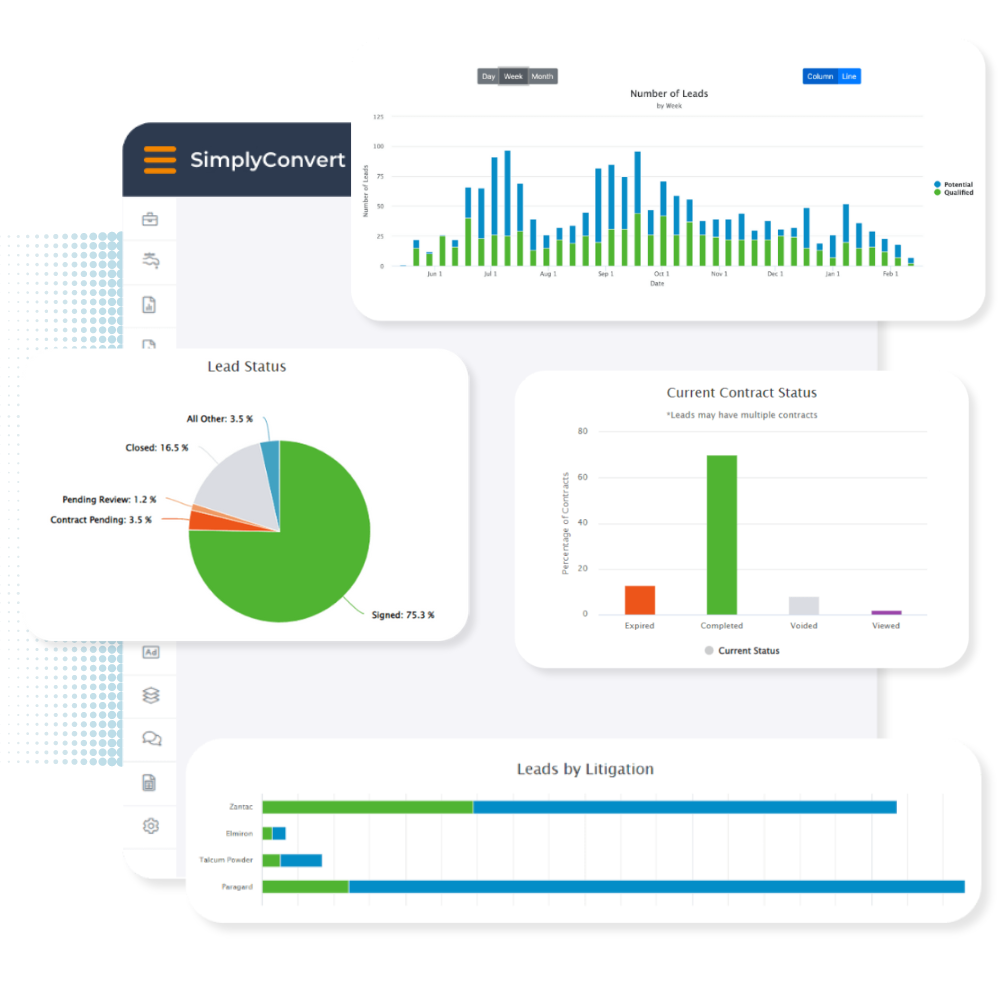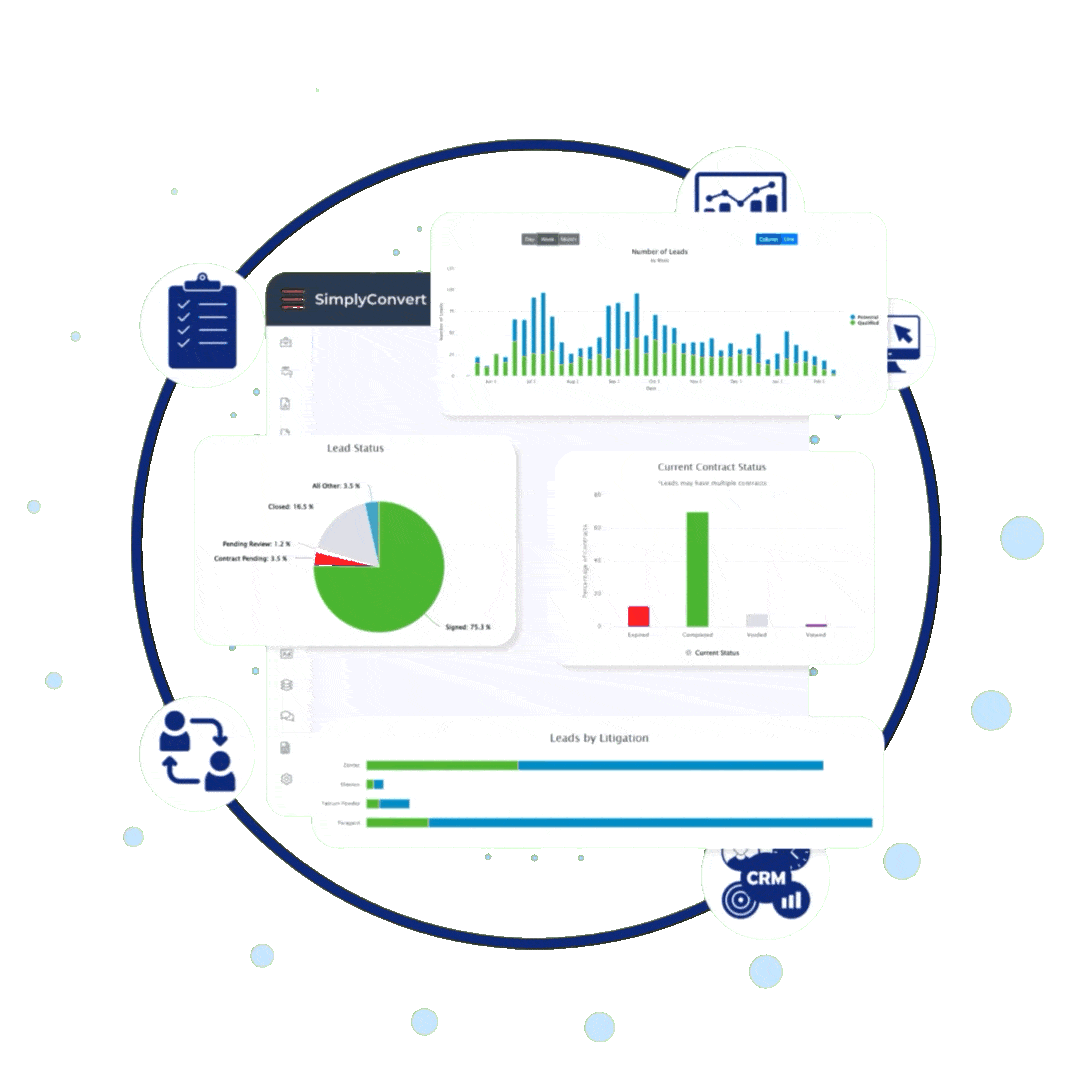 Intake & Data Management

for Dangerous Drugs Law Firms
This All Creates — A Complete Client Intake Solution That Works for Your Law Firm.
When your case gets messy, you need a legal CRM that won't fall short and leave back-end work that takes you away from front-facing time with your clients.
SimplyConvert is your comprehensive client intake and case management solution that prioritizes both efficiency and growth at every step for personal injury law firms.
Less time wasted on redundent intake tasks.

More time spent on other business growth initiatives.

No more missed opportunities due to slow responses (or no responses).
"Our goal was to convert more leads after-hours and on weekends. Compared to previous live chat providers, SimplyConvert has greatly exceeded our expectations. We value them as a partner and are very excited about the success that we have seen in the first year."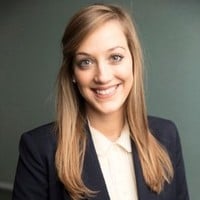 Chelsie Coker King
Marketing Director | Farris, Riley & Pitt LLP
With SimplyConvert you can create a seamless workflow with integrations.