Premises Liability
Transforming
premises liability

intake & client management as you knew it.
When property negligence leads to injuries or death, victims seek justice and reparation.

With SimplyConvert, navigate the complexities of premises liability cases seamlessly, allowing you to prioritize client needs and secure just compensation.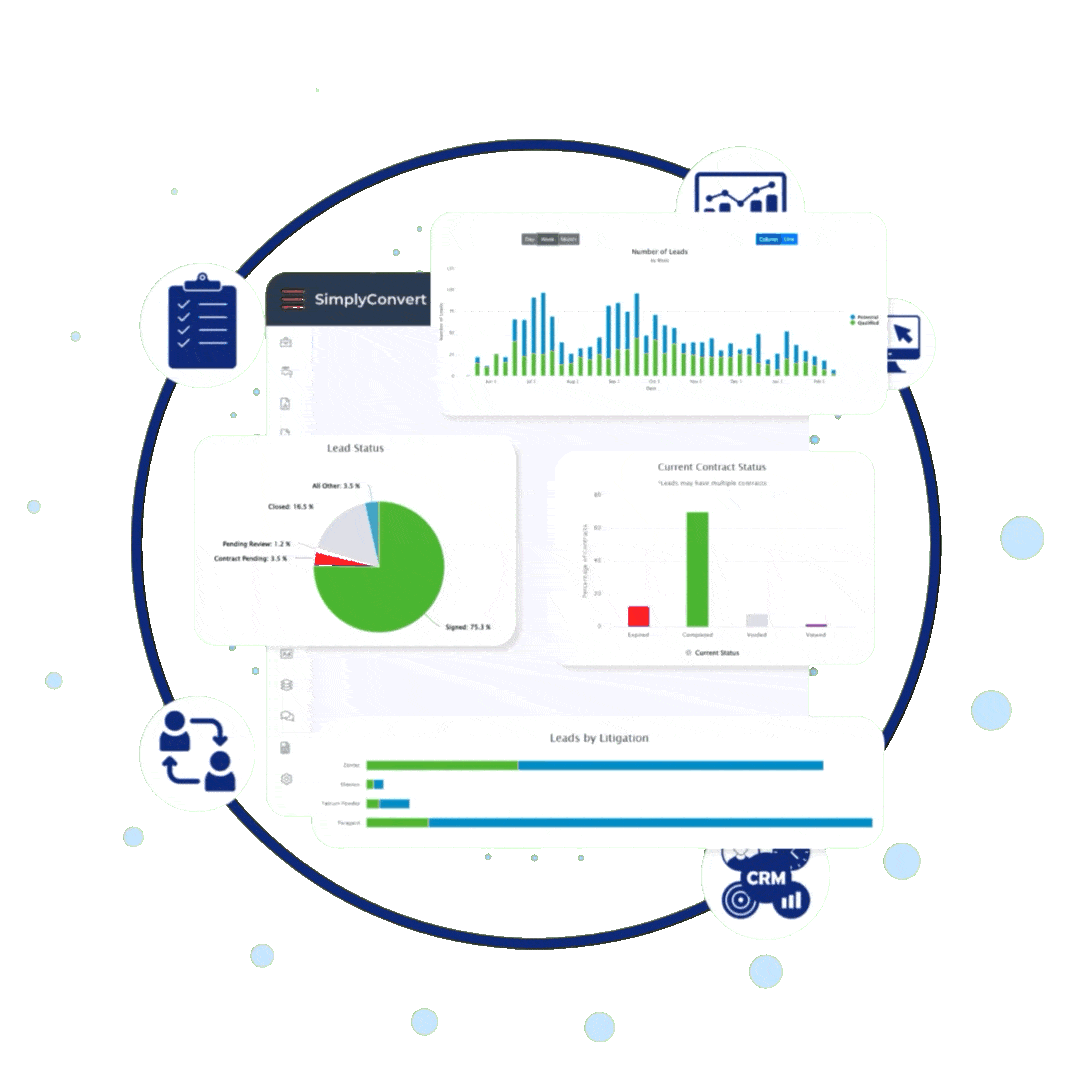 The Premier Client Management Solution for Premises Liability Attorneys
Find out why attorneys handling premises liability cases choose SimplyConvert to bolster their client representation and optimize their practice.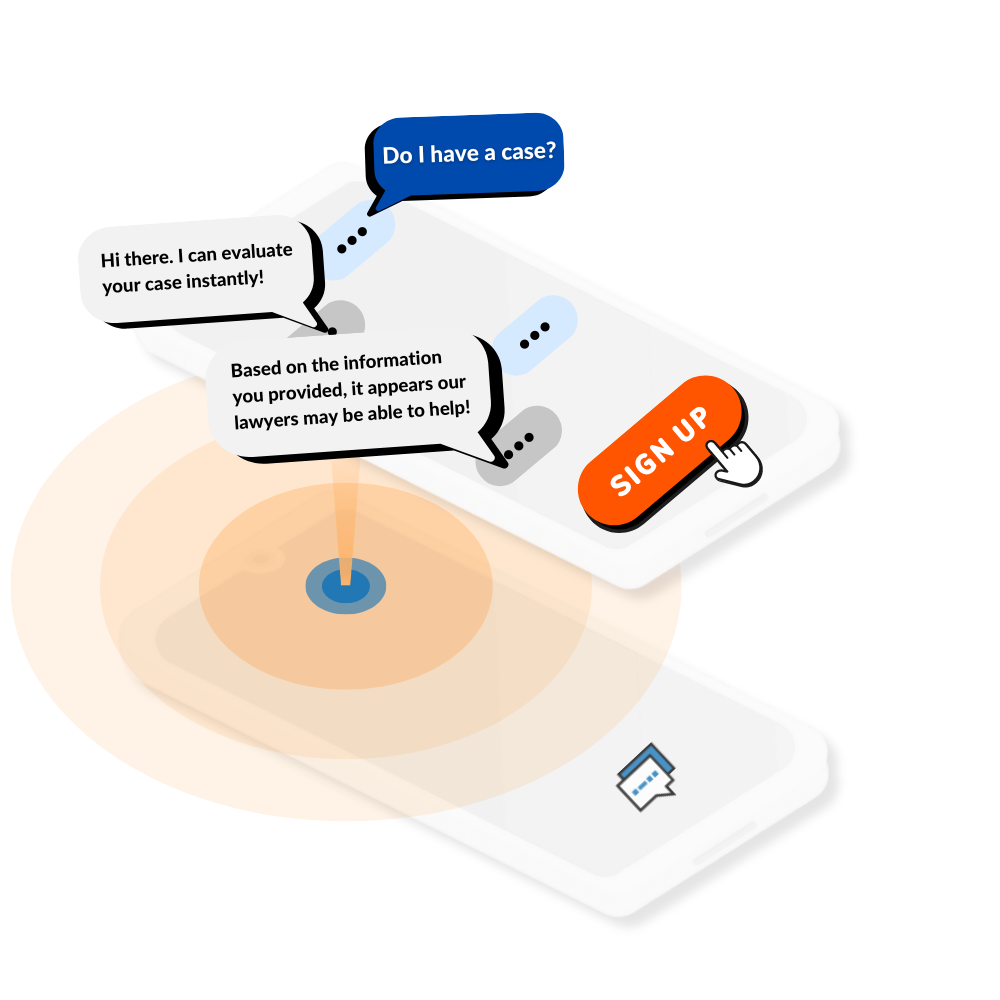 Premises Liability

Client Intake Automation
No more spending endless hours manually gathering preliminary information just to determine case validity.
With our 24/7 Instant Case Evaluator tool, you can automate the premises liability intake process, minimize inaccuracies, and maximize case potential.

Bid farewell to the tedious, protracted methods of old and embrace a future of increased productivity and case reliability.
Swiftly sift through preliminary details with intelligent automation.

Ensure thoroughness while drastically cutting down manual efforts.

From daunting data collection to streamlined case assessment, experience the transformation.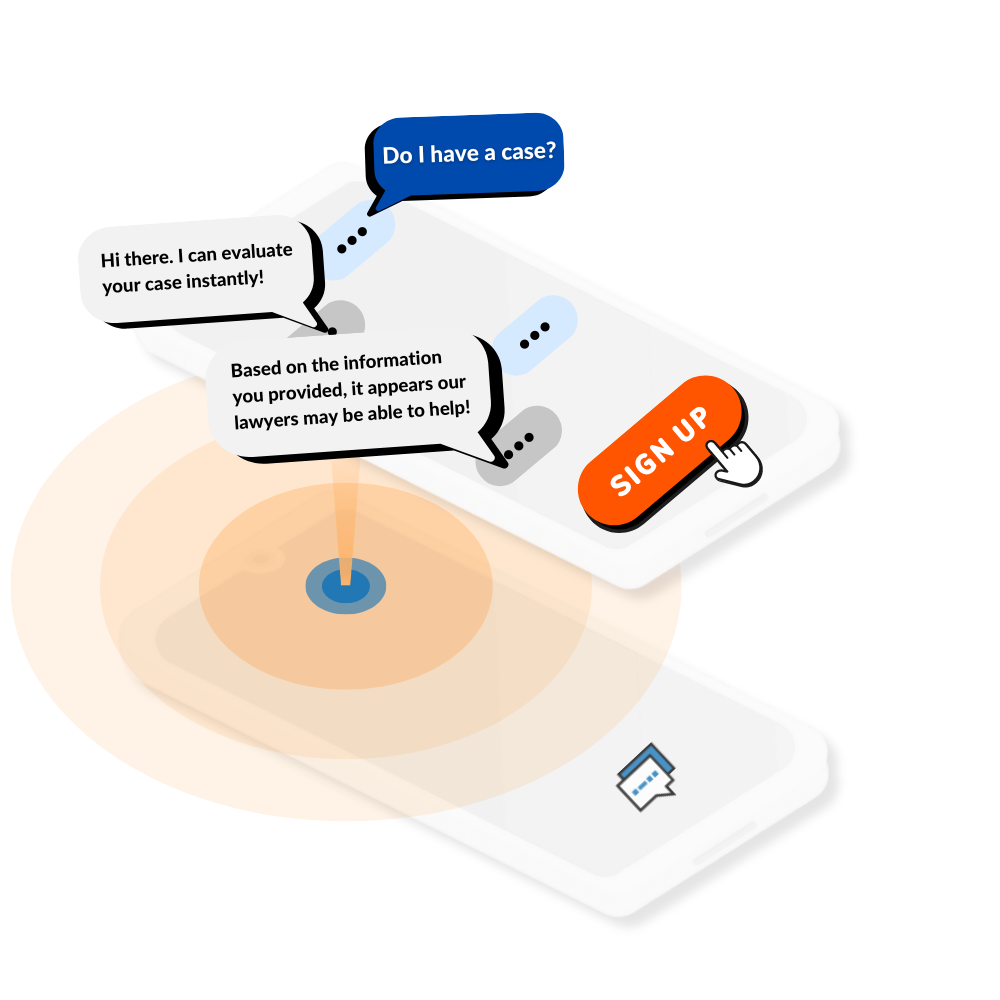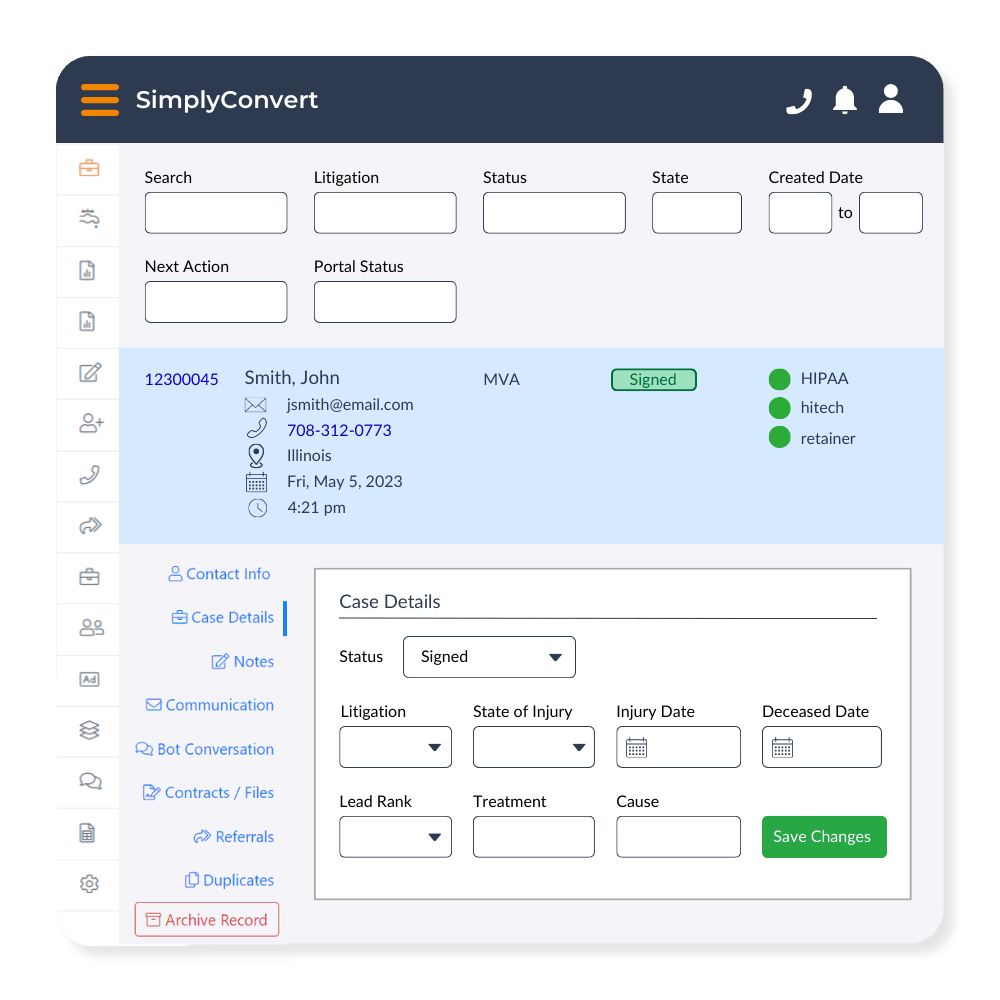 With our advanced CRM, you can effortlessly organize your documents, maintain clear communication lines, and enhance client relations.

Say goodbye to clutter and confusion, and embrace the seamless world of organized professionalism.
Effortless document retrieval to save you time and hassle.

Keep client communications in one place for consistency and clarity.

Boost client trust with an organized, professional approach — crafting a smoother client experience.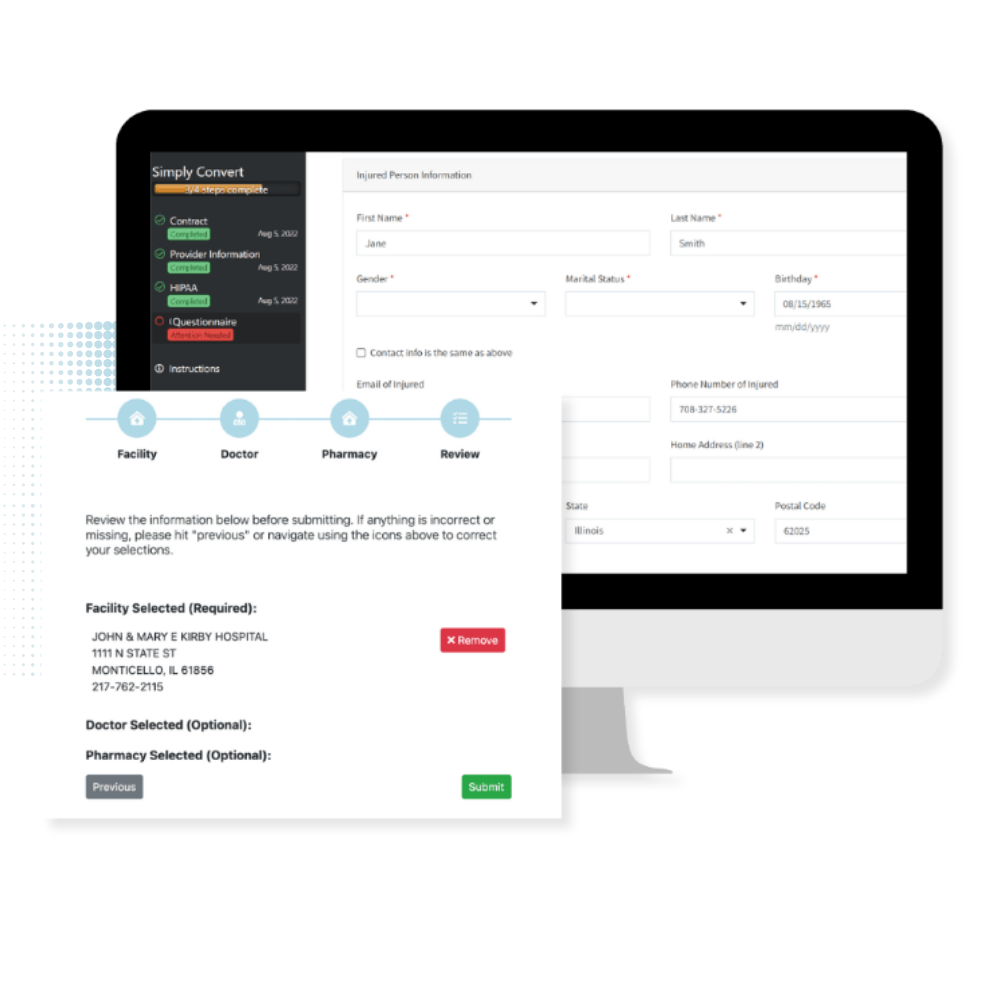 Client Portal

for Premises Liability Law Firms
No more frustrating clients with cumbersome onboarding.
With our Client Portal, elevate your onboarding process to an intuitive, hassle-free experience.

Transition from frustrating complications to a world of clear, direct communication and instant document sharing.
Simplified steps for a frustration-free onboarding journey.

Crystal-clear communication tools built for today's clientele.

Fast, effortless document sharing that enhances client trust and satisfaction.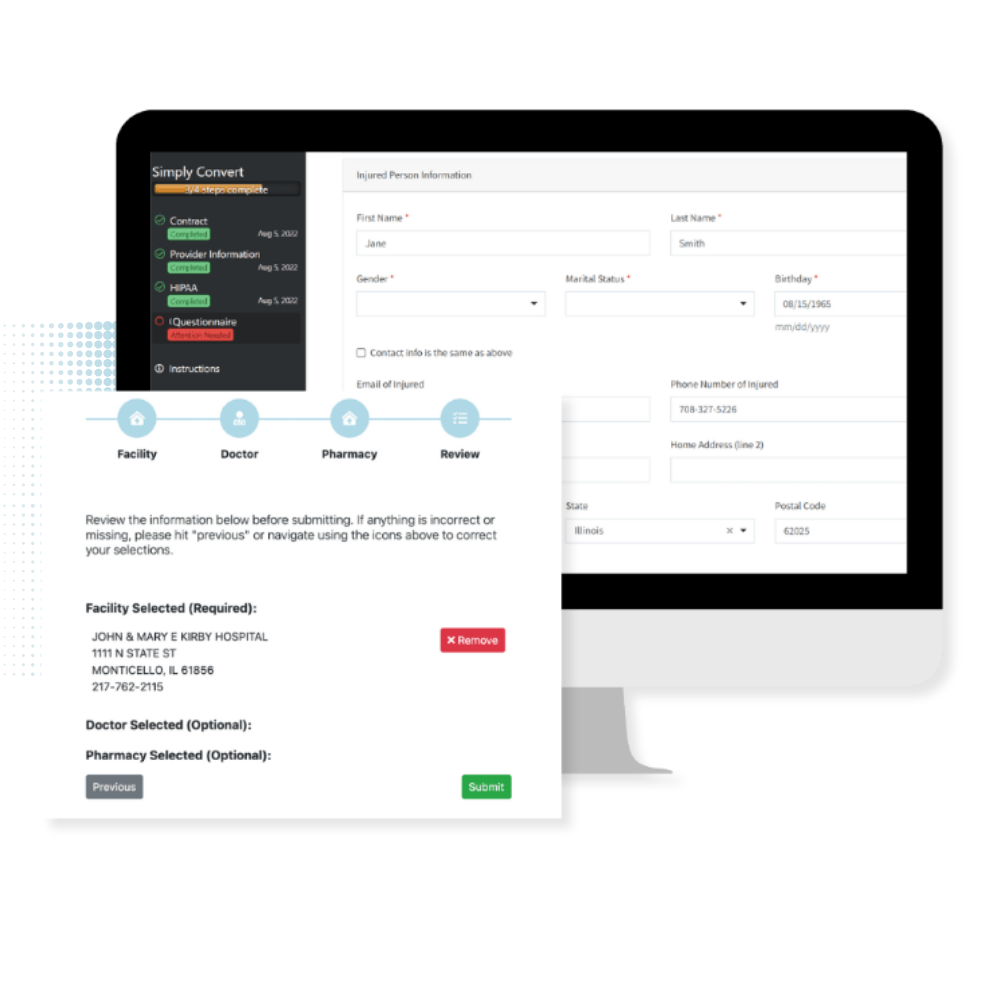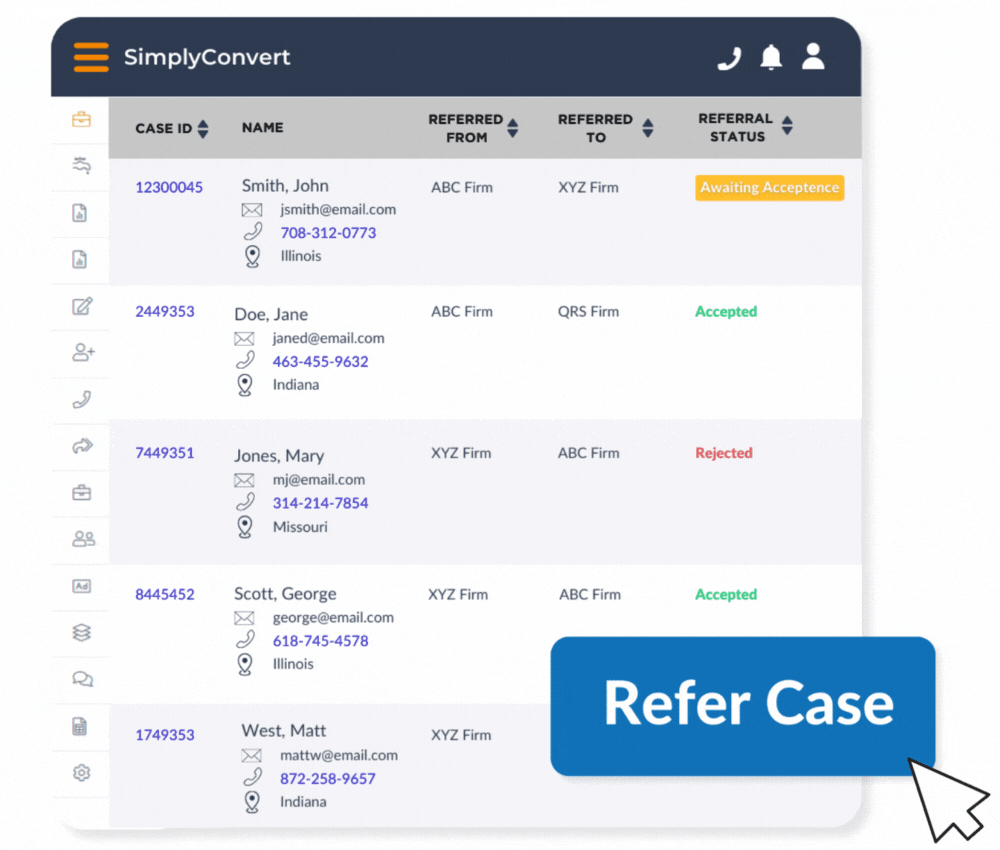 With our automated Referral Platform, you can confidently send, receive, and monitor case progress with other law firms without a hitch.

Leave behind the days of missed details and welcome a future of precision and clarity in your case referrals.
Seamless case transfers ensuring every detail is captured.

Case status monitoring means no surprises or missed updates.

Confidence in every referral, thanks to seamless automation and pinpoint accuracy.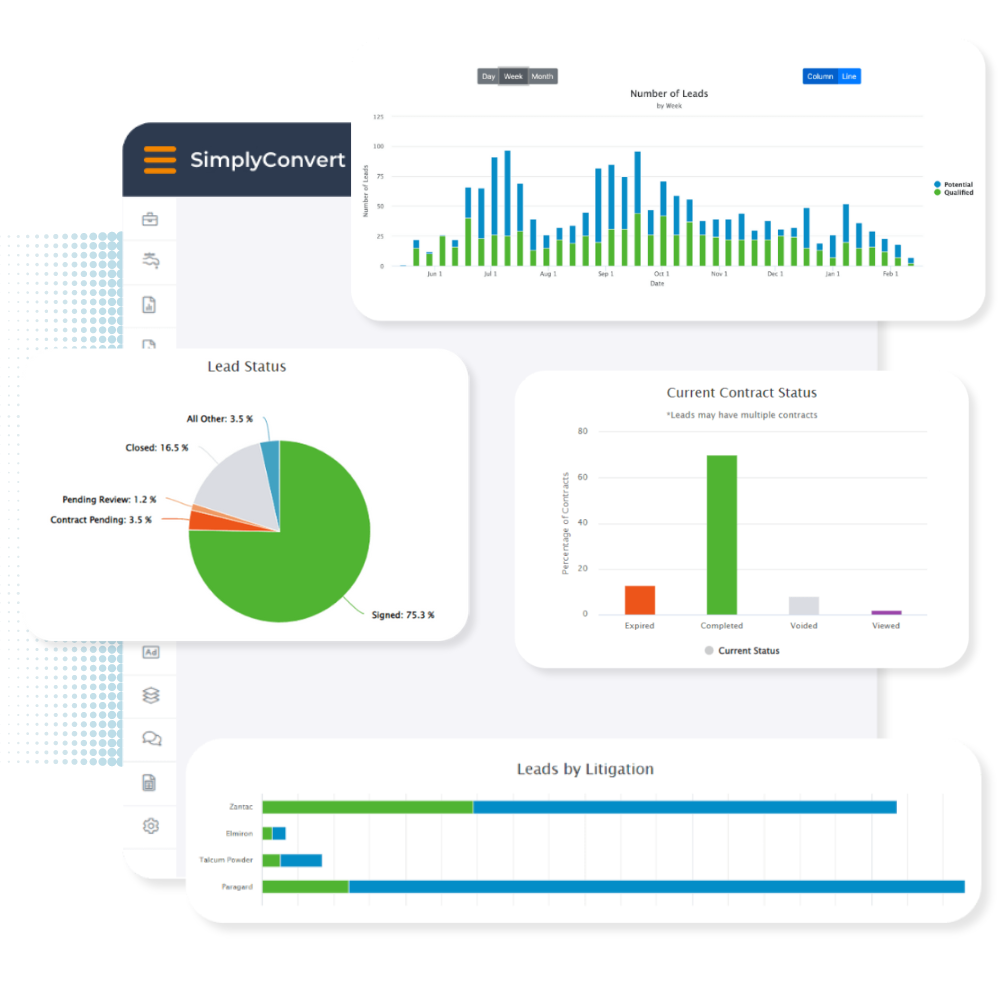 With our advanced Reporting & Insights, dive deep into your case and marketing metrics, ensuring every move you make is backed by solid data.

Wave goodbye to uncertainties and embrace a future where every decision is an informed one.
Comprehensive insights for every case and marketing initiative.

Base your strategies on tangible metrics.

Step into a future of clarity and precise decision-making.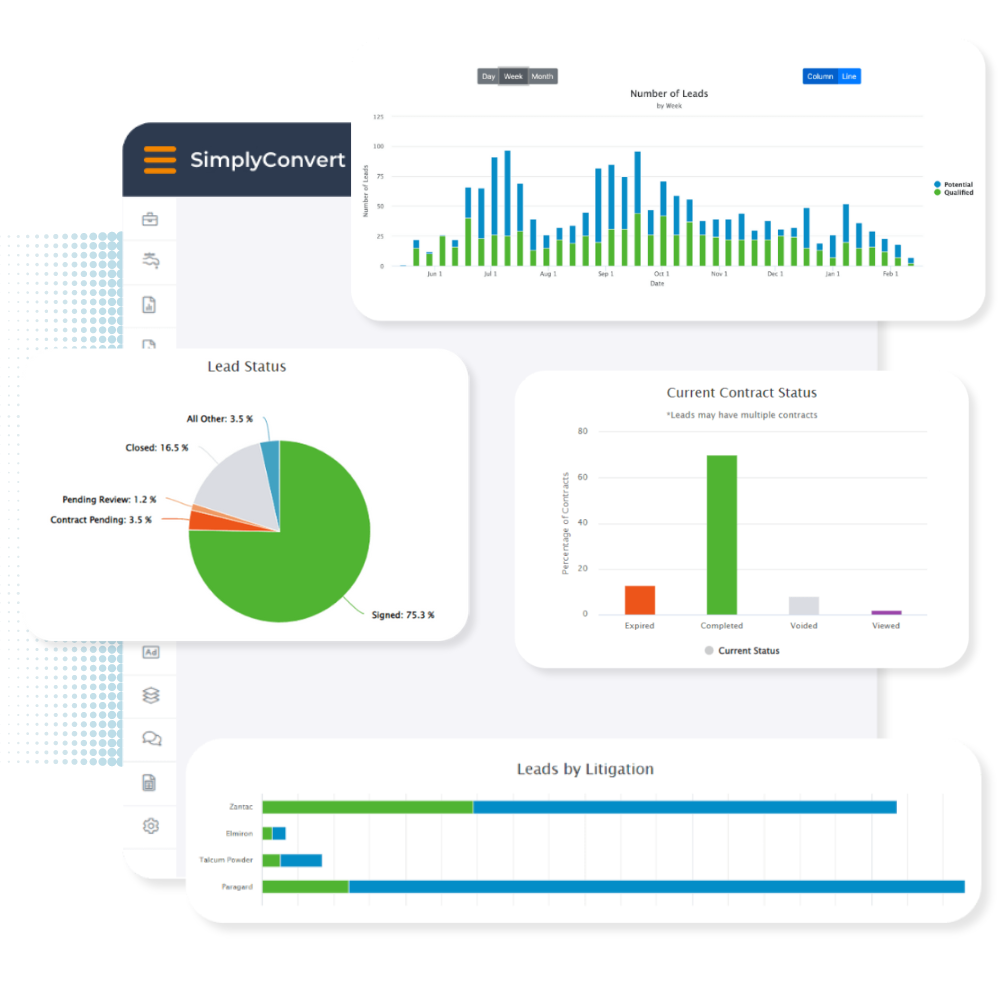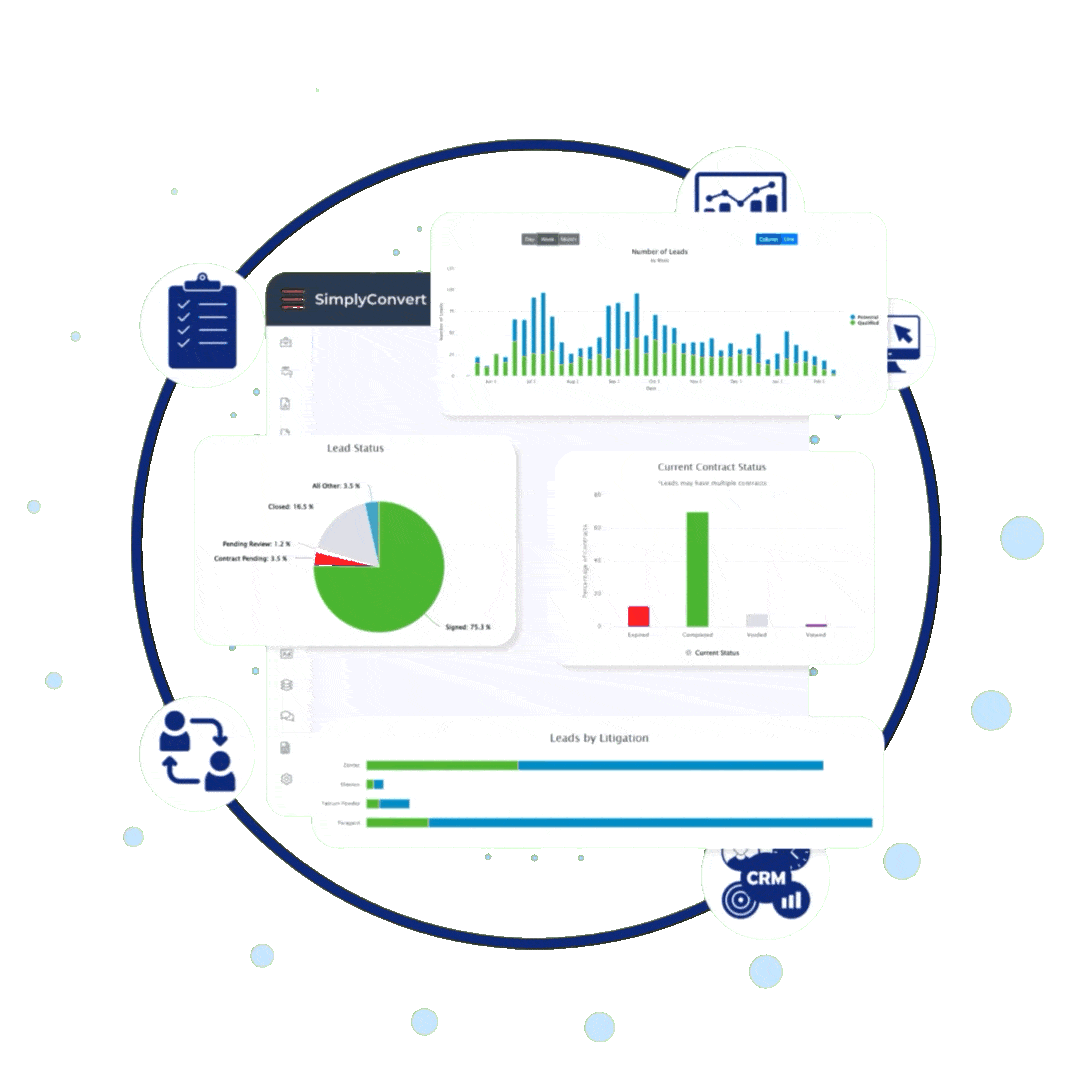 Intake & Data Management

for Premises Liability Law Firms
This All Creates — A Complete Client Intake Solution That Works for Your Law Firm.
When your case gets messy, you need a legal CRM that won't fall short and leave back-end work that takes you away from front-facing time with your clients.
SimplyConvert is your comprehensive client intake and case management solution that prioritizes both efficiency and growth at every step for personal injury law firms.
Less time wasted on redundent intake tasks.

More time spent on other business growth initiatives.

No more missed opportunities due to slow responses (or no responses).
"Our goal was to convert more leads after-hours and on weekends. Compared to previous live chat providers, SimplyConvert has greatly exceeded our expectations. We value them as a partner and are very excited about the success that we have seen in the first year."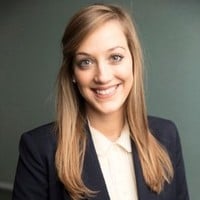 Chelsie Coker King
Marketing Director | Farris, Riley & Pitt LLP
With SimplyConvert you can create a seamless workflow with integrations.