Workers Compensation
Modernizing Intake & Client Management for
Workers Compensation

Law Firms
When workplace injuries disrupt lives, your clients seek justice and fair compensation.

With SimplyConvert, navigate the complexities of workers compensation cases with ease, allowing you to focus on achieving the best outcomes for your clients.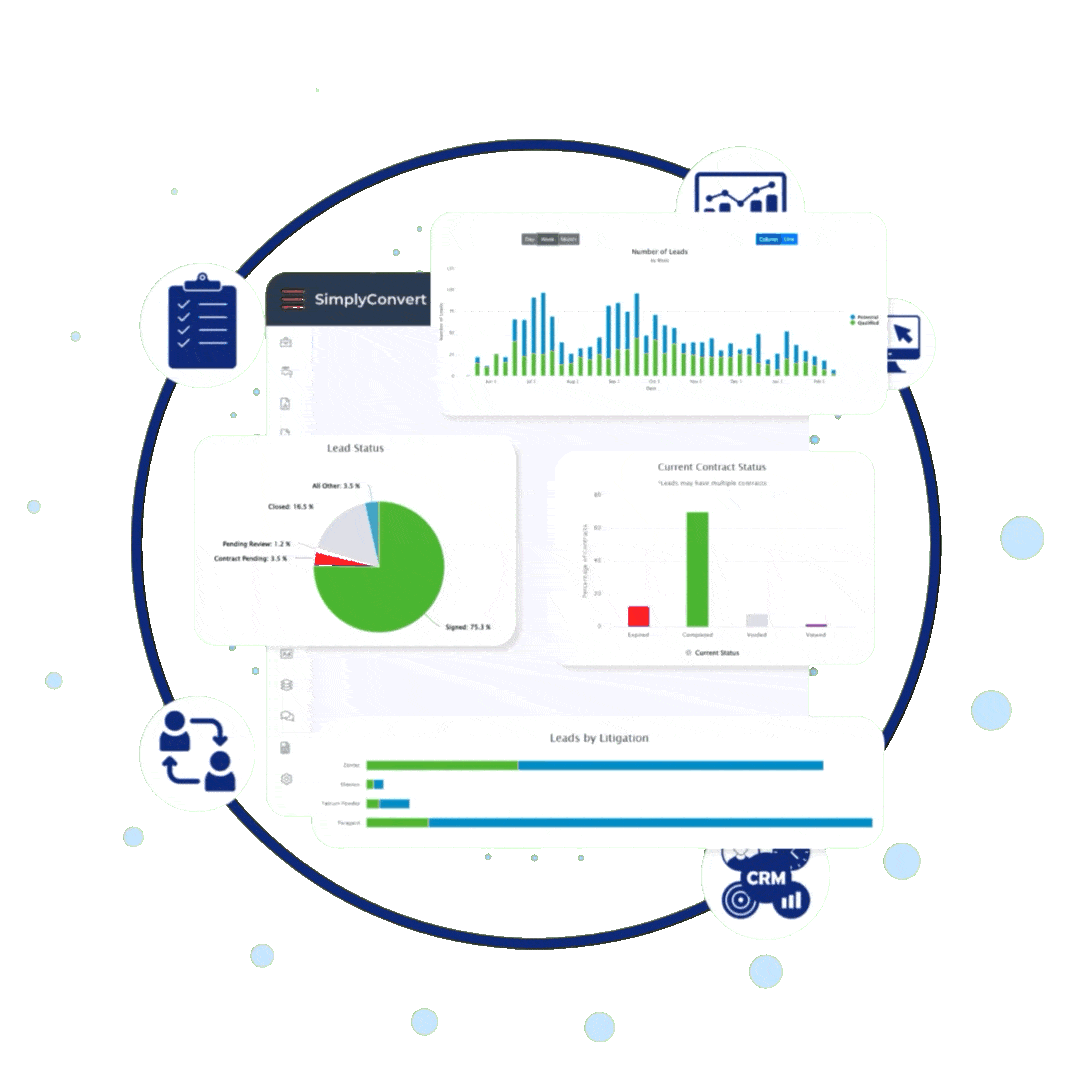 The Top Client Management Platform for Workers Compensation Attorneys
Find out why workers compensation litigators choose SimplyConvert to bolster their client representation and optimize their practice.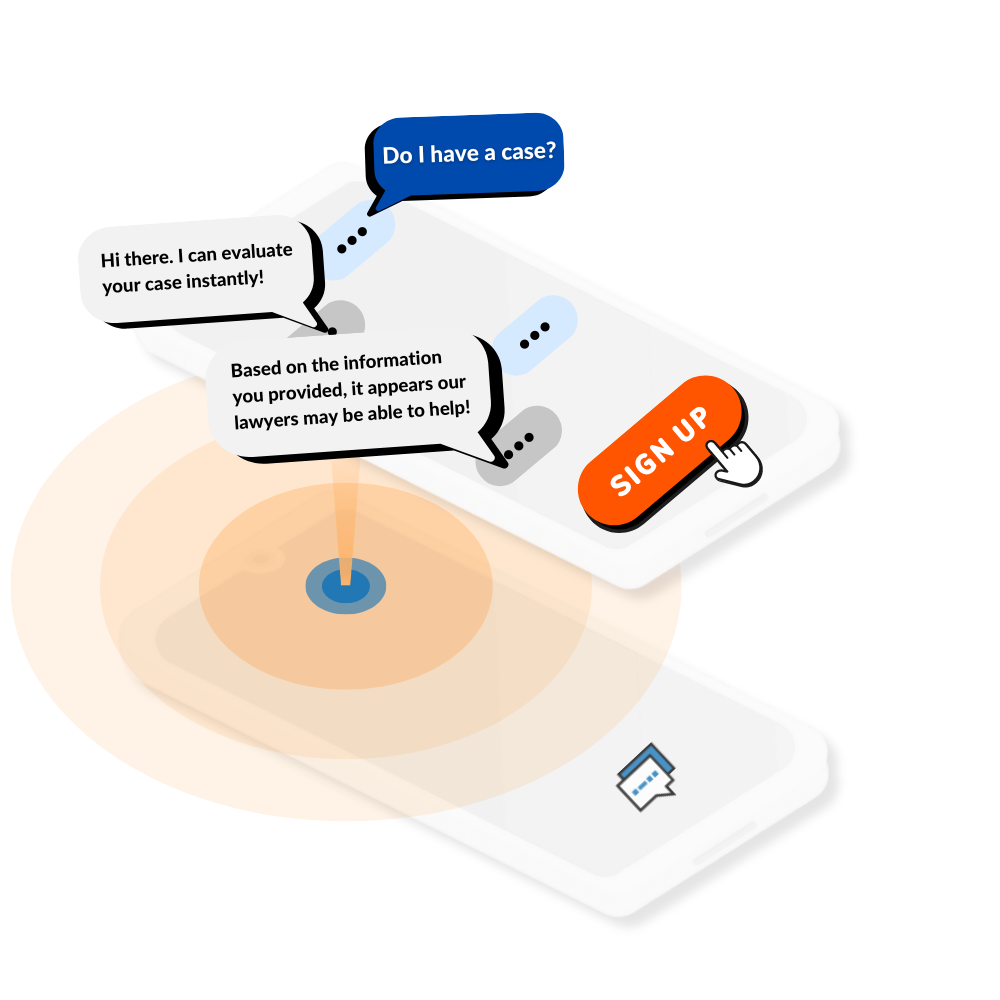 Workers Compensation

Client Intake Automation
No more hours lost to tedious intake procedures.
With our innovative Intake Management solution, you can simplify your intake process, save substantial time, and boost the efficiency of your operations.

No more time wasted on tedious intake processes - it's time to welcome a new age of automation and streamlined workflows.
Harness the power of automation for swift intake procedures.

Save valuable hours and direct them towards what truly matters.

Out with the old, time-consuming practices — in with modernized, efficient workflows.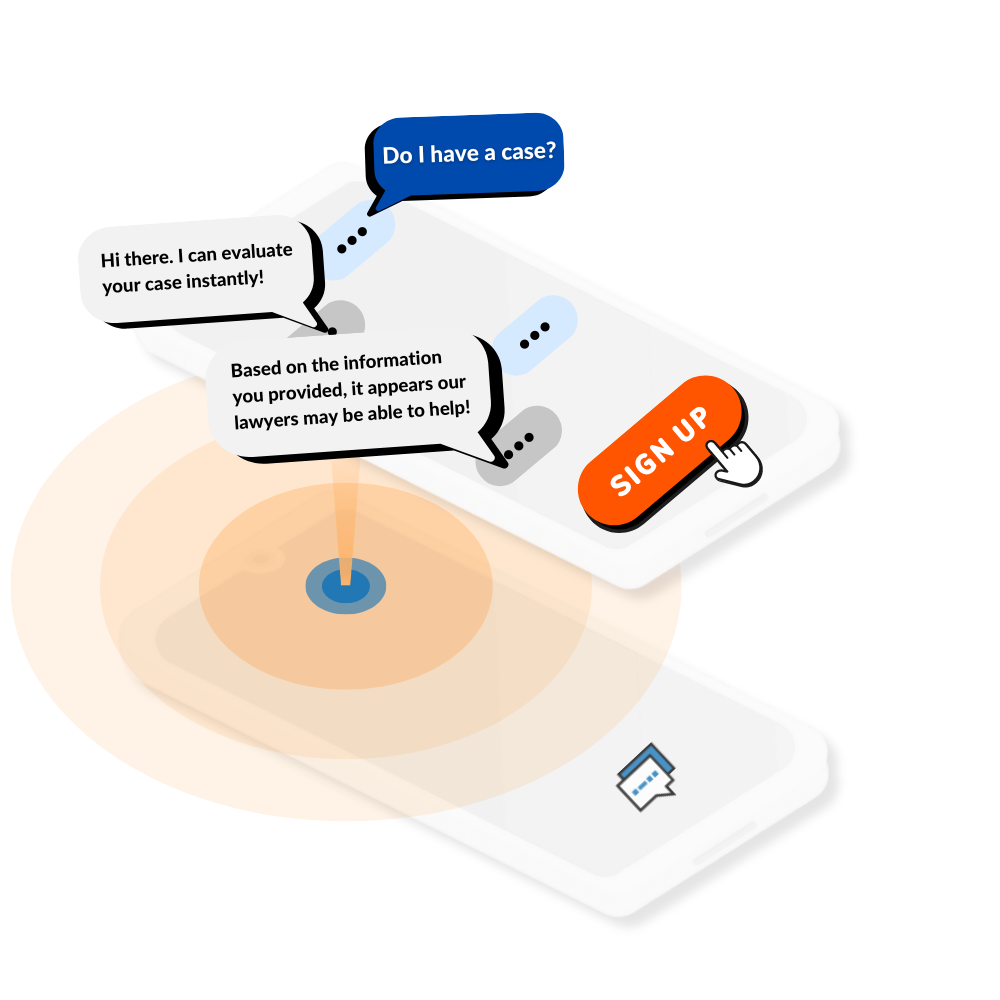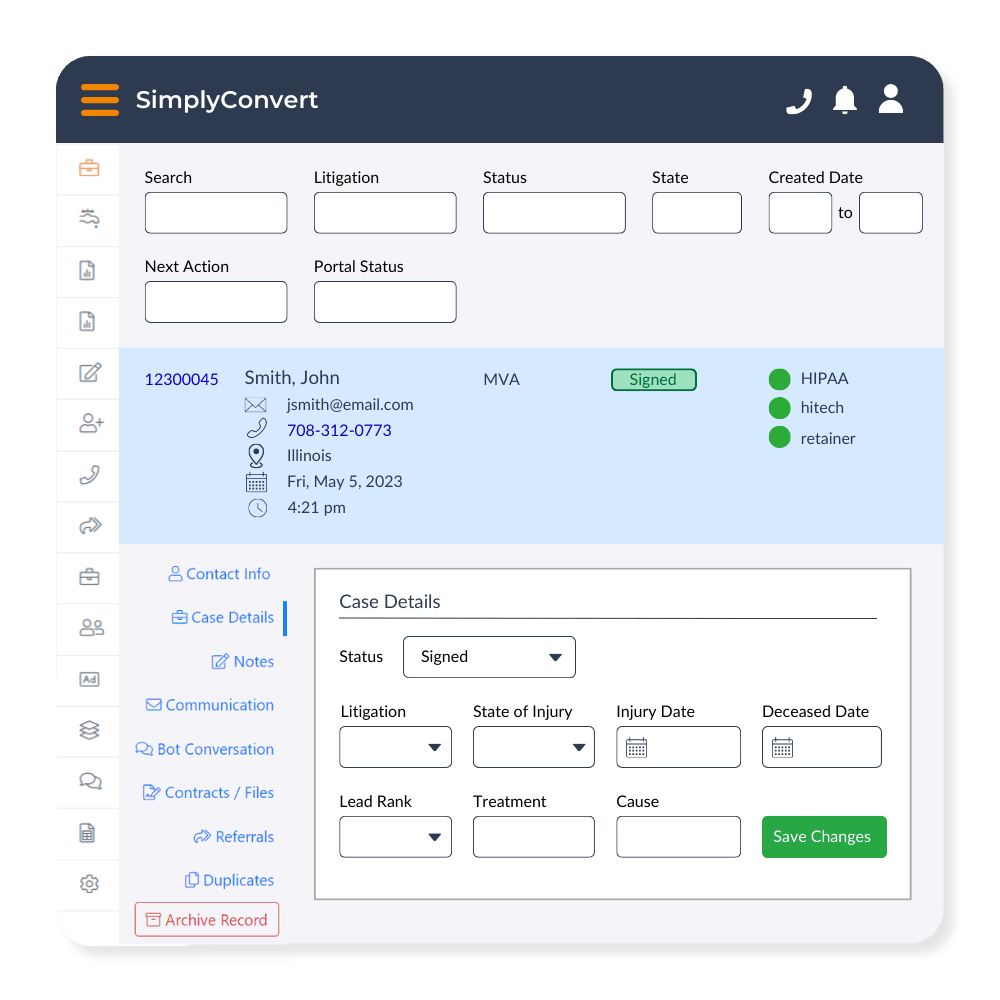 With our unparalleled CRM, effortlessly balance client communication, cultivate lasting bonds, and set a new standard in relationship management.
Leave behind the weight of uncertainty and embrace the confidence of effective client connection.
Streamlined communication tools for meaningful client interactions.

Build and nurture lasting client relationships with ease.

Move from reactive to proactive with empowered relationship insights.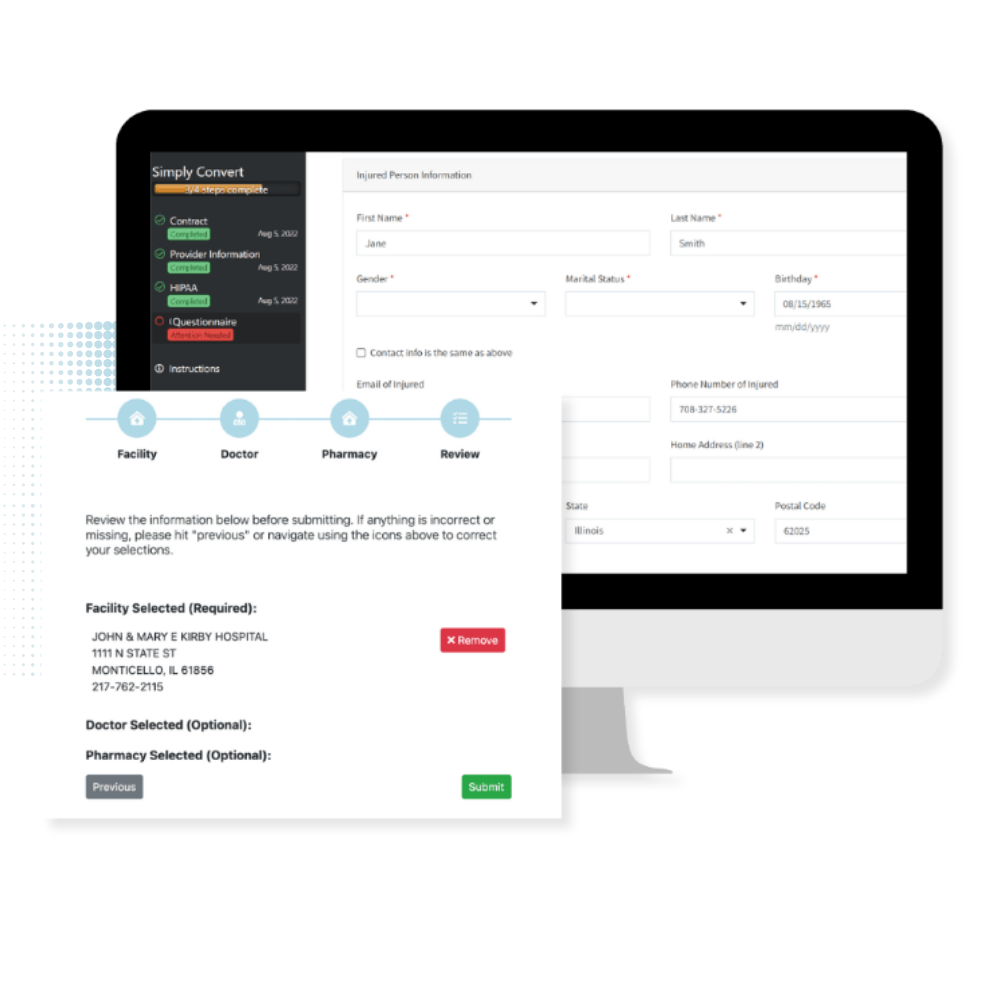 Client Portal

for Workers Compensation Law Firms
No more wasted time on repetitive onboarding tasks.
With our Client Portal, put an end to the redundancy of manual onboarding.
Welcome to a streamlined experience, where every second counts and no moment is wasted.
Automated workflows for quick and efficient onboarding.

Tools tailored to eliminate repetitive tasks and bottlenecks.

Shift focus to what truly matters – the client experience and their case.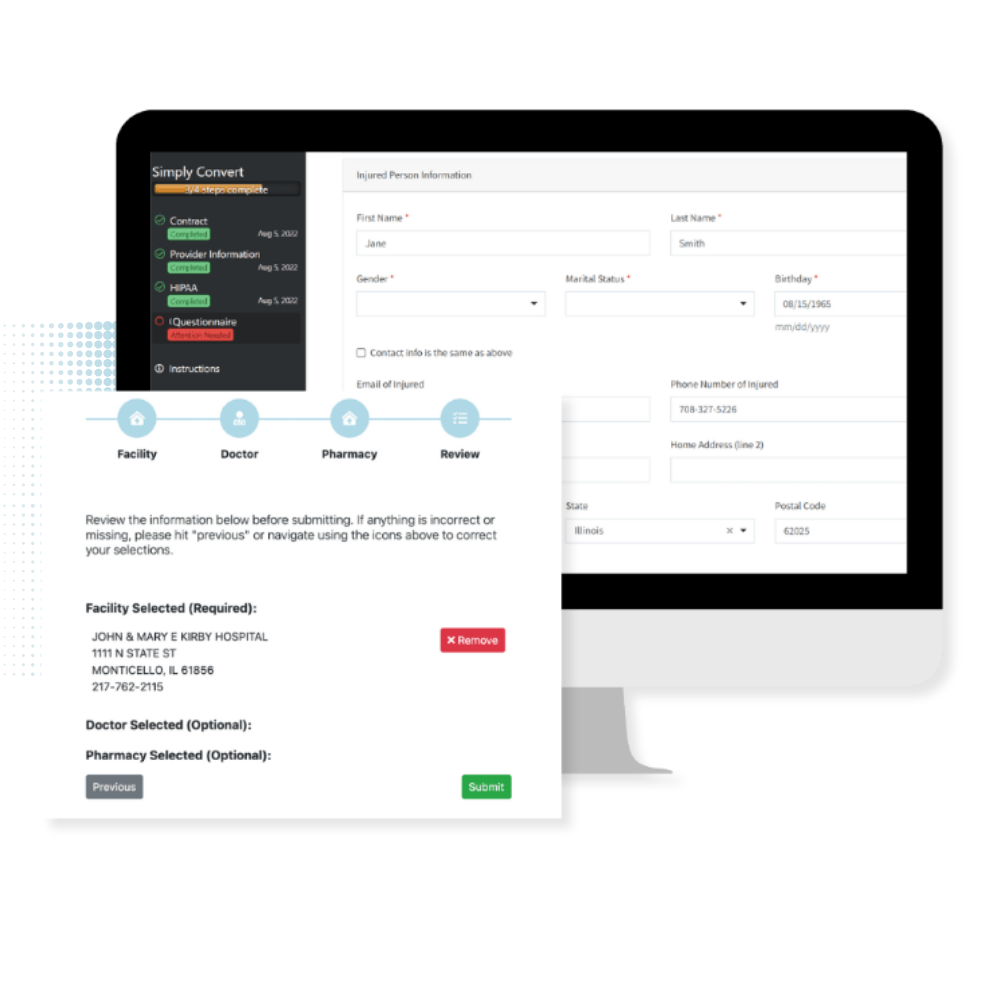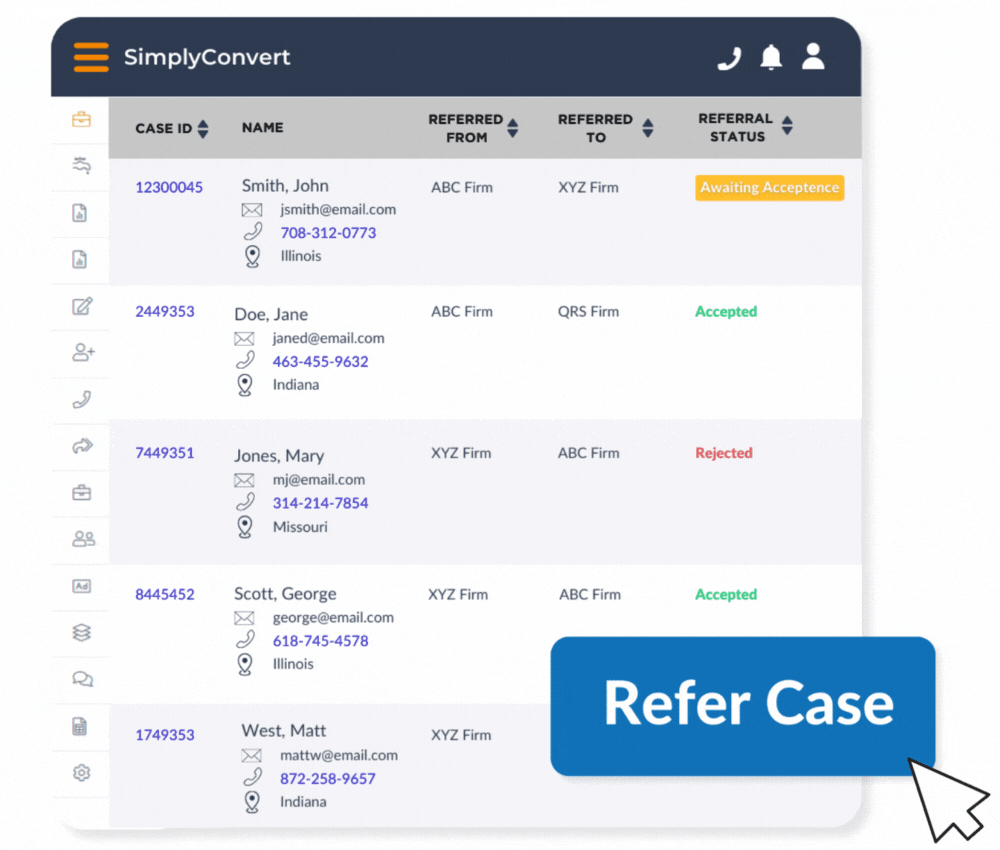 With our Referral Platform, maintain a clear understanding of every referred case, ensuring you're always updated on its current status in the litigation process.
Wave goodbye to confusion and uncertainty, and step into an era of organized, transparent case referrals.
Organized referrals mean no more lost or forgotten cases.

Stay informed on the litigation status of all your referred cases.

Transparency that fosters trust in every professional collaboration.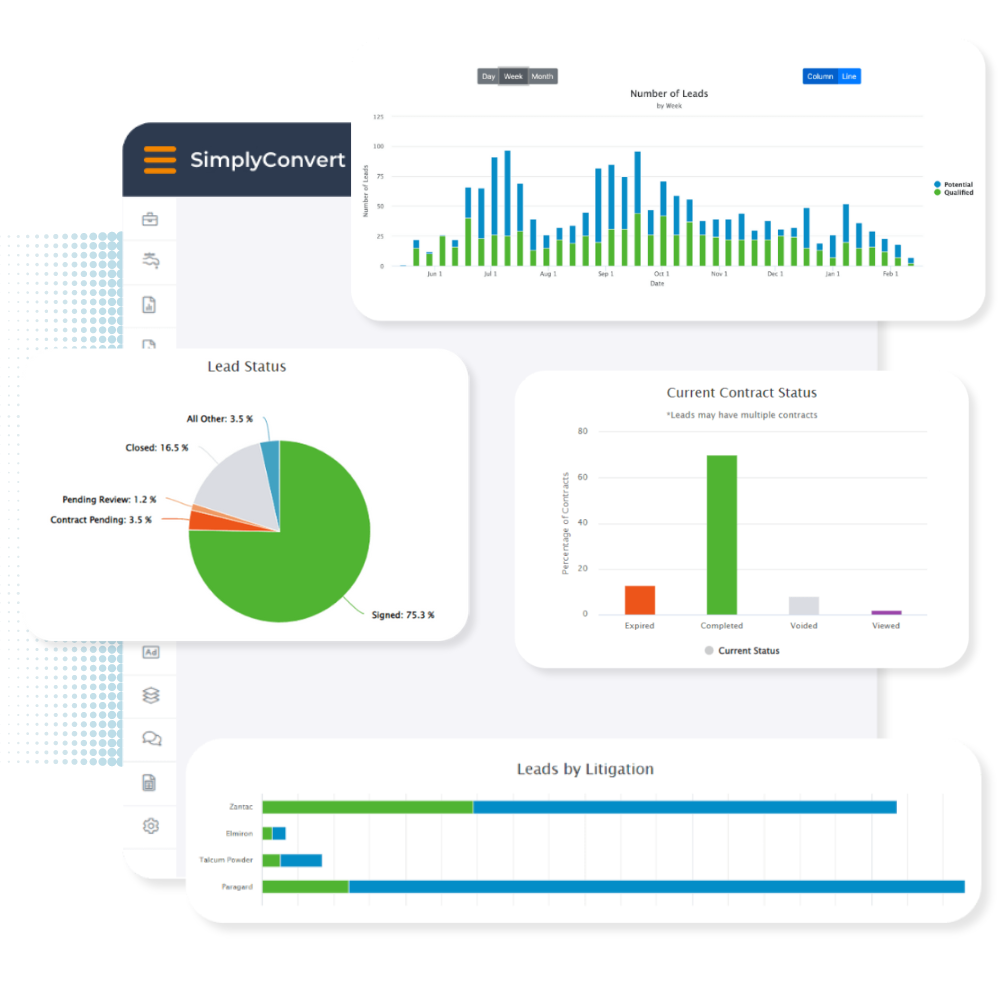 With our Reporting & Insights tool, you can unlock powerful analytics, tailor your business growth strategies with precision, and always stay a step ahead in your game.
Bid farewell to guesswork — let data-driven insights be your guiding light towards successfully growing your practice.
Unveil deep insights with powerful analytics.

Craft strategies based on tangible evidence, not estimations.

Stay ahead with informed decisions and enhanced outcomes.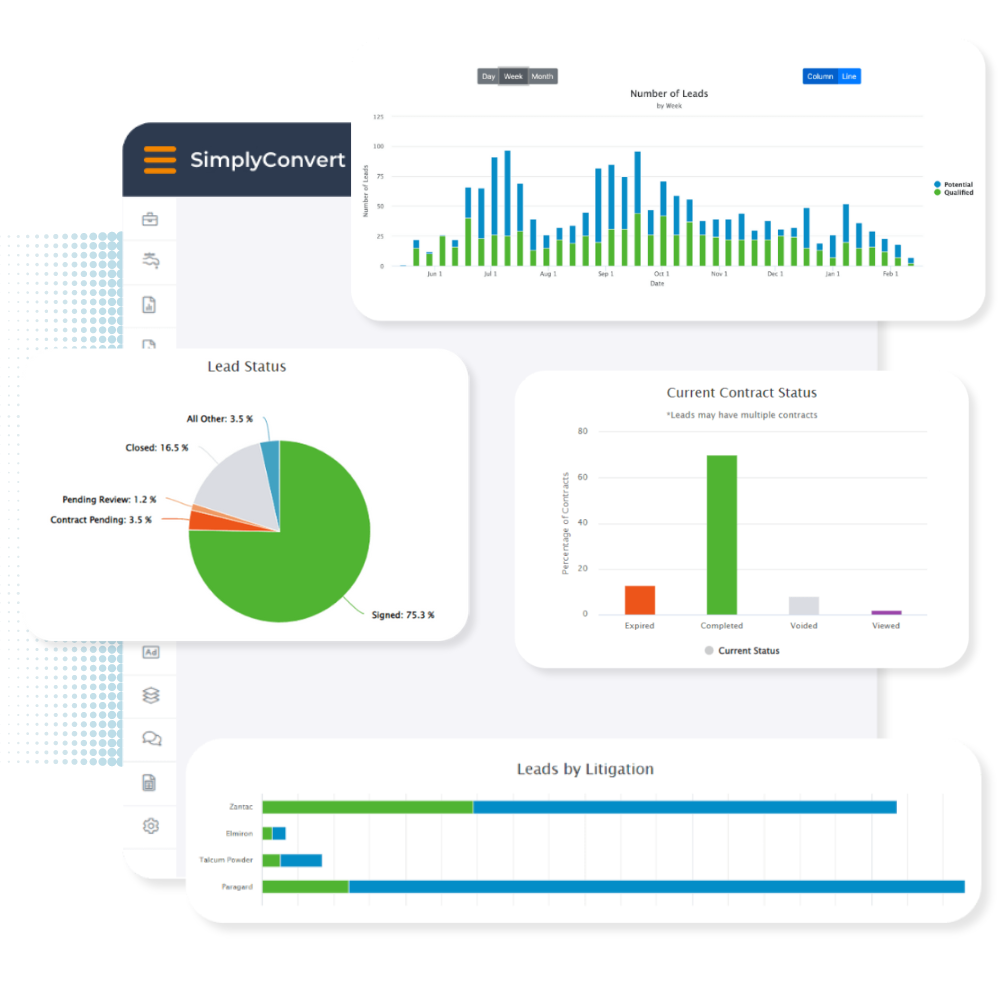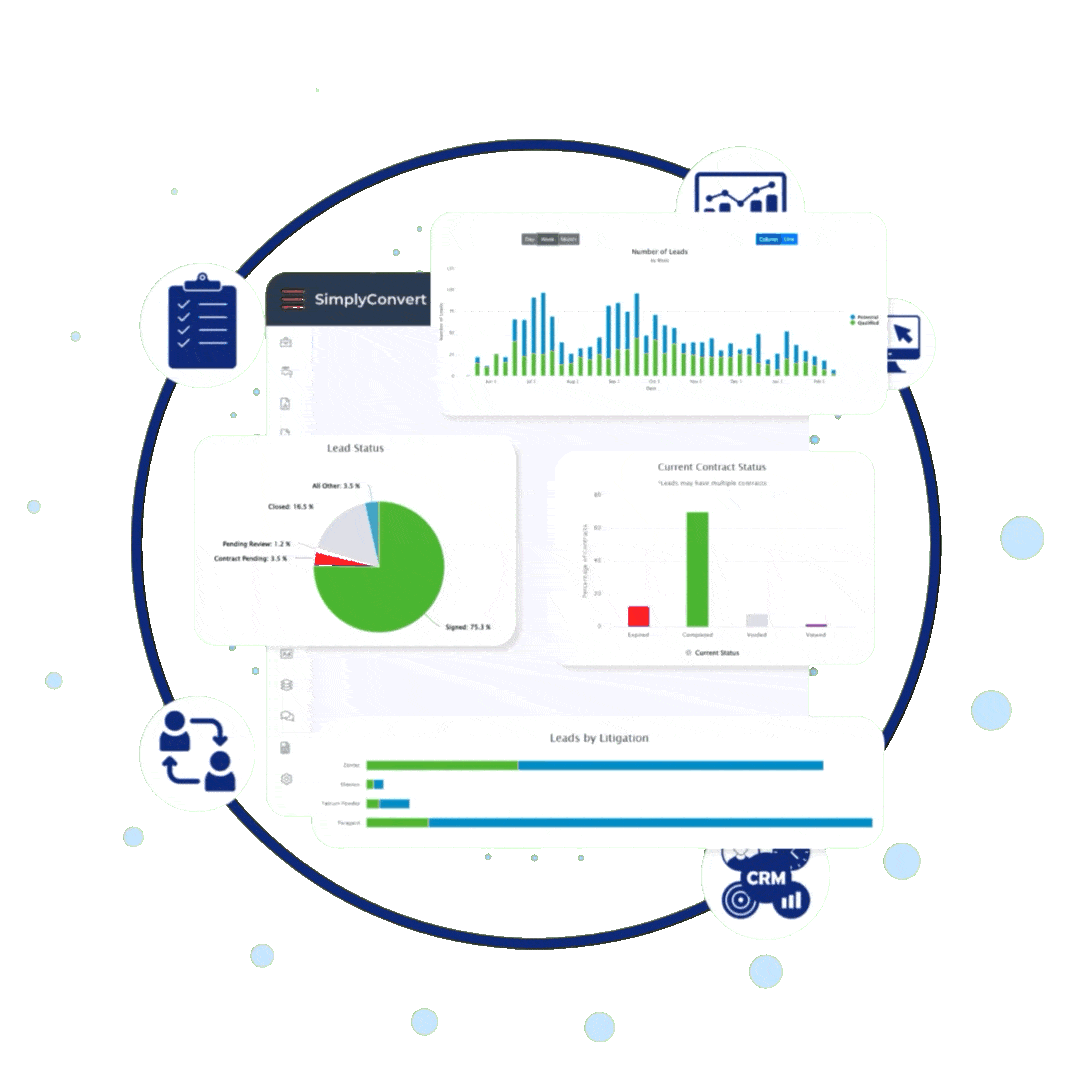 Intake & Data Management

for Workers Compensation Law Firms
This All Creates — A Complete Client Intake Solution That Works for Your Law Firm.
When your case gets messy, you need a legal CRM that won't fall short and leave back-end work that takes you away from front-facing time with your clients.
SimplyConvert is your comprehensive client intake and case management solution that prioritizes both efficiency and growth at every step for personal injury law firms.
Less time wasted on redundent intake tasks.

More time spent on other business growth initiatives.

No more missed opportunities due to slow responses (or no responses).
"Our goal was to convert more leads after-hours and on weekends. Compared to previous live chat providers, SimplyConvert has greatly exceeded our expectations. We value them as a partner and are very excited about the success that we have seen in the first year."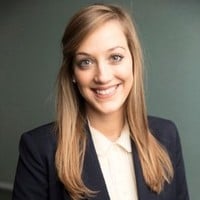 Chelsie Coker King
Marketing Director | Farris, Riley & Pitt LLP
With SimplyConvert you can create a seamless workflow with integrations.