Product Liability
Streamlining
product liability

intake & client management.
When products fail to meet safety standards, your clients deserve justice and compensation.

With SimplyConvert, navigate the intricacies of product liability cases with ease, allowing you to focus on achieving favorable outcomes for your clients.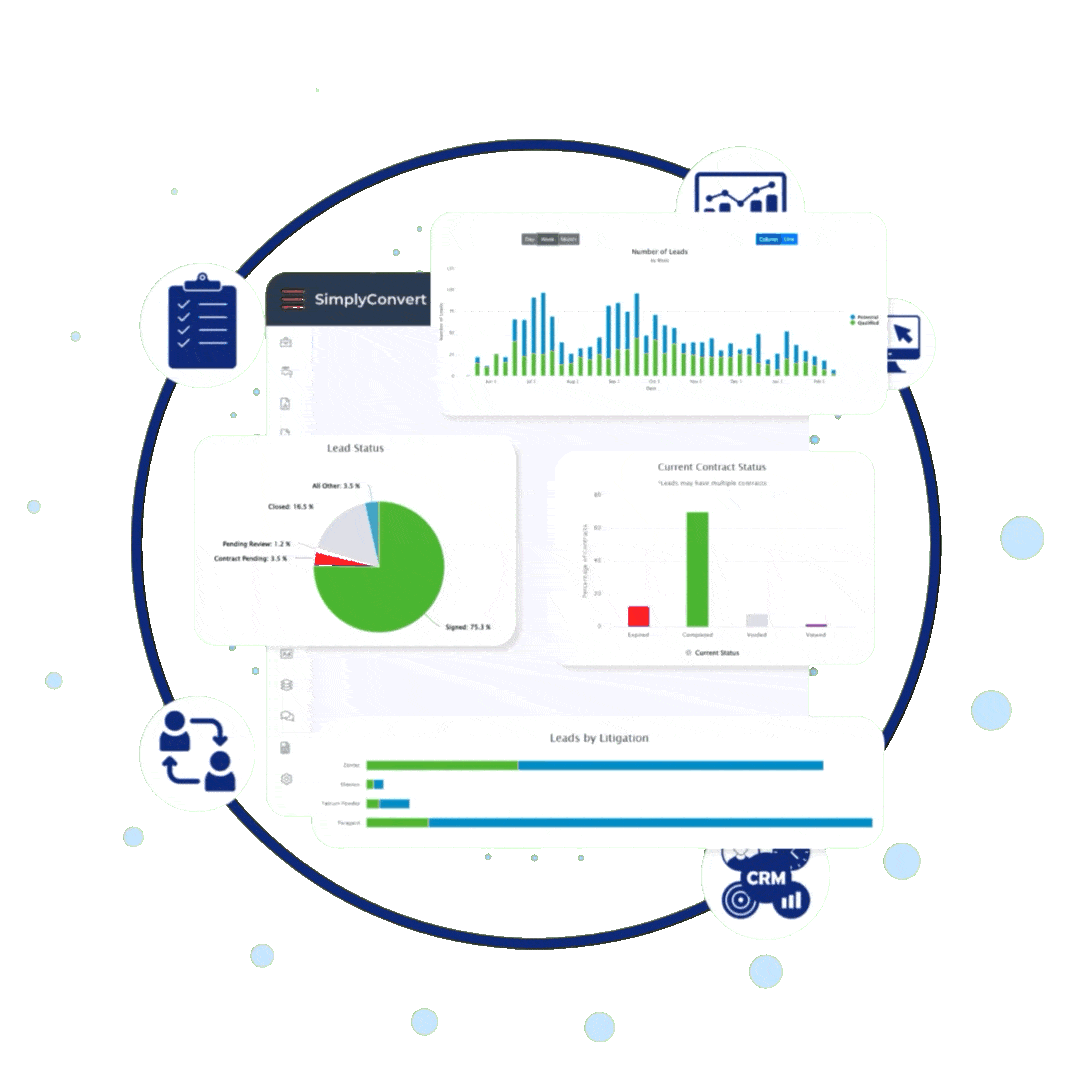 The Top Choice for Product Liability Attorneys
Discover why leading product liability attorneys turn to SimplyConvert to enhance their client management and streamline their practice.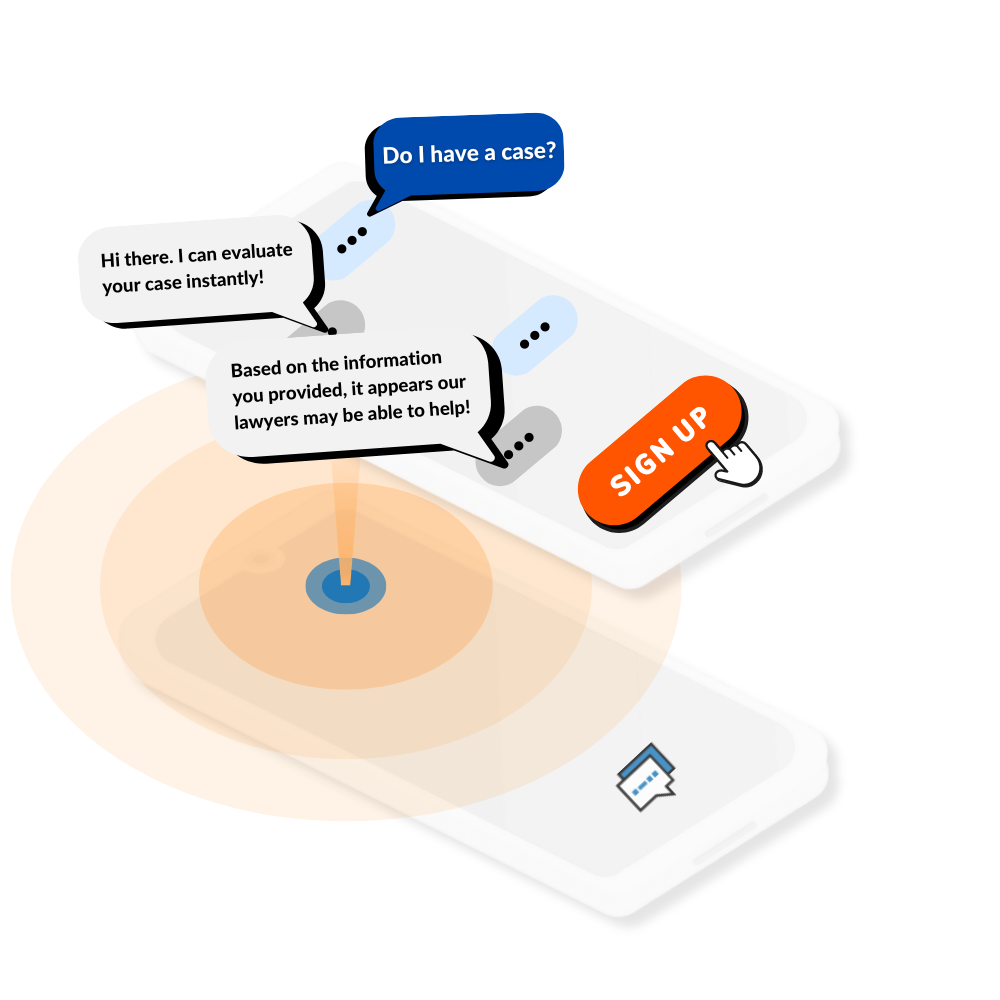 Product Liability

Client Intake Automation
No more losing potential cases when you're not on the clock.
With our automated Client Intake tool, stay on top of every case, even when you're off the clock.

Shift from the confines of working hours to a proactive system that ensures no potential case slips through the cracks.
Keep the intake process alive, even when you clock out.

Stay a step ahead with a tool that works tirelessly in the background.

Move forward into an era where no potential case goes unnoticed.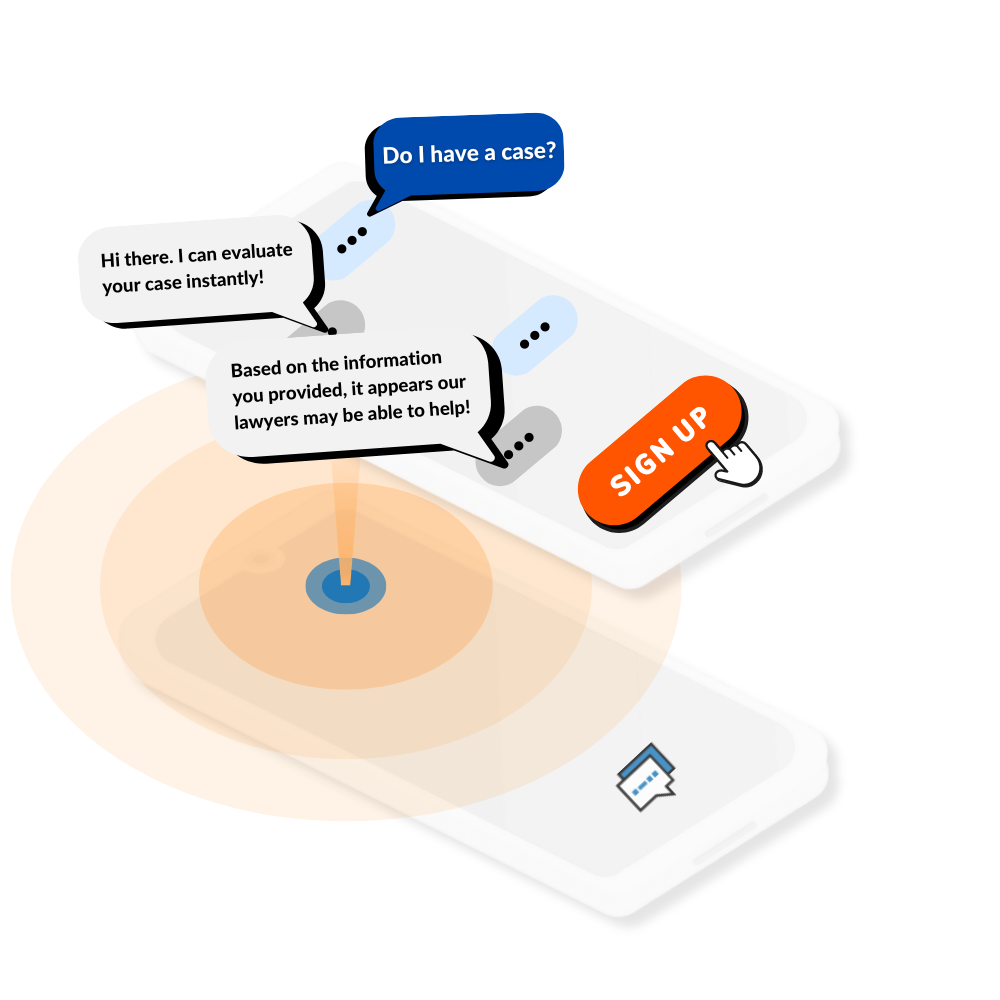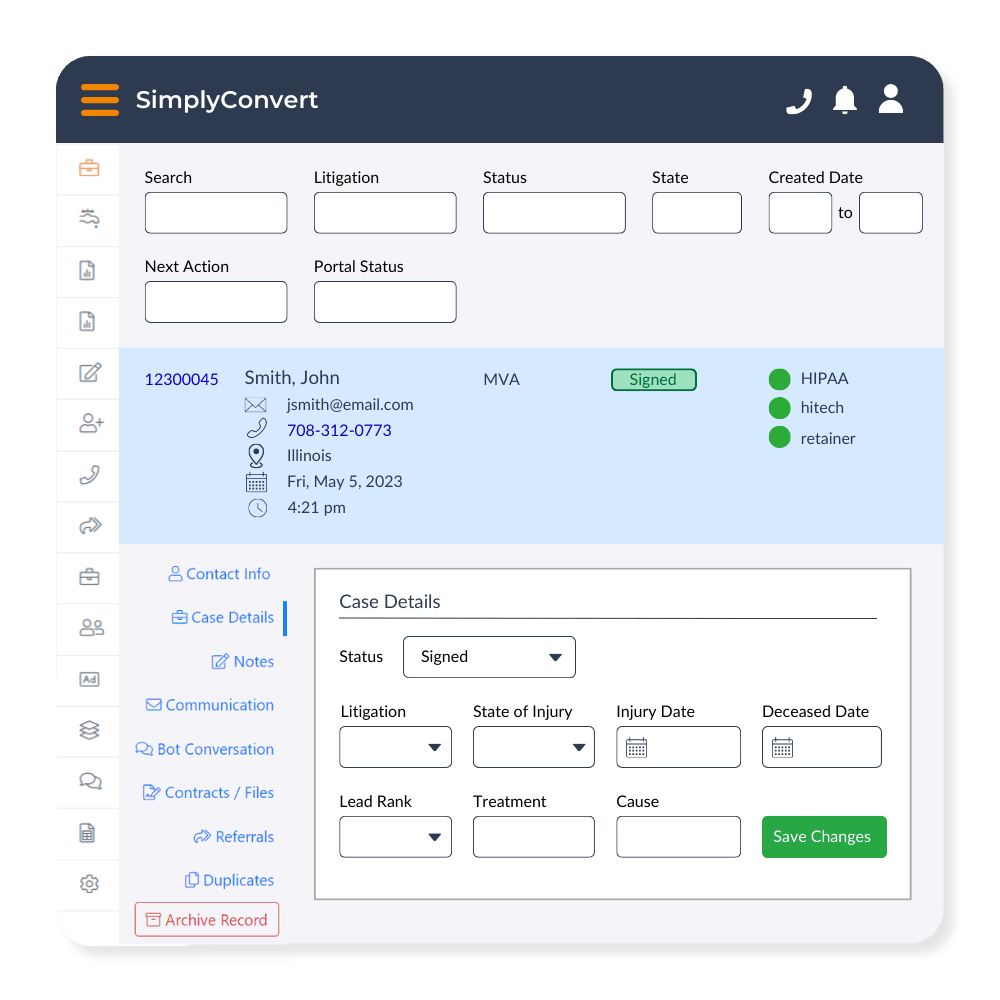 With our sophisticated CRM, lay to rest any concerns about client relations, empowering you to nurture each client relationship.
Say goodbye to relational unease and step into an era of comprehensive and intuitive client management.
Navigate each client relationship with clarity and confidence.

Cultivate lasting connections powered by sophisticated CRM capabilities.

Transition from reactive to proactive client relationship management.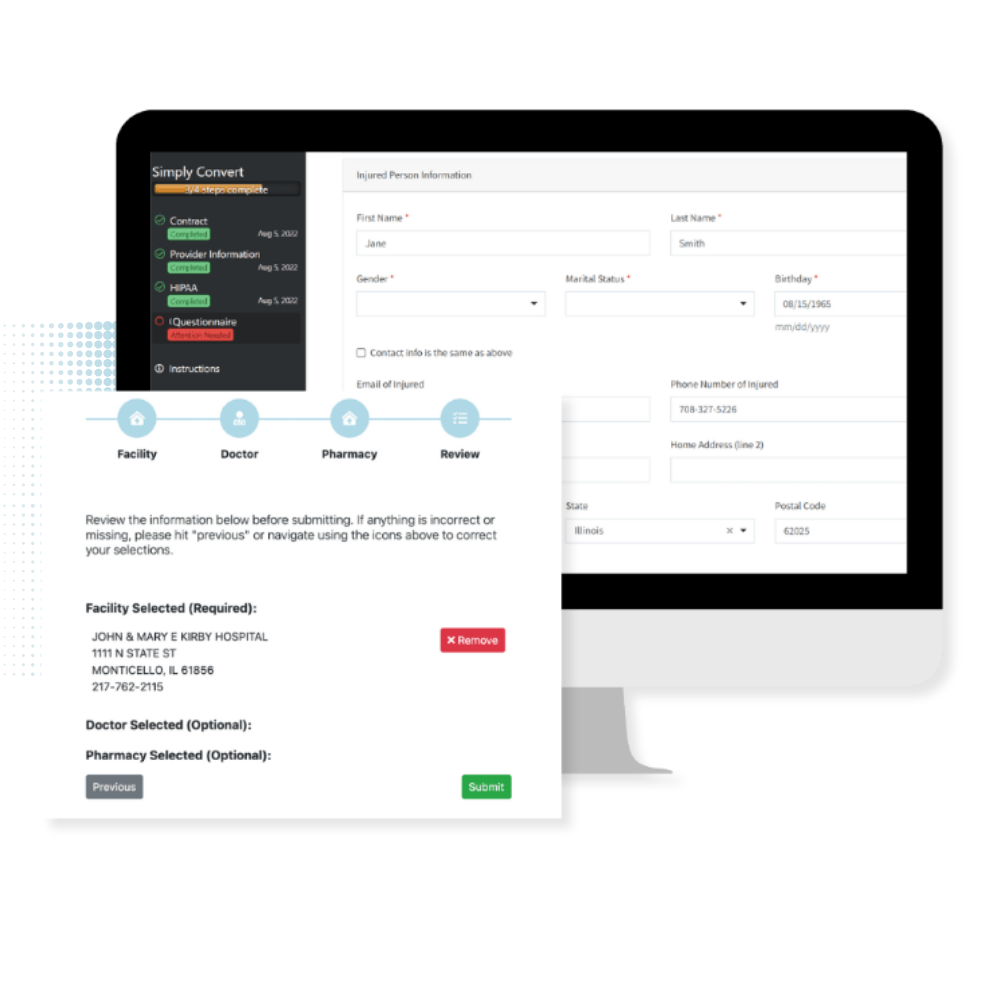 Client Portal

for Product Liability Law Firms
No more hunting for files sent and received across various platforms.
With our Client Portal, streamline your document workflow like never before.

No more scavenger hunts for files across platforms—everything you need is readily available, organized, and secure.
From scattered to streamlined — a transformed document experience.

Quick access to all files without the platform-hopping.

Enhanced security ensures peace of mind with every file exchange.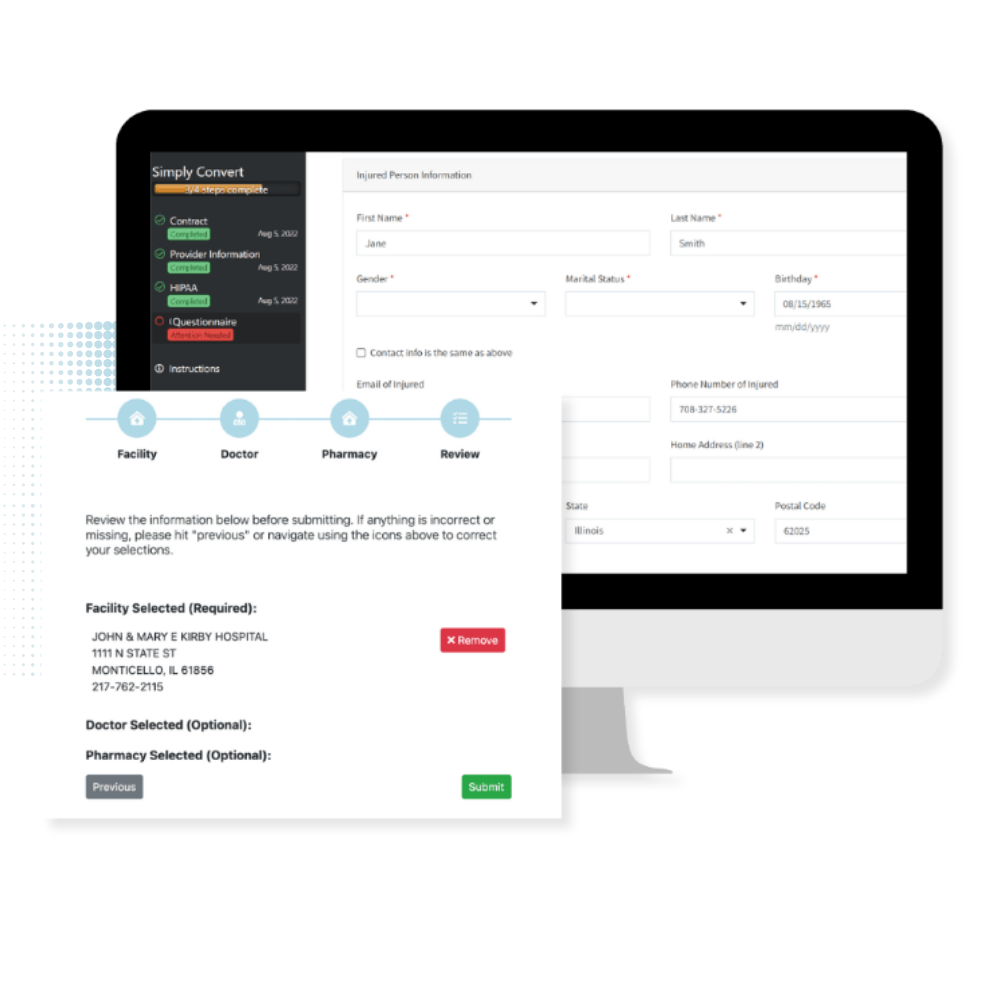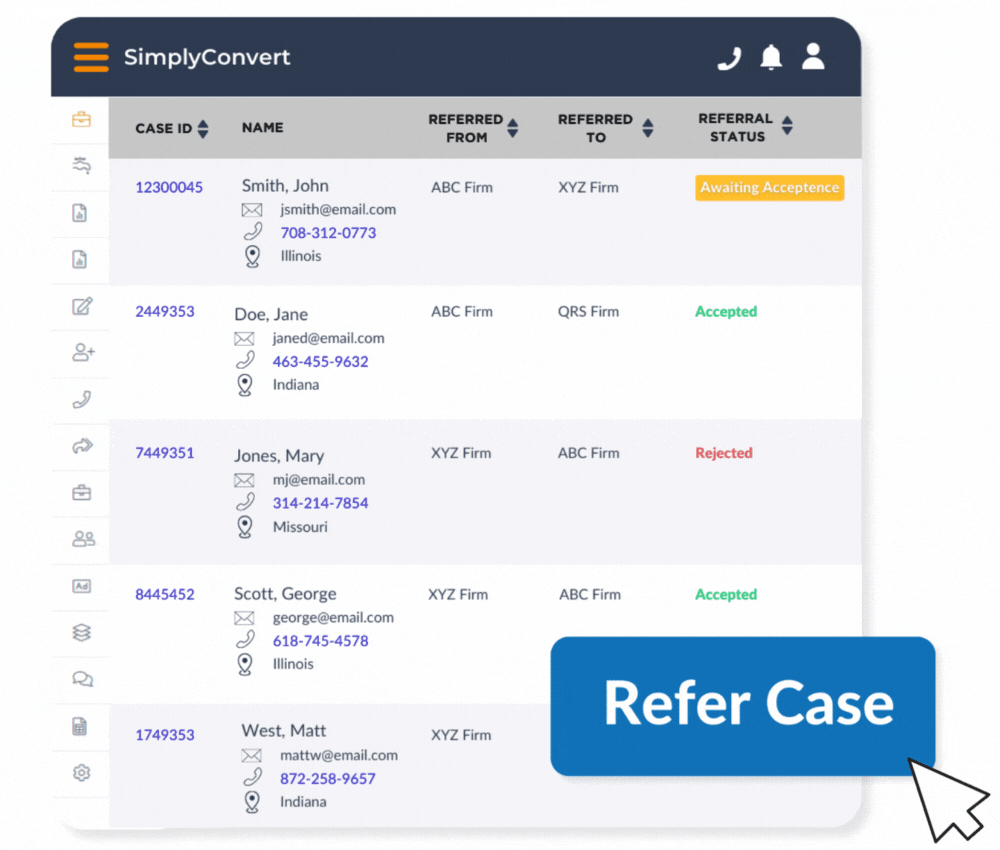 With our Referral Platform, upgrade from the grind of manual referrals to a world where sending, accepting, and tracking flow is harmonious.

Leave behind the irritations of the past and welcome a new age where every case referral is streamlined and stress-free.
Upgrade your referral process — less frustration, more fluidity.

Harness the power of automation and witness referrals flow seamlessly.

Step out of the past's shadows and into the light of stress-free client management.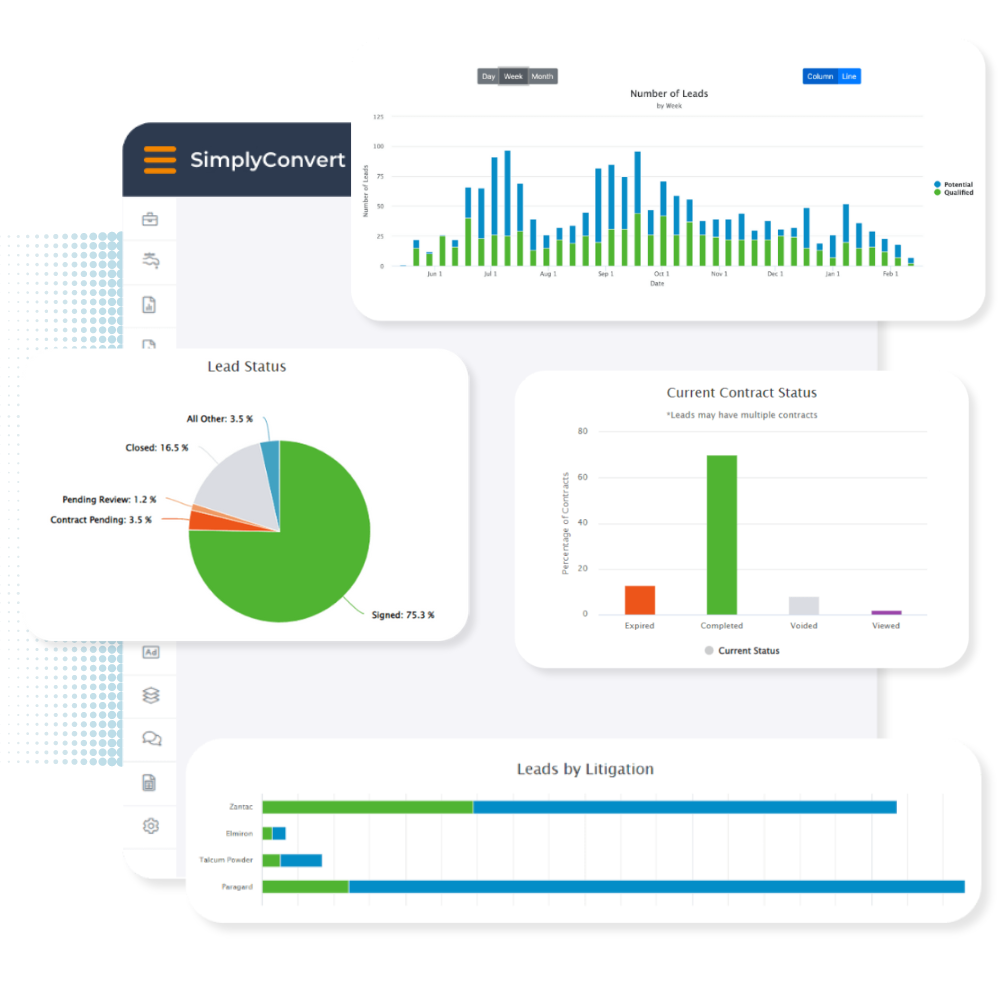 With our advanced Reporting & Insights, banish uncertainty by ensuring a clear picture of the success rate of your case acquisition initiatives.

Move on from the realm of guesswork to a landscape informed by crystal-clear insights and accurate analytics.
Gain invaluable clarity on every acquisition initiative.

Base decisions on definitive metrics, not hunches.

Navigate confidently in a world illuminated by precise data.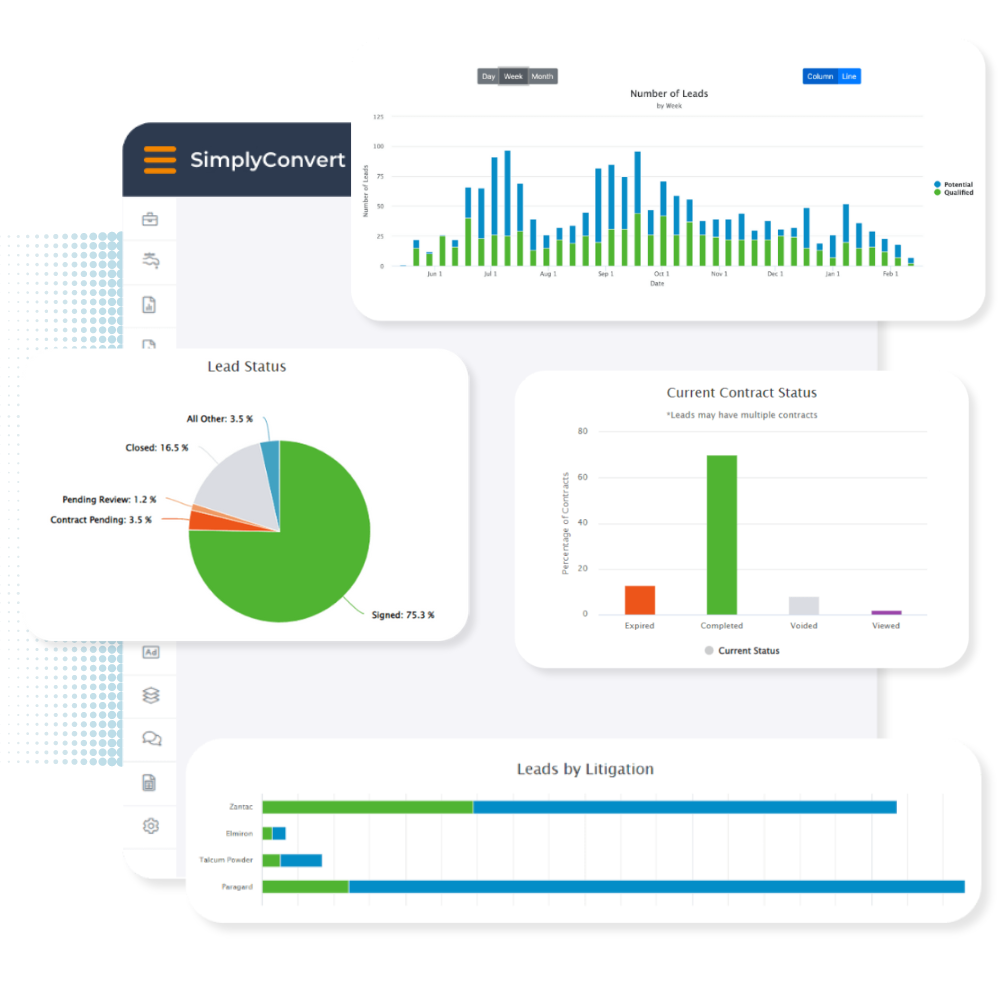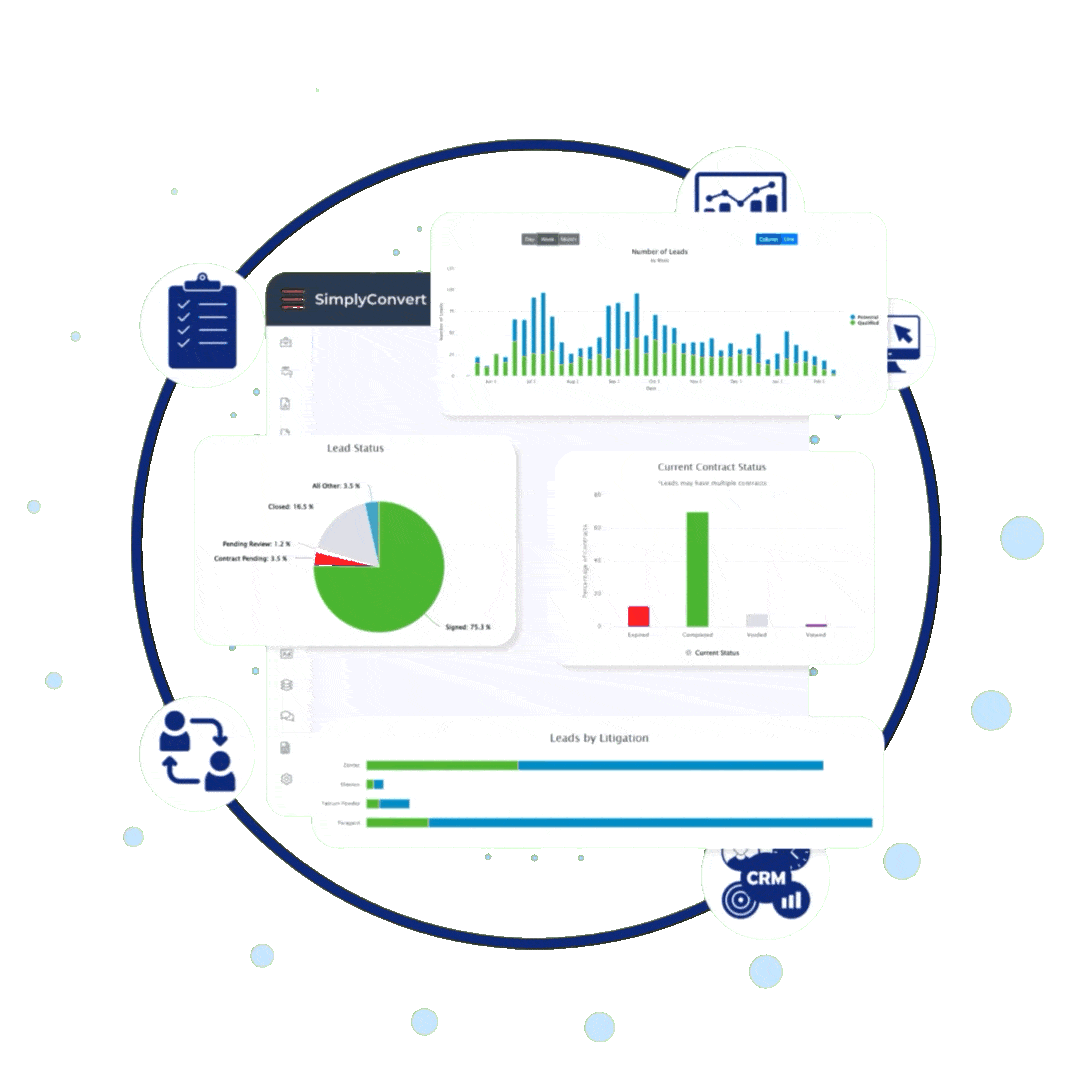 Intake & Data Management

for Product Liability Law Firms
This All Creates — A Complete Client Intake Solution That Works for Your Law Firm.
When your case gets messy, you need a legal CRM that won't fall short and leave back-end work that takes you away from front-facing time with your clients.
SimplyConvert is your comprehensive client intake and case management solution that prioritizes both efficiency and growth at every step for personal injury law firms.
Less time wasted on redundent intake tasks.

More time spent on other business growth initiatives.

No more missed opportunities due to slow responses (or no responses).
"Our goal was to convert more leads after-hours and on weekends. Compared to previous live chat providers, SimplyConvert has greatly exceeded our expectations. We value them as a partner and are very excited about the success that we have seen in the first year."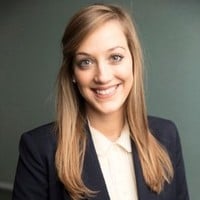 Chelsie Coker King
Marketing Director | Farris, Riley & Pitt LLP
With SimplyConvert you can create a seamless workflow with integrations.