SSDI
Transforming Intake & Client Management for
SSDI Law

Firms.
When disabilities hinder livelihoods, your clients deserve rightful benefits and support.

With SimplyConvert, navigate the intricacies of SSDI cases seamlessly, allowing you to prioritize client needs and secure their rightful benefits.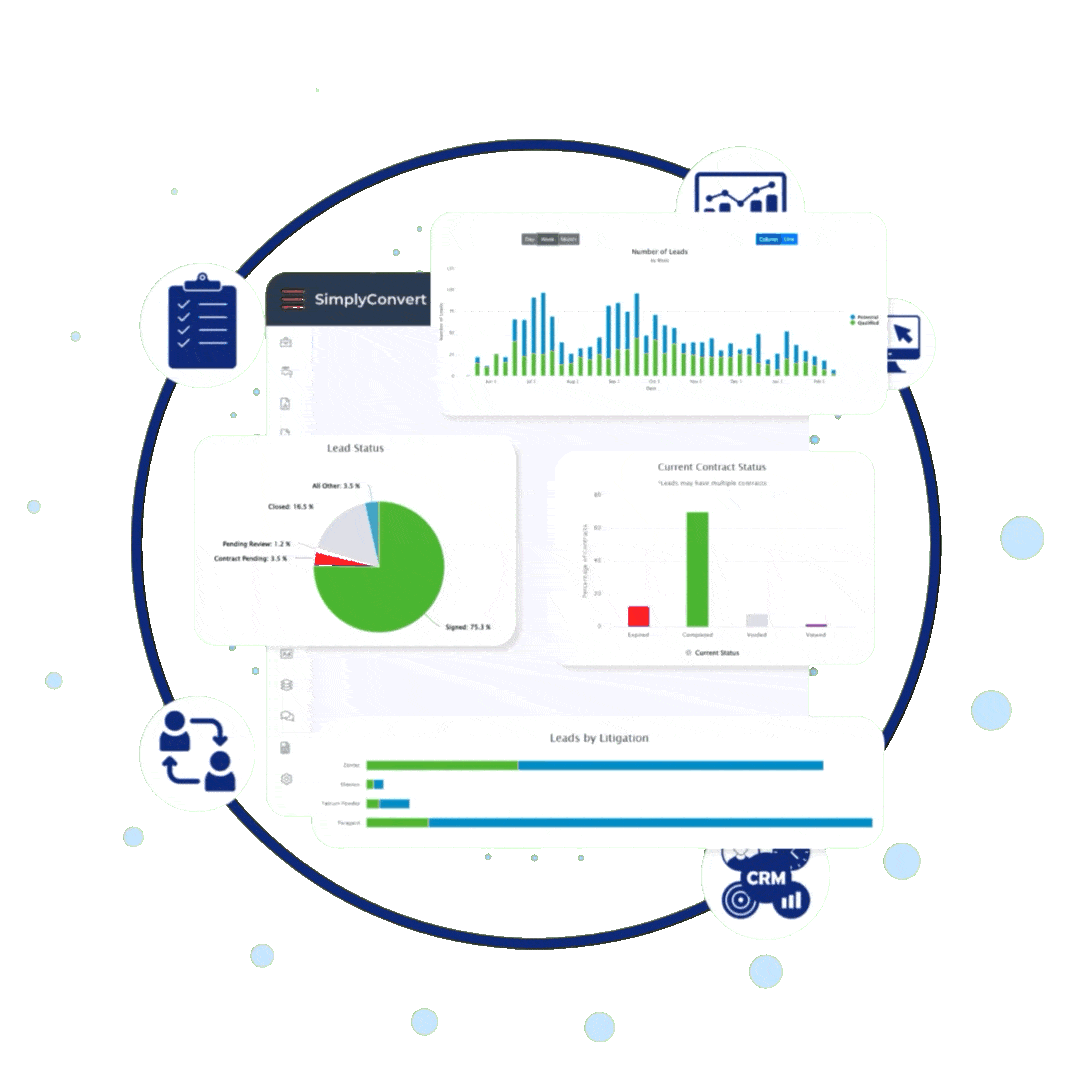 Leading the Way for SSDI Litigators
Experience the game-changing benefits of SimplyConvert in the realm of SSDI litigation, ensuring both client well-being and firm growth.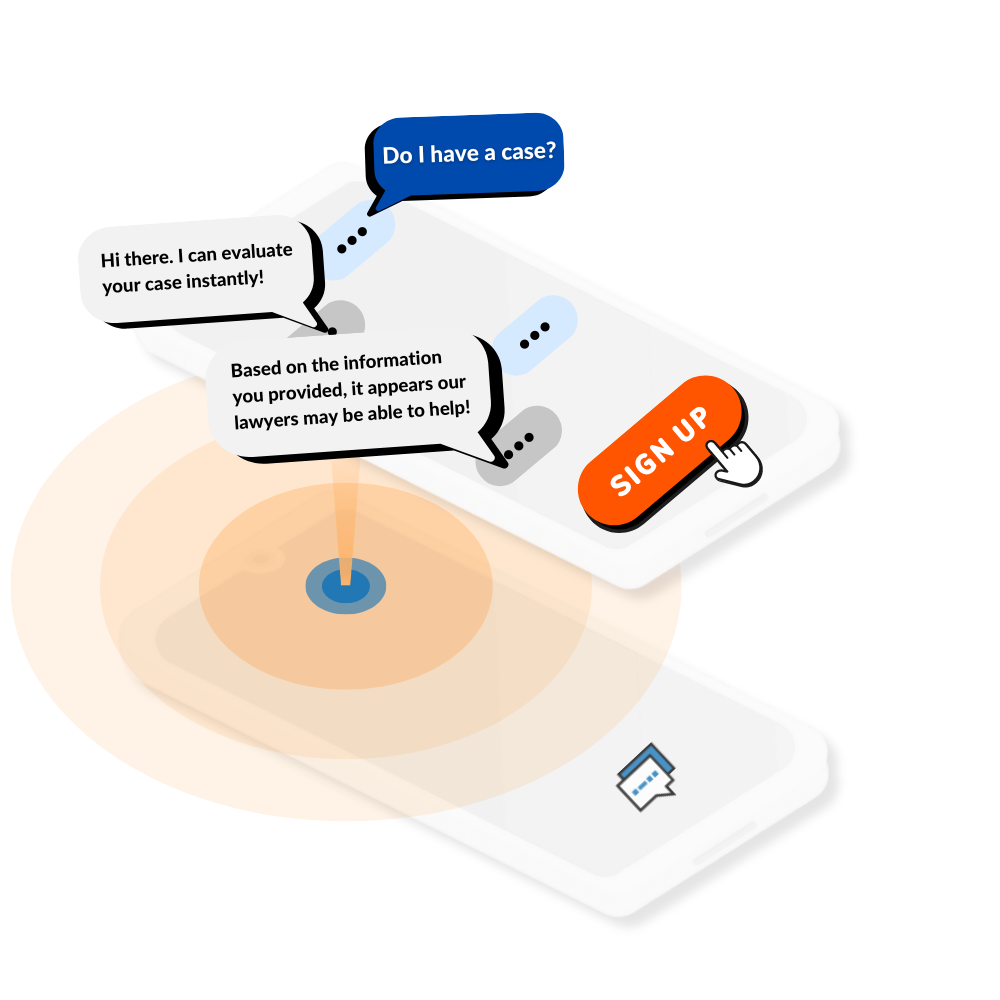 SSDI

Client Intake Automation
No more time spent on manual client qualification processes.
With our automated Instant Case Evaluator tool, you can simplify the client qualification process, spend less time manually screening cases, and boost your process efficiency.

No more hours lost to manual client qualification, it's time to step into a future of automated, efficient, and precise client screening.
Unleash the power of automation for unparalleled client qualification.

Spend more time strategizing, less time manually sifting through cases.

Welcome an era of swift, accurate, and effortless client screenings.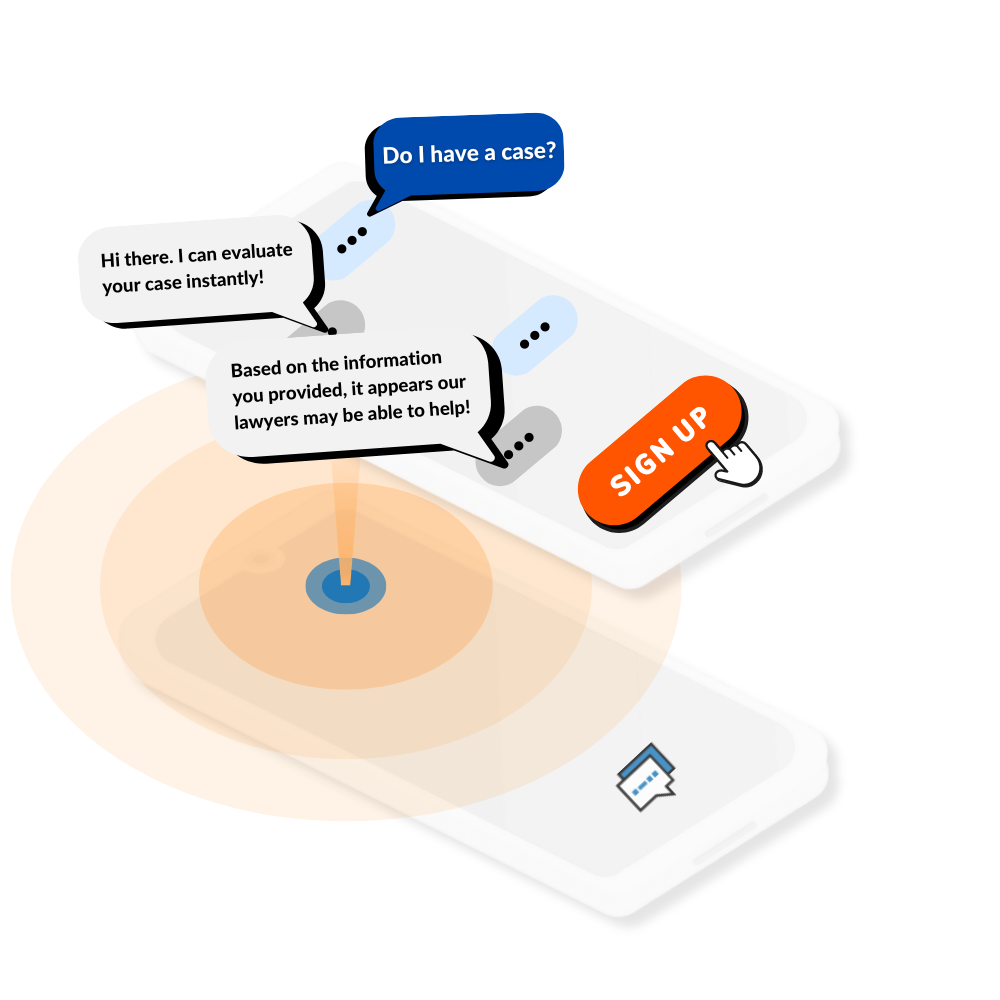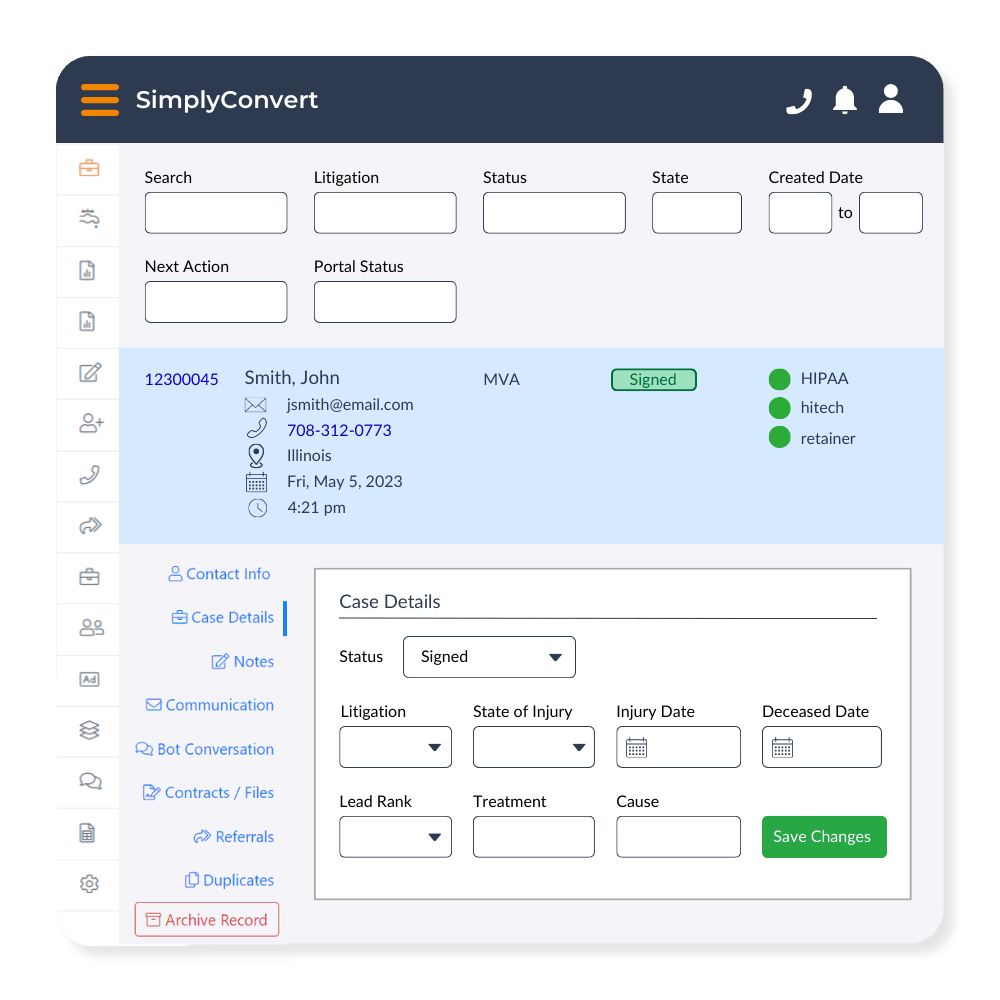 With our state-of-the-art CRM, optimize your document collection process, jumpstart every case with momentum, and give your clients the prompt attention they deserve.

Bid farewell to unnecessary hold-ups and welcome a future of agility and precision.
Eliminate bottlenecks with intelligent document collection.

Empower your workflow with streamlined document management.

Deliver timely responses, enhancing client trust and satisfaction.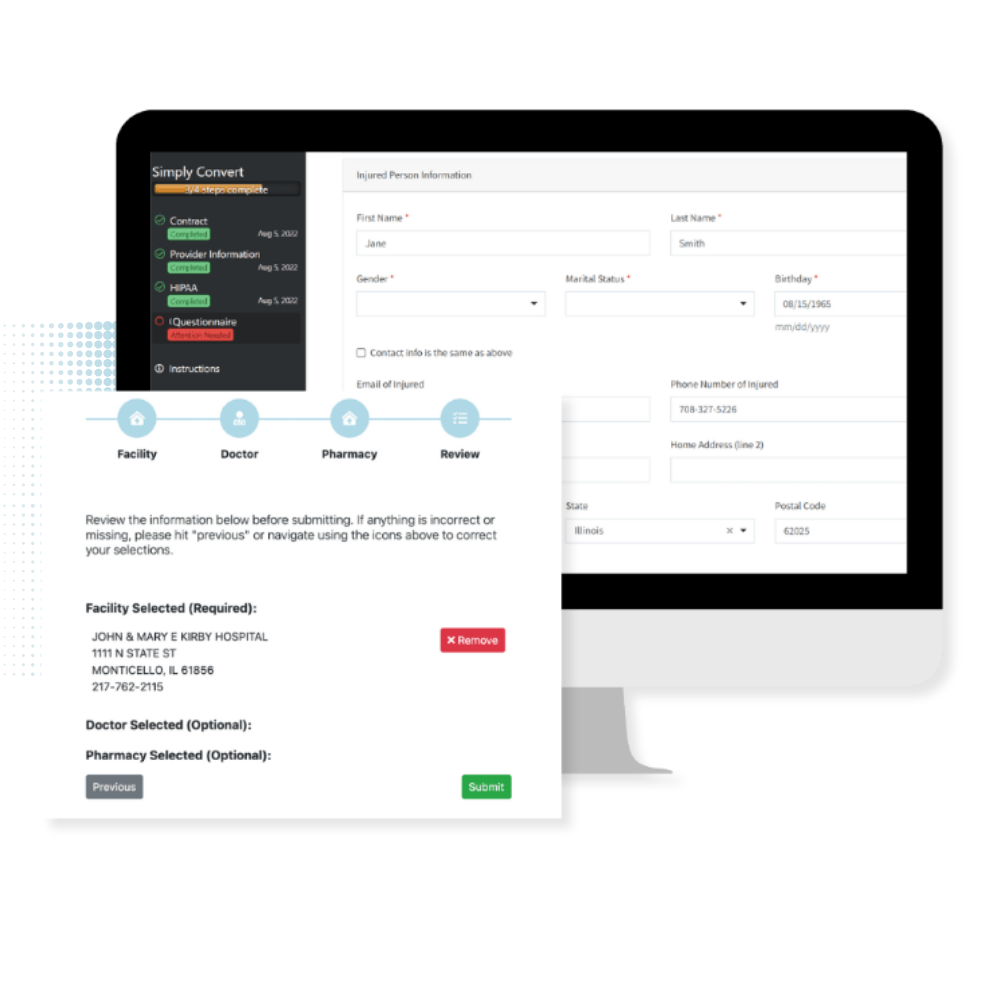 Client Portal

for SSDI Law Firms
No more back-and-forth emails for document collection.
With our Client Portal, consolidate and centralize your document collection process.

Bid farewell to endless email chains and introduce your clients to a smoother, more organized approach.
Gather all necessary documents in a unified portal.

Say goodbye to email attachments and lost files.

Streamlined processes lead to a client experience defined by simplicity and efficiency.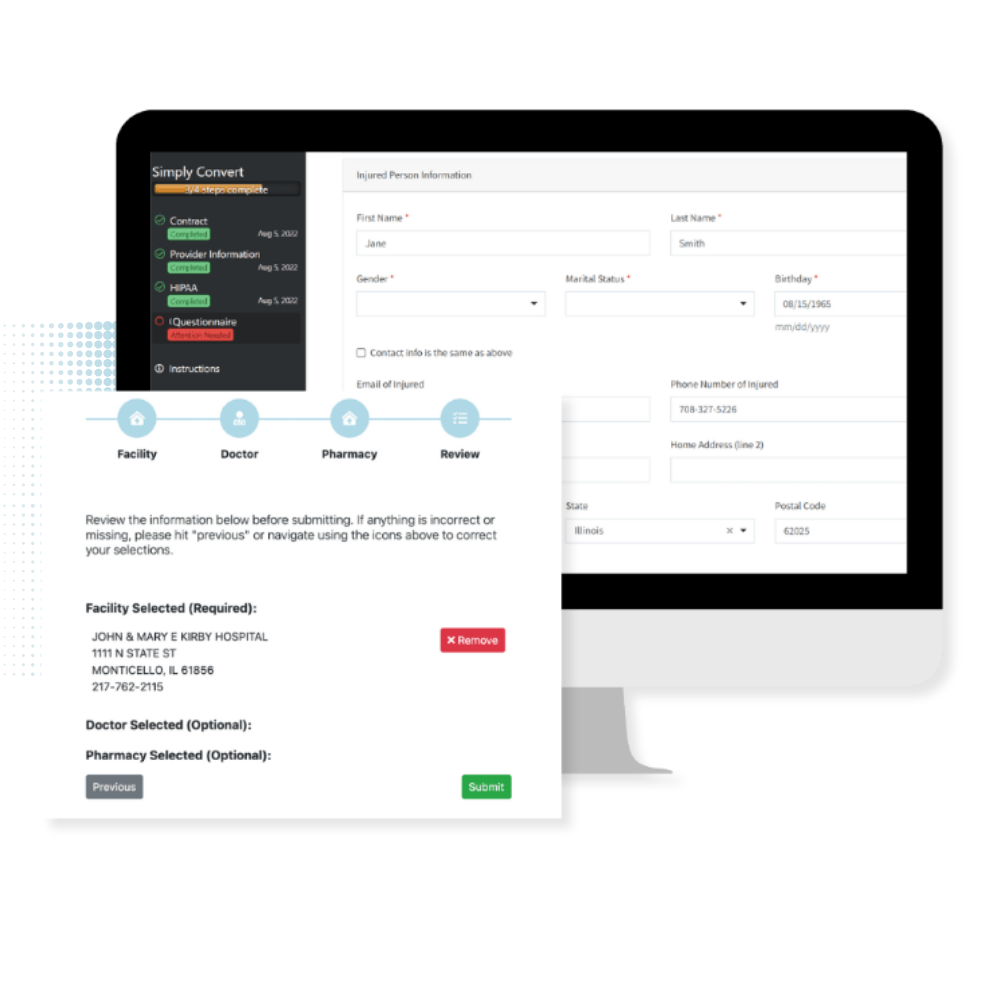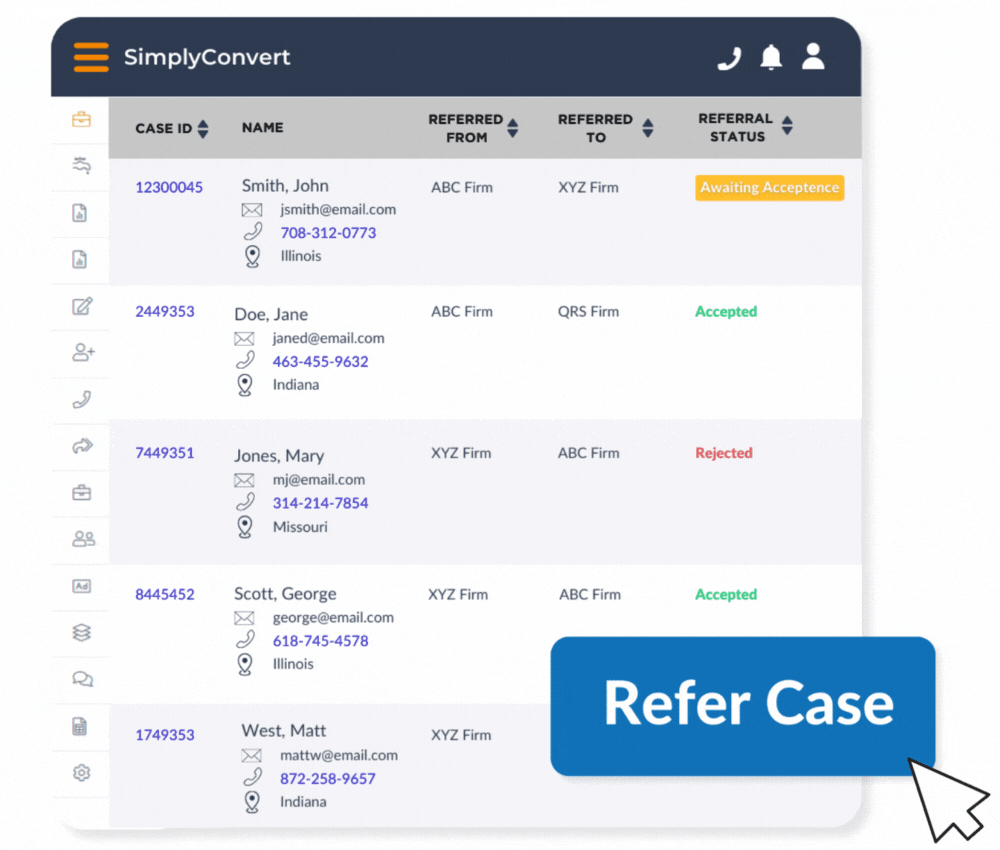 With our Referral Platform, the process of accepting and sending referrals becomes swift and straightforward.

Leave behind the tedious, manual case handoffs and usher in an age of effortless, time-efficient referrals.
Transform how you send and receive referrals, no more delays.

Cut down on manual processes, embrace automated efficiency.

Every referral handled with precision, minus the time-drain.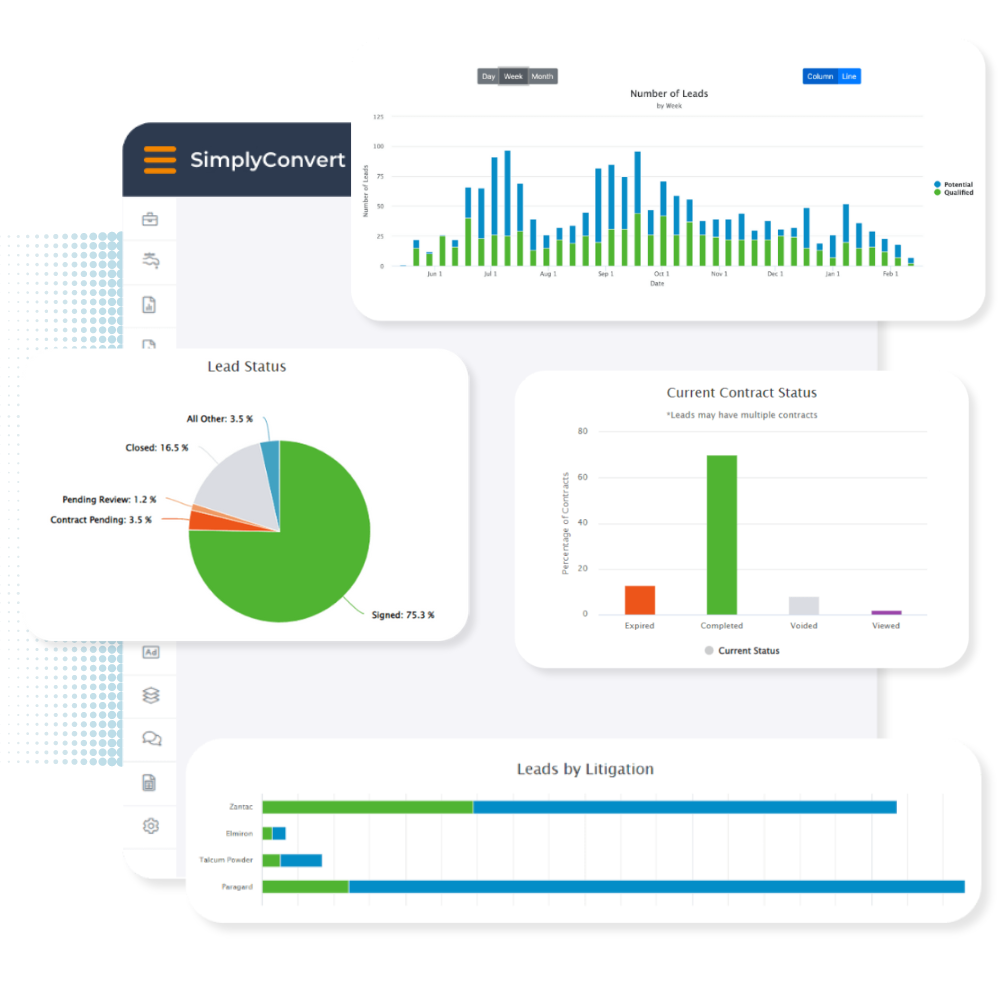 With our advanced Reporting & Insights, eliminate guesswork, and harness the power of analytic-based decision making.

Let go of past inefficiencies and step into a future where every resource is an investment in success.
Gain clarity with advanced analytics and insights.

Move from speculative strategies to data-informed actions.

Experience a future where every move amplifies success and grows your firm.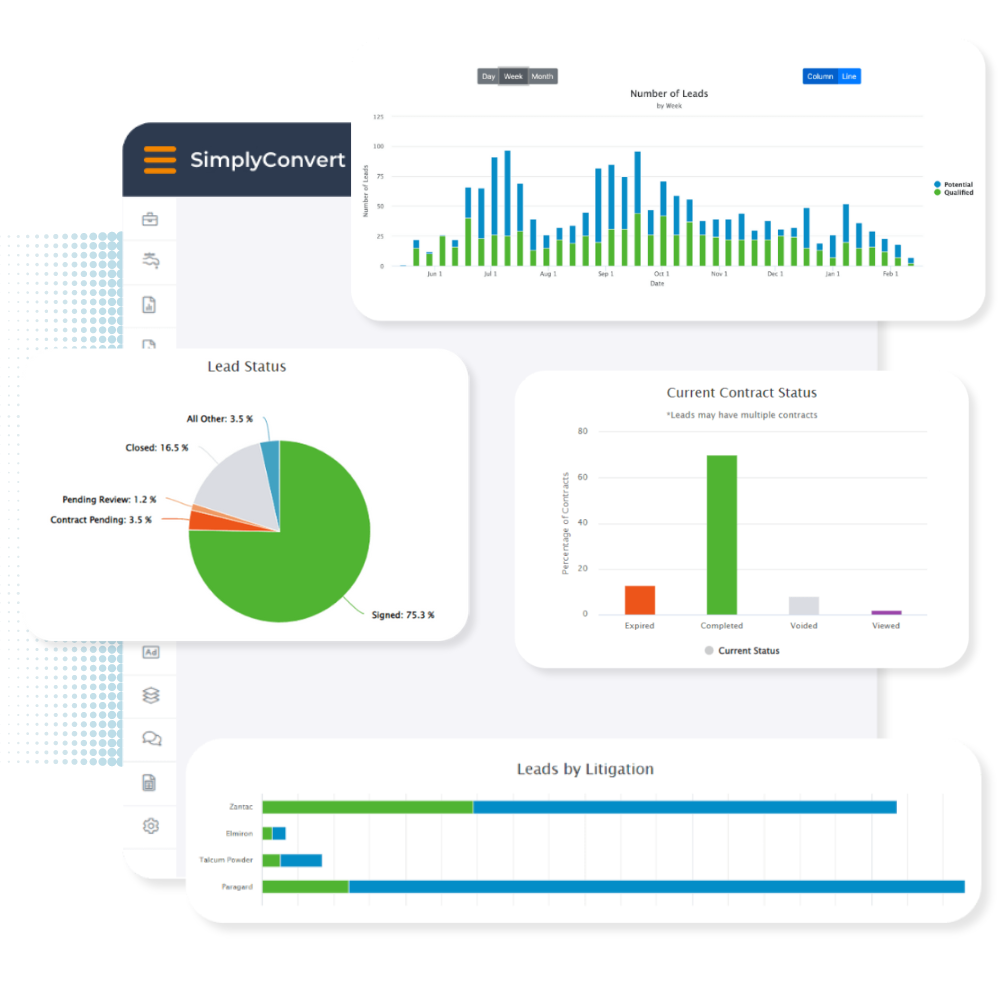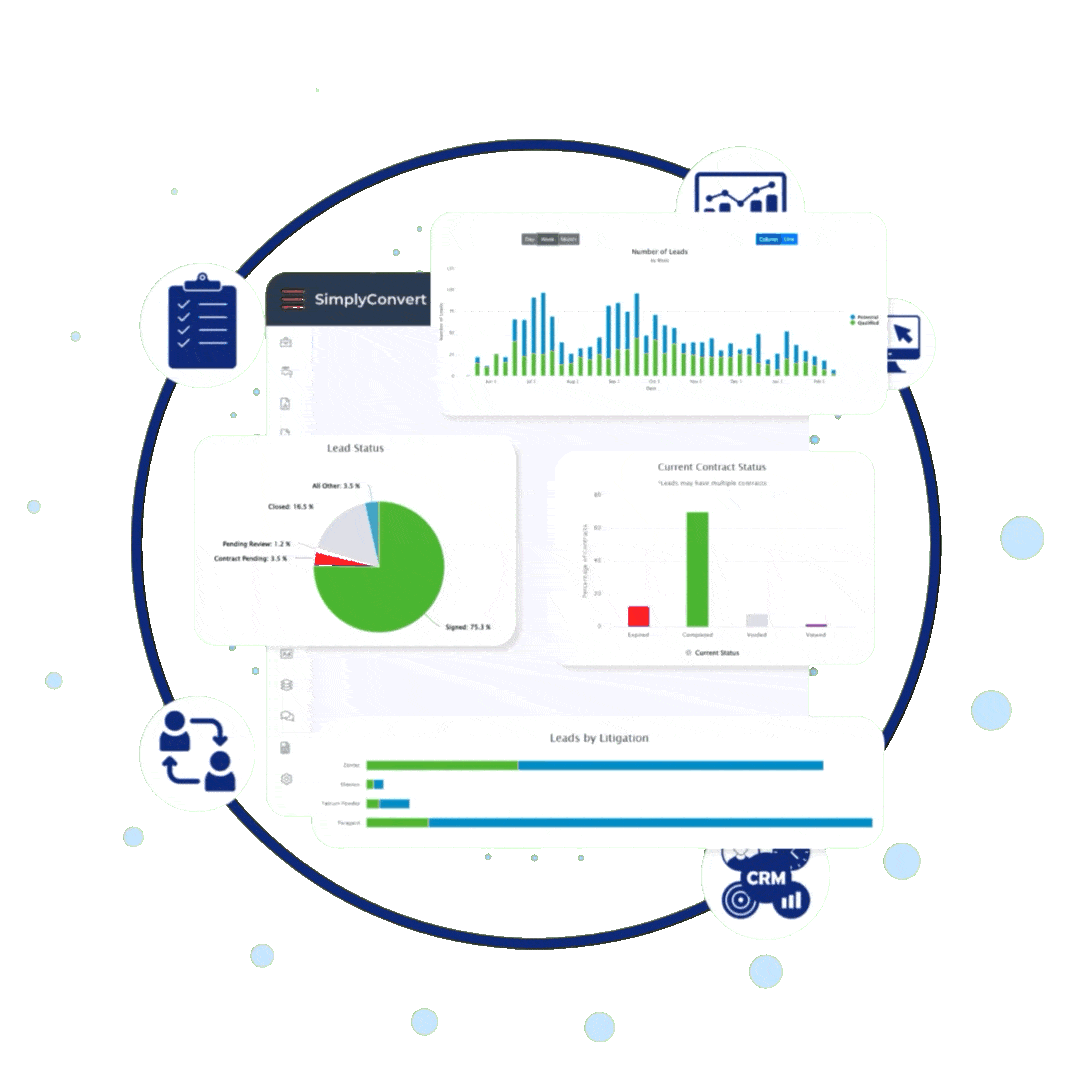 Intake & Data Management

for SSDI Law Firms
This All Creates — A Complete Client Intake Solution That Works for Your Law Firm.
When your case gets messy, you need a legal CRM that won't fall short and leave back-end work that takes you away from front-facing time with your clients.
SimplyConvert is your comprehensive client intake and case management solution that prioritizes both efficiency and growth at every step for personal injury law firms.
Less time wasted on redundent intake tasks.

More time spent on other business growth initiatives.

No more missed opportunities due to slow responses (or no responses).
"Our goal was to convert more leads after-hours and on weekends. Compared to previous live chat providers, SimplyConvert has greatly exceeded our expectations. We value them as a partner and are very excited about the success that we have seen in the first year."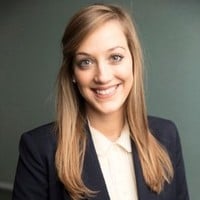 Chelsie Coker King
Marketing Director | Farris, Riley & Pitt LLP
With SimplyConvert you can create a seamless workflow with integrations.