Medical Malpractice
Revolutionizing
medical malpractice

intake & client management.
When medical professionals falter, your clients seek justice and compensation.

With SimplyConvert, navigate the intricacies of medical malpractice cases effortlessly, allowing you to focus on achieving the best outcomes for your clients.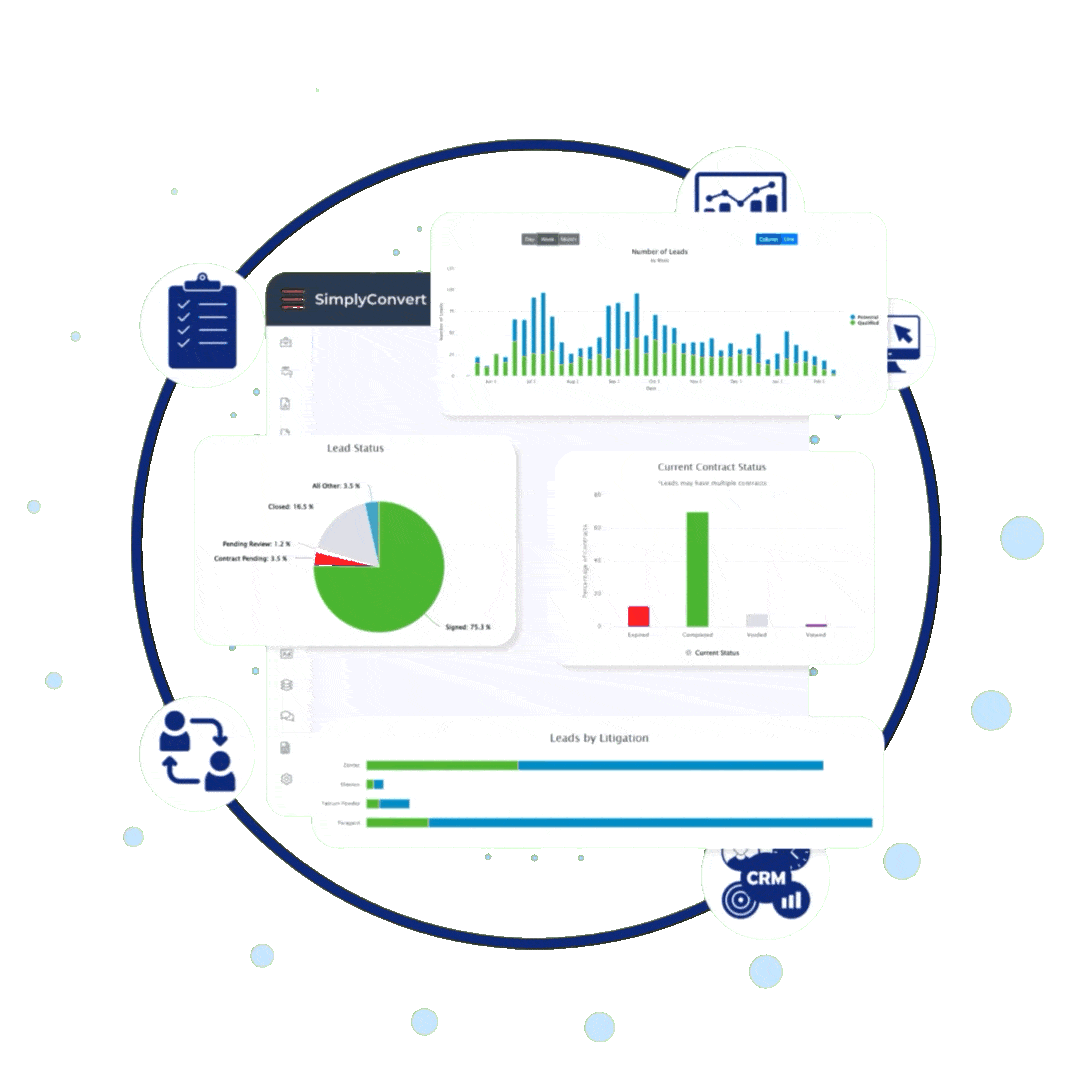 Leading the Way for Medical Malpractice Litigators
Experience the game-changing benefits of SimplyConvert's legal software designed for malpractice litigation, ensuring both client well-being and firm growth.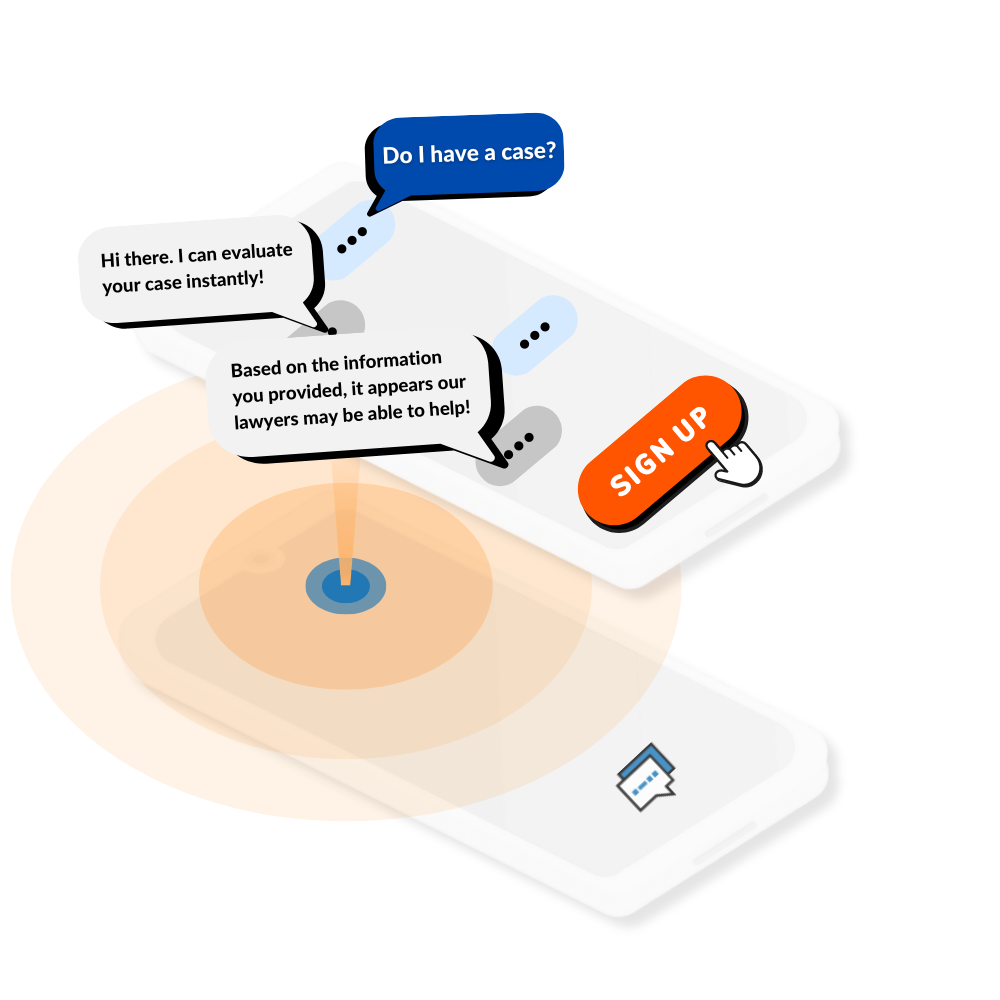 Medical Malpractice

Client Intake Automation
No more manually rejecting unqualified intakes.
With our smart Intake Management system, you can automatically disqualify unfit cases, reduce reliance on manual screening, and enhance overall performance and productivity.

Say goodbye to the cumbersome task of manual rejections, and welcome a new era of fast, efficient, and precise intake handling.
Streamlined disqualification of cases that don't fit the bill.

Reduce manual labor, increase accuracy, and embrace efficiency.

Leap from time-consuming tasks to tech-driven intake success.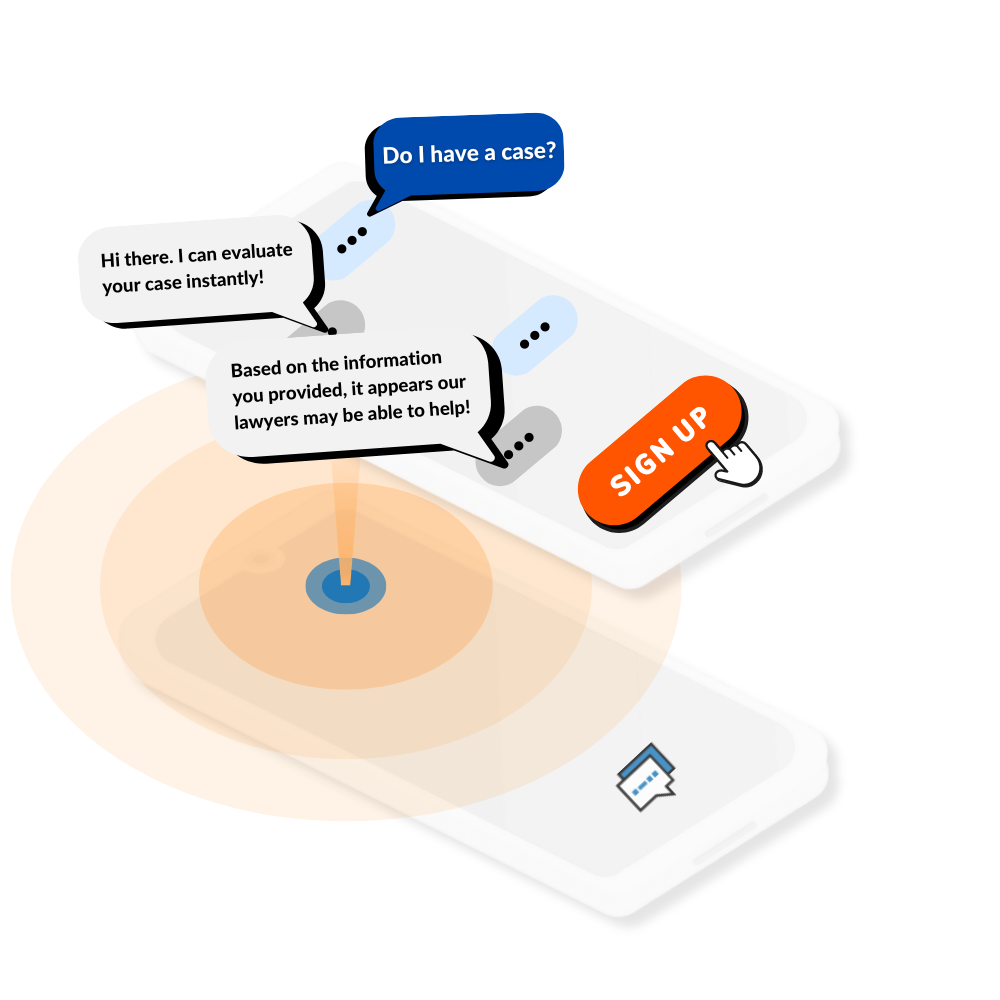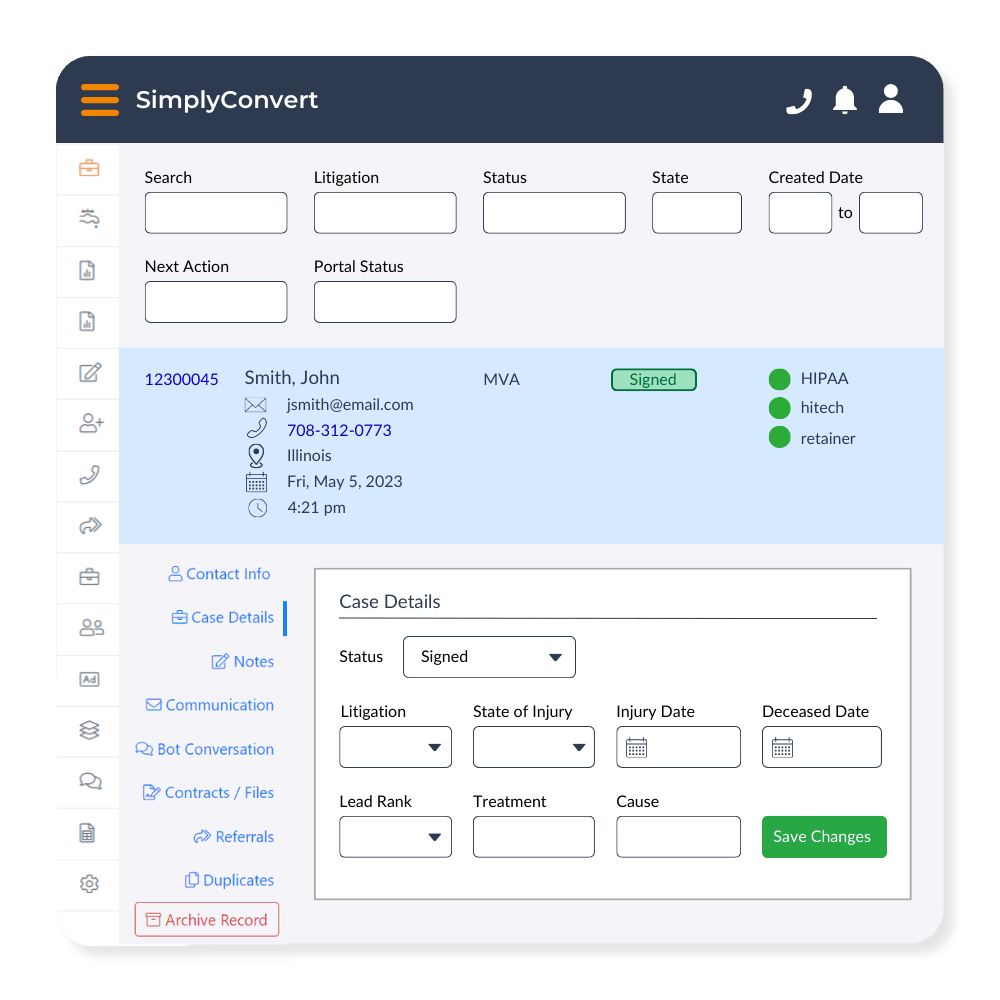 With our cutting-edge CRM, simplify the maze of client data, ensure every document finds its place, and experience organizational bliss.

Say adieu to the disorder and embrace a new era of structured success.
Effortlessly categorize and retrieve client data in seconds.

Every document, neatly organized and easily accessible.

Step into streamlined operations for unparalleled client management.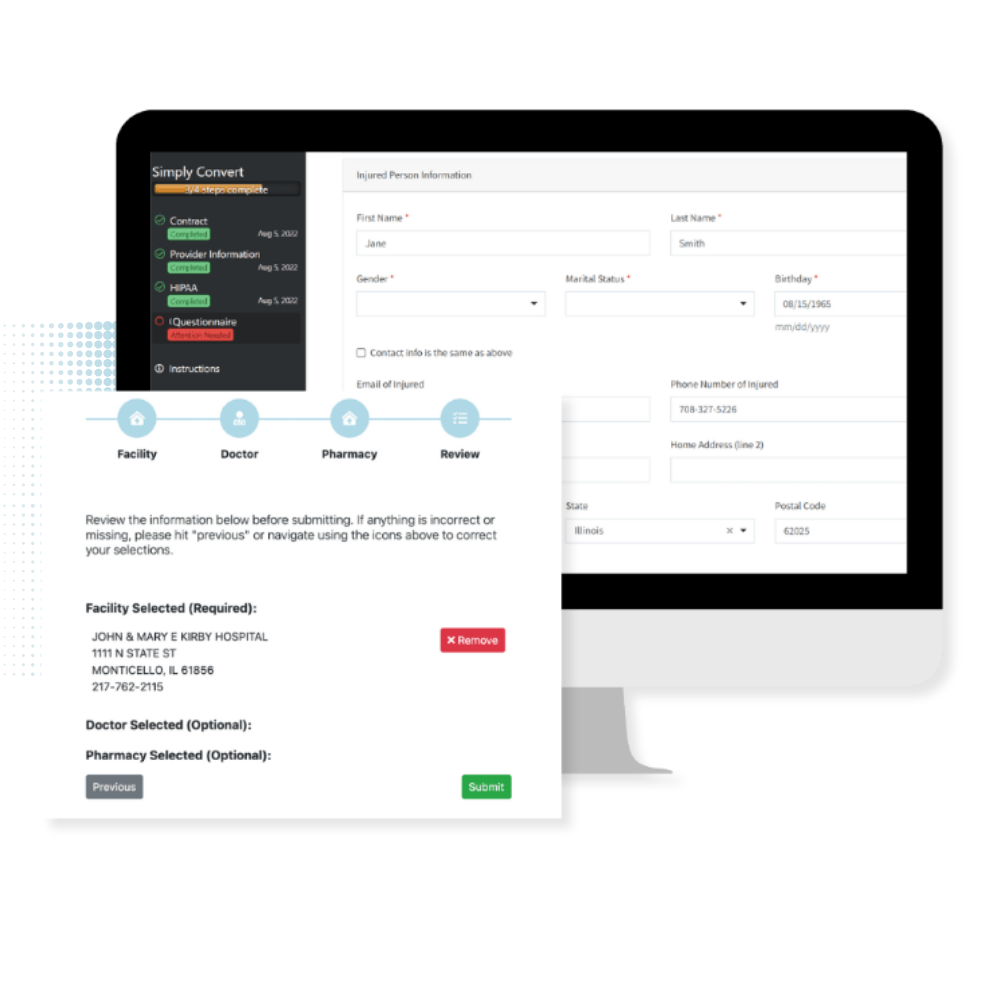 Client Portal

for Medical Malpractice Law Firms
No more confusion and miscommunication during client onboarding.
With our Client Portal, bring structure and clarity to your onboarding process.
Forget the days of miscommunication — pave the way for streamlined interactions and satisfied clients.
Step-by-step guidance eliminates onboarding guesswork.

One platform for clear, consistent client conversations.

Enhance client trust with prompt and precise communication.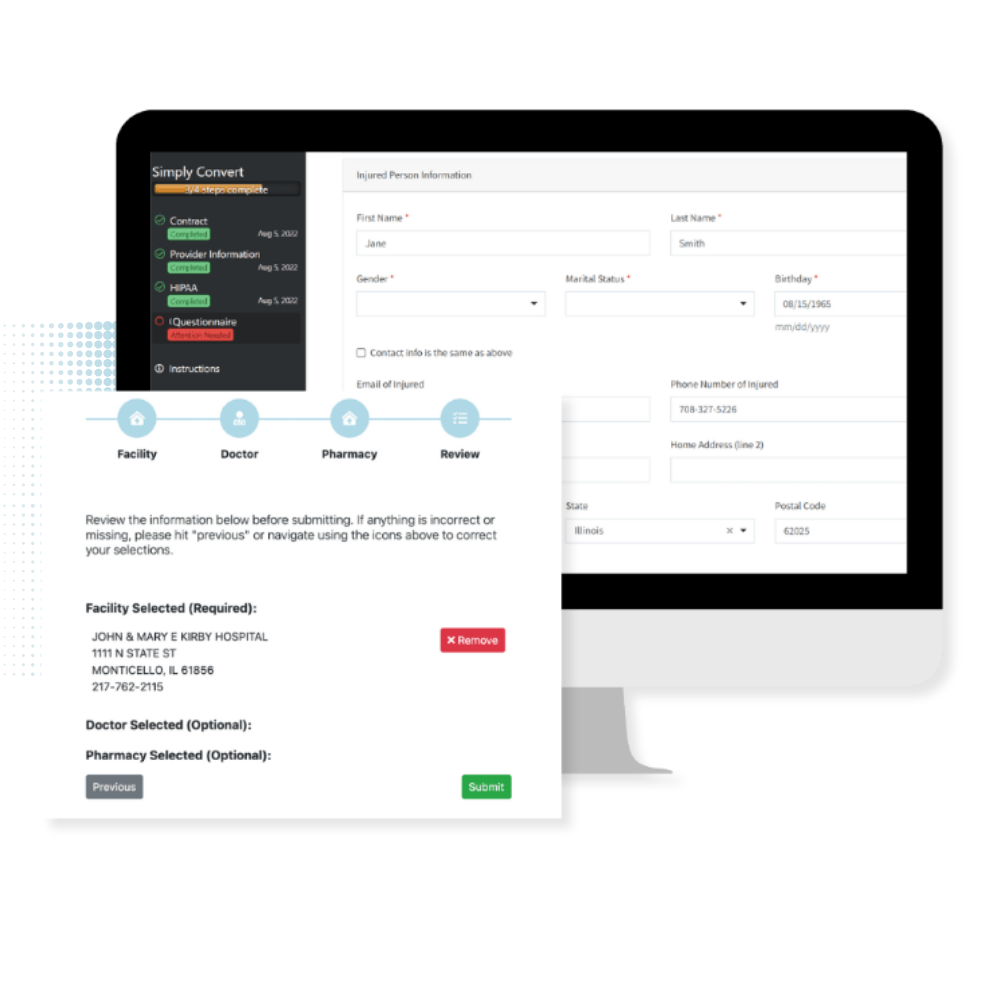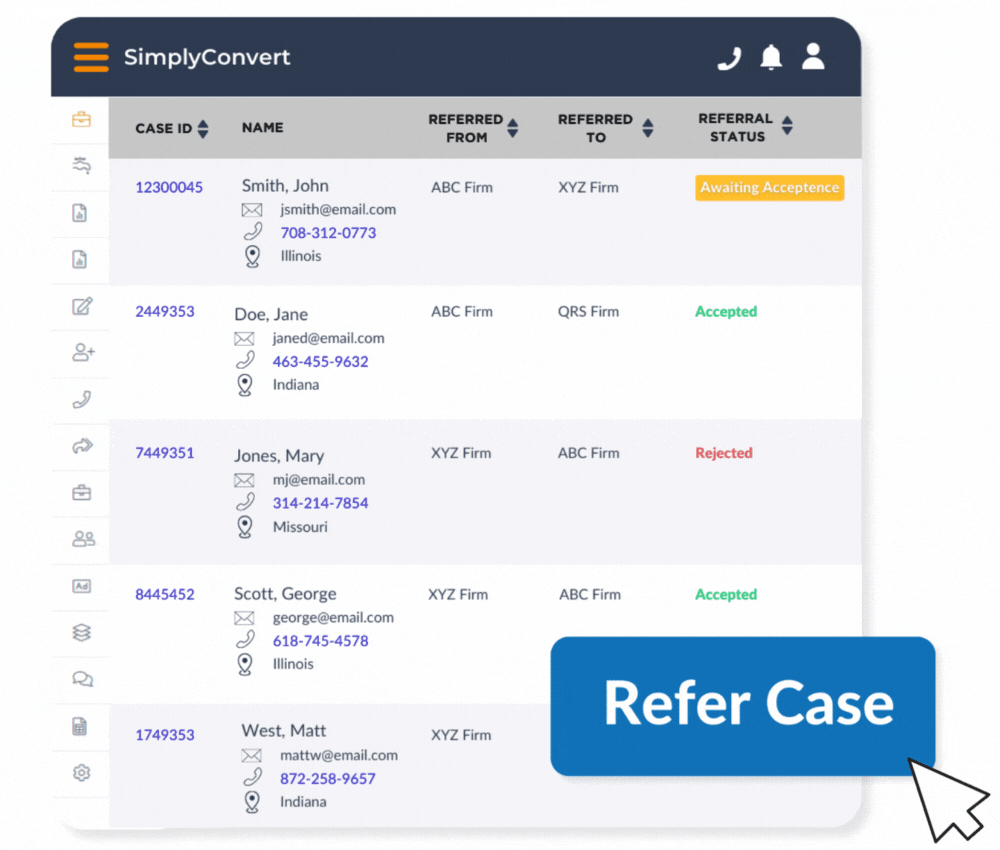 With our Referral Platform, nurture and maintain your professional relationships by ensuring every case hand-off is smooth, transparent, and precise.
Let go of the concerns over mishaps and embrace the trust and reliability in every collaboration.
Keep your professional bonds intact, no more hand-off hiccups.

Assured precision keeps both parties informed and satisfied.

Say goodbye to misunderstandings, and hello to reliability in collaborations.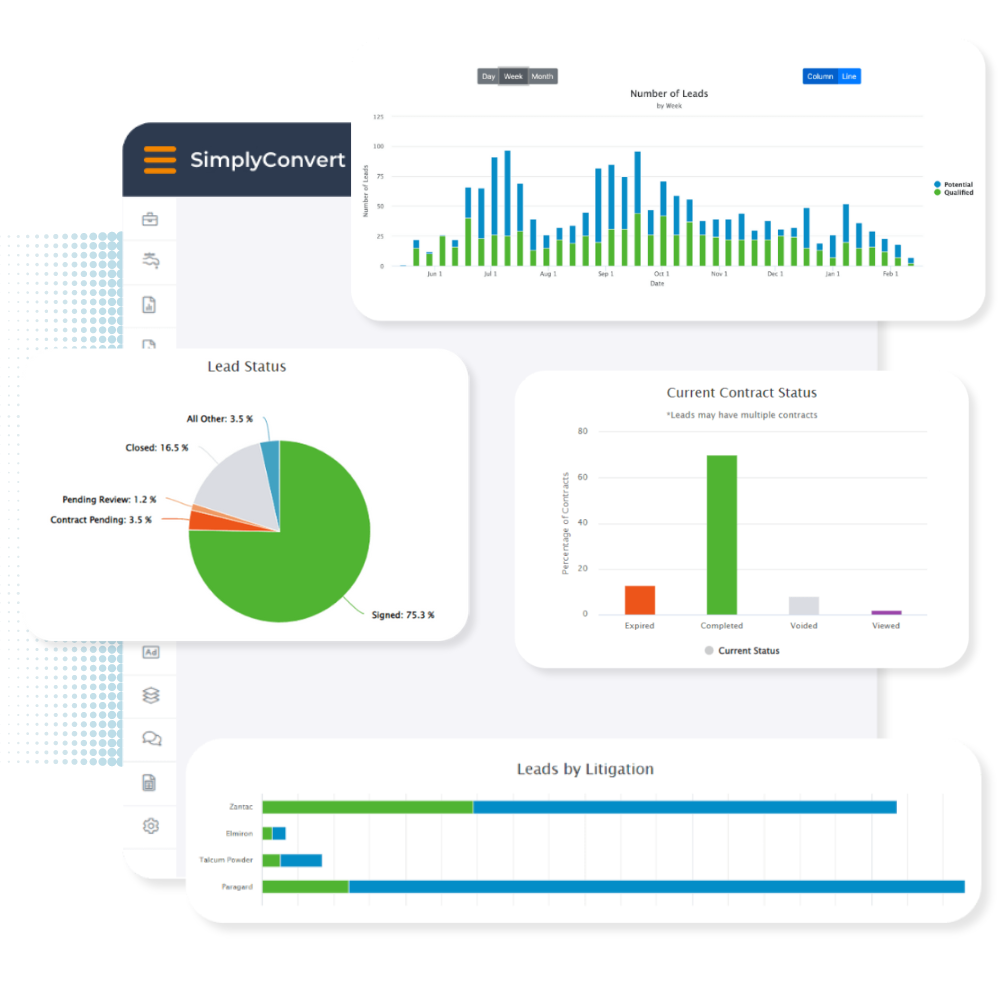 With our Reporting & Insights, you can meticulously analyze your case acquisition strategies, optimize your methods, and enhance your success rates.
Say goodbye to uncertainty and welcome an era of evidence-based decision-making and increased returns.
Unearth the full potential of your case acquisition methods.

Make adjustments based on clear and actionable insights.

Embrace a future of data-driven success and enhanced ROI.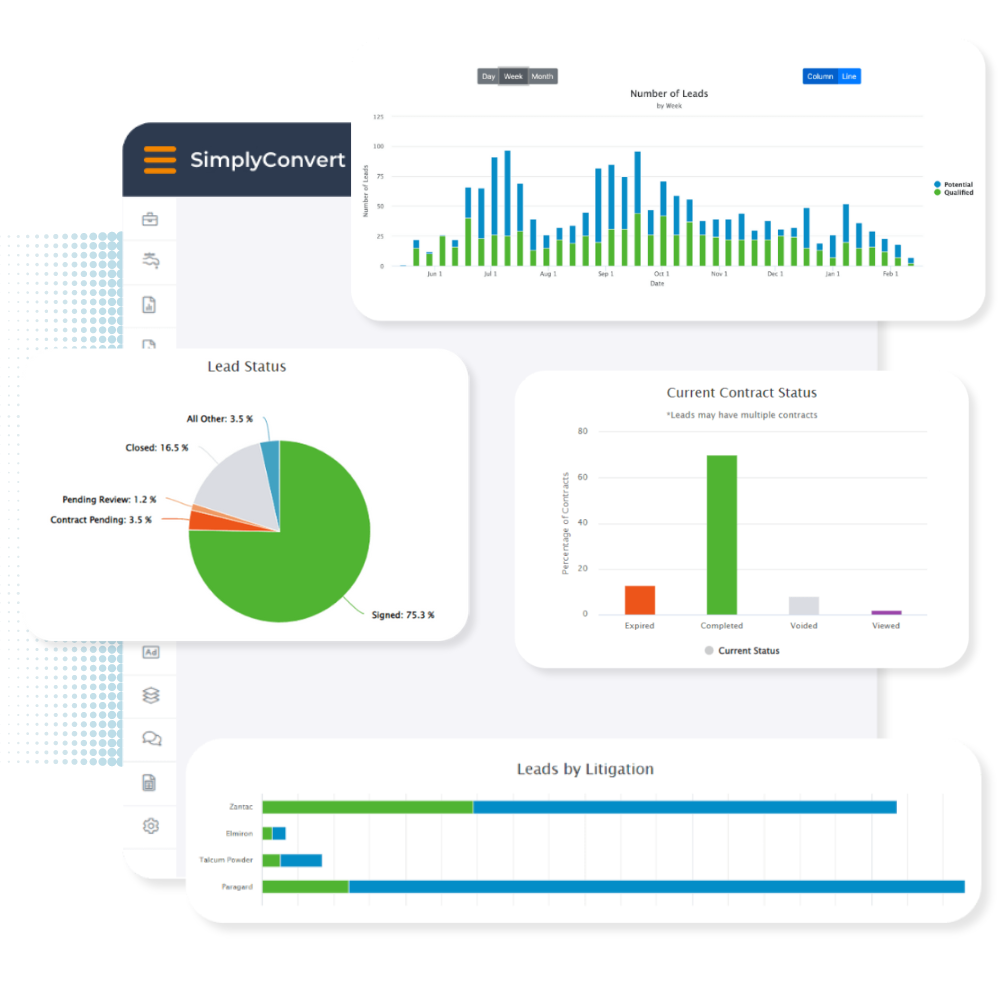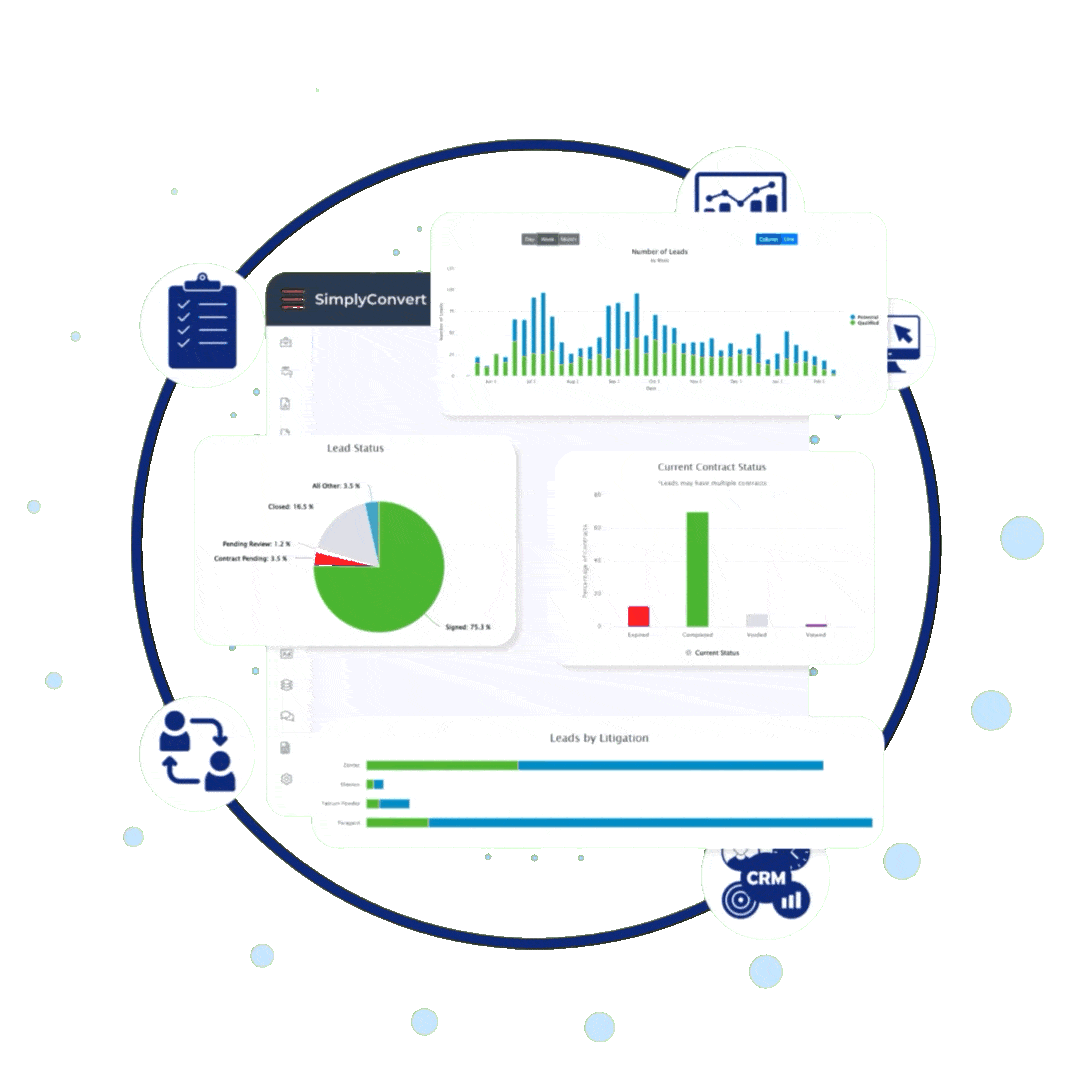 Intake & Data Management

for Medical Malpractice Law Firms
This All Creates — A Complete Client Intake Solution That Works for Your Law Firm.
When your case gets messy, you need a legal CRM that won't fall short and leave back-end work that takes you away from front-facing time with your clients.
SimplyConvert is your comprehensive client intake and case management solution that prioritizes both efficiency and growth at every step for personal injury law firms.
Less time wasted on redundent intake tasks.

More time spent on other business growth initiatives.

No more missed opportunities due to slow responses (or no responses).
"Our goal was to convert more leads after-hours and on weekends. Compared to previous live chat providers, SimplyConvert has greatly exceeded our expectations. We value them as a partner and are very excited about the success that we have seen in the first year."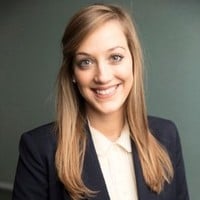 Chelsie Coker King
Marketing Director | Farris, Riley & Pitt LLP
With SimplyConvert you can create a seamless workflow with integrations.