Your Complete Legal Intake Solution
SimplyConvert has an intake solution everywhere you communicate with potential clients
Live Chat Cost Calculator
Former live chat users found the real cost of live chat not quantifiable. Upon audit, firms report as many as 75% of paid live chat leads resulted in individuals who were either unreachable or had hired another lawyer during the delay receive information.
Total cost of live chat for this month:
Intake specialist hourly pay rate (estimate):
Estimated number of minutes spent on initial intake:
Number of times your staff attempts to reach lead before rejecting:
Total signed cases from live chat this month:
Additional cost per signed case from live chat:
$00.00
Ask the right questions
Criteria-based conversations and instant legal guidance are the first step in marking a good impression with your potential clients.
Instant notification
Using AI to qualify cases and instantly notify your lawyers/legal staff of qualified potential clients is the best combination for delivering a great first impression to potential clients.
Qualify
Very few law firms can qualify and/or reject legal consumers in the very first conversations. SimplyConvert's criteria based questions allow your firm to understand how you can assist the legal consumer from the very first conversation.
Prioritize outreach
Instant rejection of unqualified leads and automated lead ranking gives your legal staff the tools they need to make sure they are prioritizing their outreach effors.
Automation = more signed cases
Enabling automated e-sign contracts and client outreach on qualified clients increases your signed cases by 5x!
Looks like a "dumb" form
"Contact Us" website pages are essential, but how quickly does your team respond to them? If the answer isn't "immediately!" your contact us page is essentially useless.
But acts like a chatbot
Replacing your dumb form with SimplyConvert's form gives users one last chance to get legal guidance rather than waiting to hear back from your team.
All your leads in one place
Using SimplyConvert's form keeps all of your web leads in place, making management easy.
Fully customizable
The appearance of the form is fully customizable with custom CSS to make the form fit right in on your website.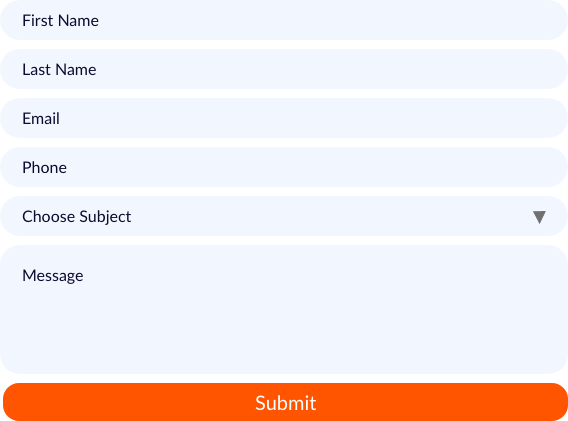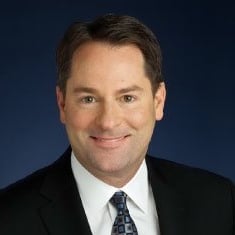 "Working with Jessie and SimplyConvert has been fantastic. They are responsive, listen to feedback and understand the legal industry. In short, they are everything you would want in a business partner."
Tom D'Amore
D'Amore Law Group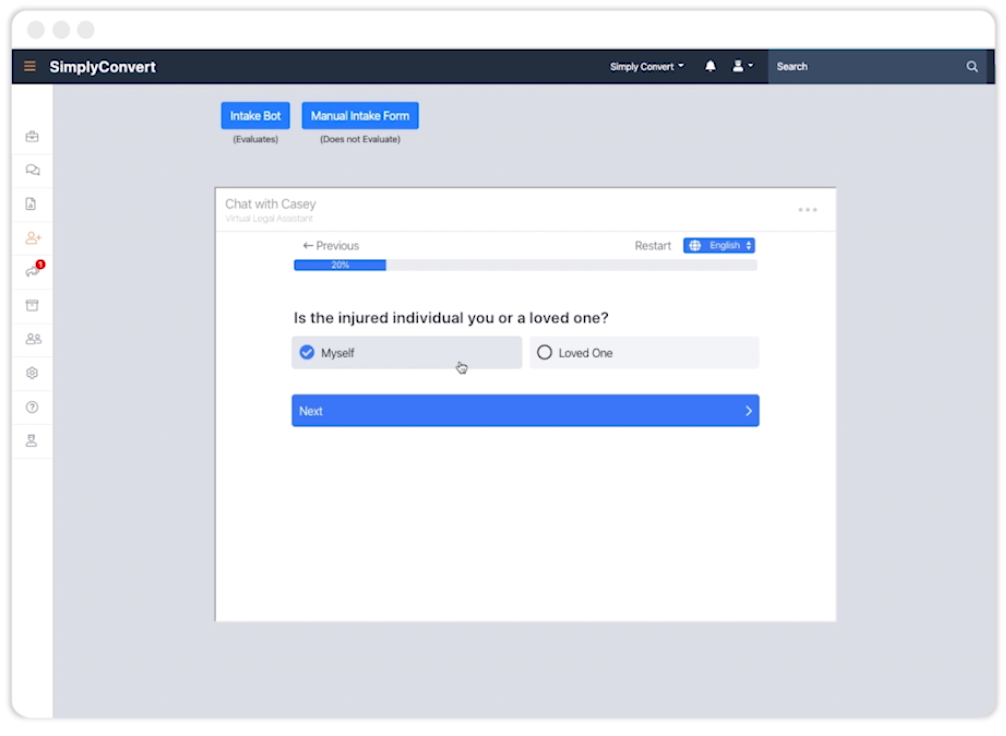 Goodbye call center scripts
Unlike "customized scripts" offered by other CRMs, SimplyConvert's call center integration goes a step further. SimplyConvert empowers your internal and external intake specialists to give your callers legal guidance and have the tools to contract qualified client at the moment they intend to hire a lawyer.
Instant text message response (coming soon)
Enable instant text message reponses to callers when your intake specialists can't answer the phone, encouraging callers to get instant information using the automated chatbot rather than waiting for a return call.
Capture all calls in one CRM
Instant rejection of unqualified leads and automated lead ranking gives your legal staff the tools they need to make sure they are prioritizing their outreach effors.
Live call transfer (coming soon)
Optionally enable your mobile phone chatbot users to transfer to a call rather than completing their chat.
No training necessary
Forget CRMs that require your firm to build scripts. SimplyConvert is ready to go in minutes after signing up.
Integrate Call Tracking Metrics
No phone call goes overlooked, even if the caller chooses not to leave a message.
Competitive edge
Legal keywords have some of the highest cost per click when advertising on Google. If you are not qualifying clients at the moment they intend to hire a lawyer you could be wasting advertising money by losing clients to the competition.
Start with the conversation
More than 60% of legal searches are performed on mobile phones. Conversational landing pages give users what they are looking for, a conversation that progresses through criteria-based questions similar to texting instead of filling out a clunky contact form.
Direct the conversation
You set up a landing page for a particular purpose, start the conversation with that purpose in mind: "I can help you check your eligibility for a car accident case."
Cut the confusion
Use a single call to action on your landing pages. Web visitors that find your landing page have a simple legal question - can you help them? Make it simple - give them a simple way to find out.
Instant legal guidance builds trust
According to the 2019 Clio Legal Trends Report, more than half of your potential clients will shop around for a lawyer. It also notes that 81% want a quality response, and 79% of those individuals will be gone within 24 hours. Given that clients are likely to reach out to more than one firm when they experience a legal problem, the first legal responder is likely to win.
More cases, same investment
Maximize your advertising dollars through automation. More than half of your potential clients will shop around for a lawyer. Guidance followed by automation stops the search.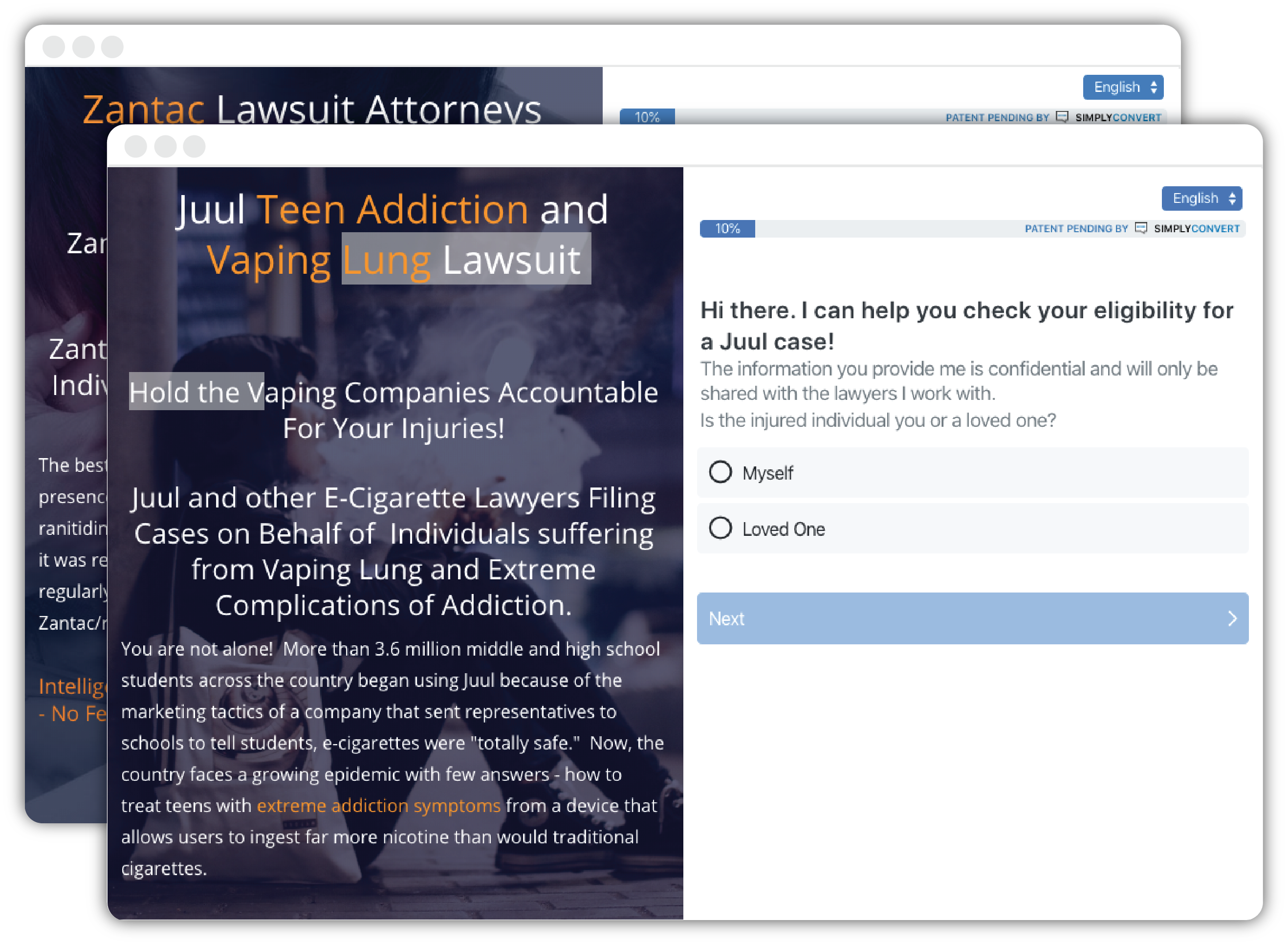 Schedule a Demo Today
Learn more about the platform that's transforming client intake for law firms across the country.
Schedule Today