Disaster Recovery
Streamlining Intake & Client Management for
disaster recovery

lawyers.
Victims of natural and man-made disasters trust you to recover their losses and rebuild their lives.

SimplyConvert offers specialized solutions and document automation tailored for disaster recovery cases, ensuring you're equipped to represent your clients with empathy and expertise.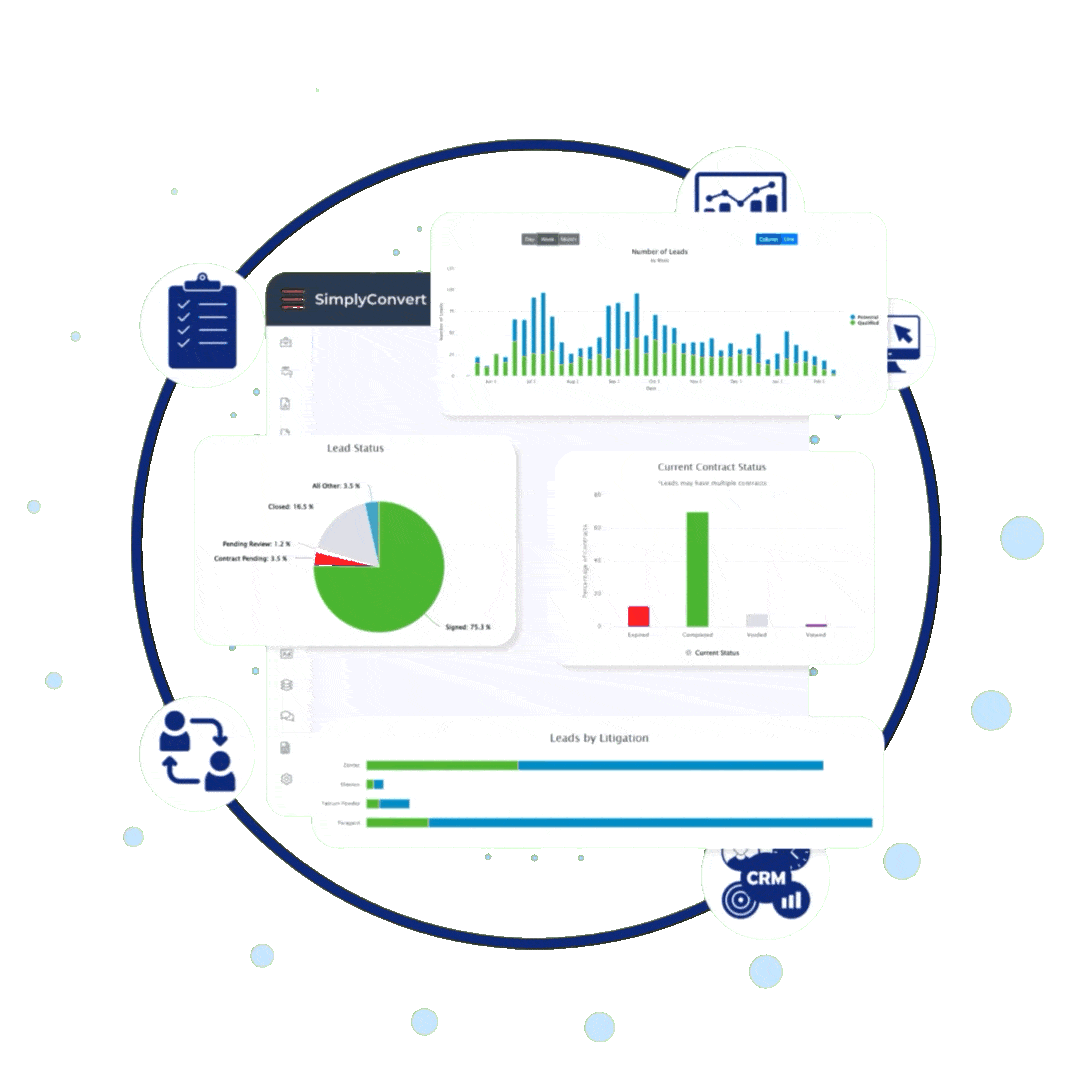 Redefining Client Management Systems for Disaster Recovery Attorneys.
Experience the game-changing benefits of SimplyConvert in the realm of disaster recovery litigation, ensuring both client well-being and firm growth.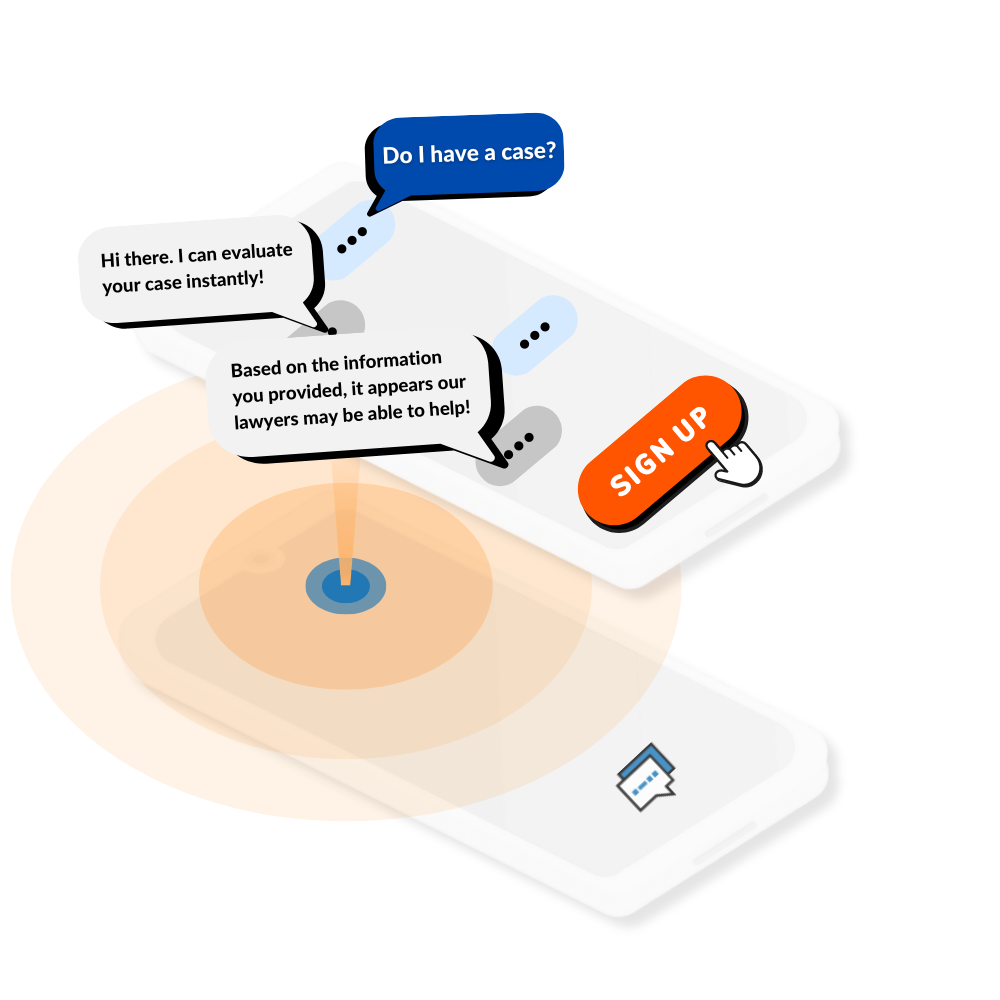 Disaster Recovery

Client Intake Automation
No more generic criteria for qualifying cases.
With our customizable Instant Case Evaluator tool, you can apply unique, case-specific criteria, improve accuracy, and enhance overall case handling.
Say goodbye to the 'one-size-fits-all' approach and welcome a new era of personalized, accurate, and efficient case qualification.
Equip yourself with a tool flexible enough for every disaster's intricacies.

Enhance accuracy by moving away from generic benchmarks.

Lead the charge into a future where each case is judged on its own merits.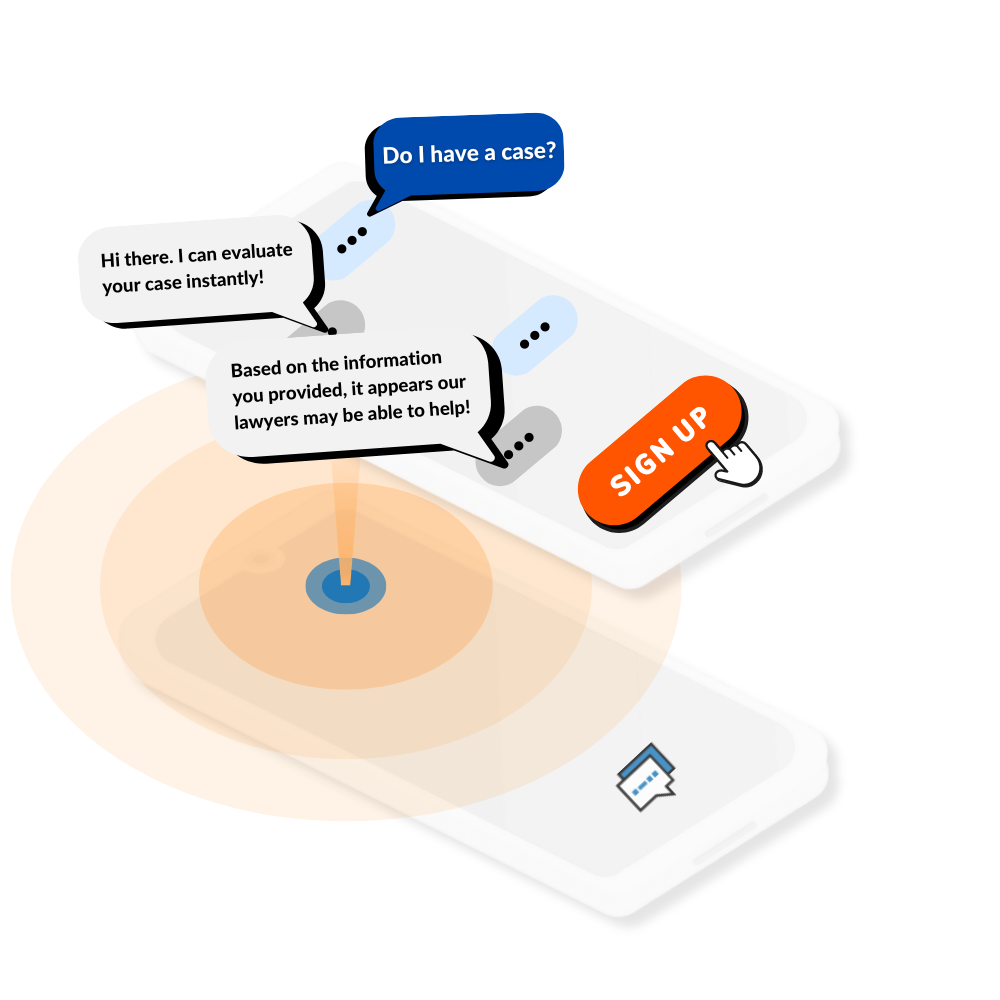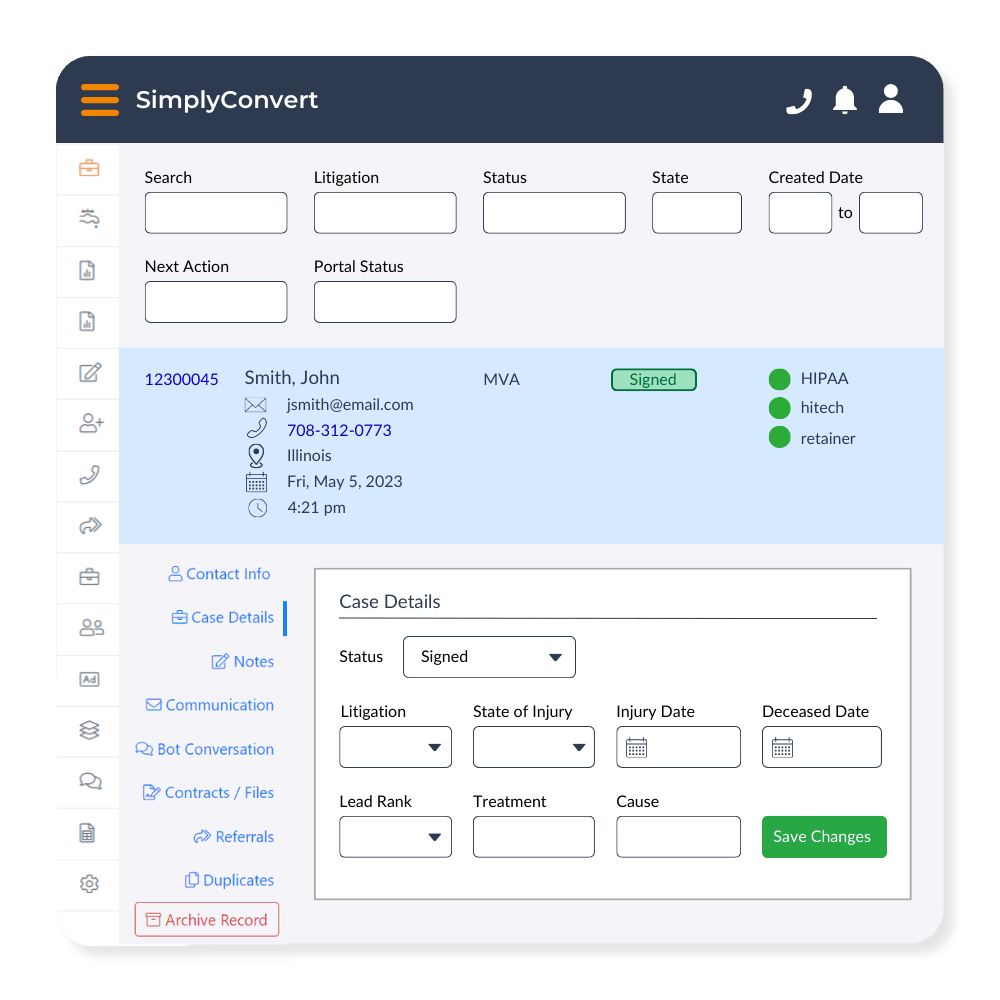 With our robust CRM, strengthen your responsiveness, be present for every client query, and demonstrate that their needs always come first.

Wave goodbye to gaps in service and welcome a future where every client feels heard and cherished.
Optimize client interactions with seamless communication tools.

Prioritize every client concern with intuitive client management.

Showcase unwavering commitment to client satisfaction and care.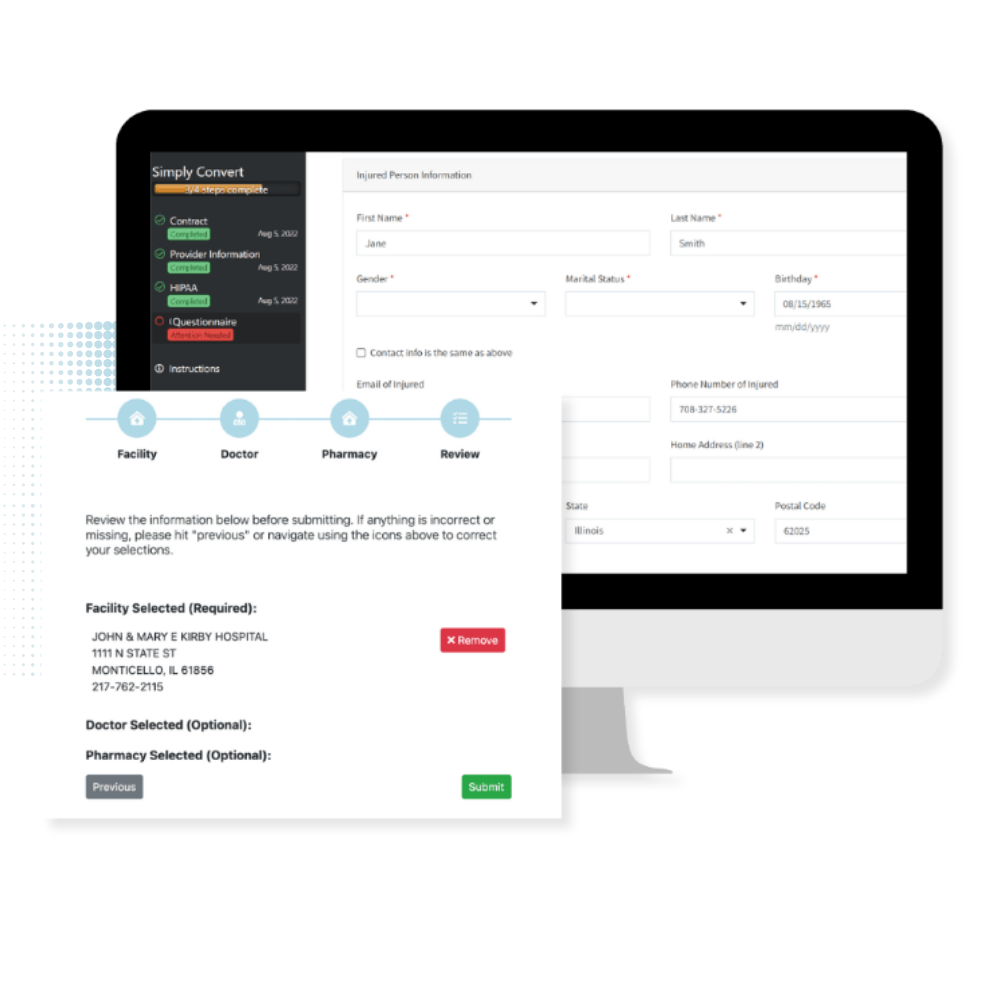 Client Portal

for Disaster Recovery Law Firms
No more confusion and delay in the onboarding process.
With our Client Portal, experience a seamless and swift onboarding journey.

Eliminate the hiccups of confusion and delay, guiding your clients through a clear and timely process.
Step-by-step onboarding minimizing client confusion.

Streamlined processes designed to quickly get you the documents you need.

Enhanced clarity and speed for an optimal client experience.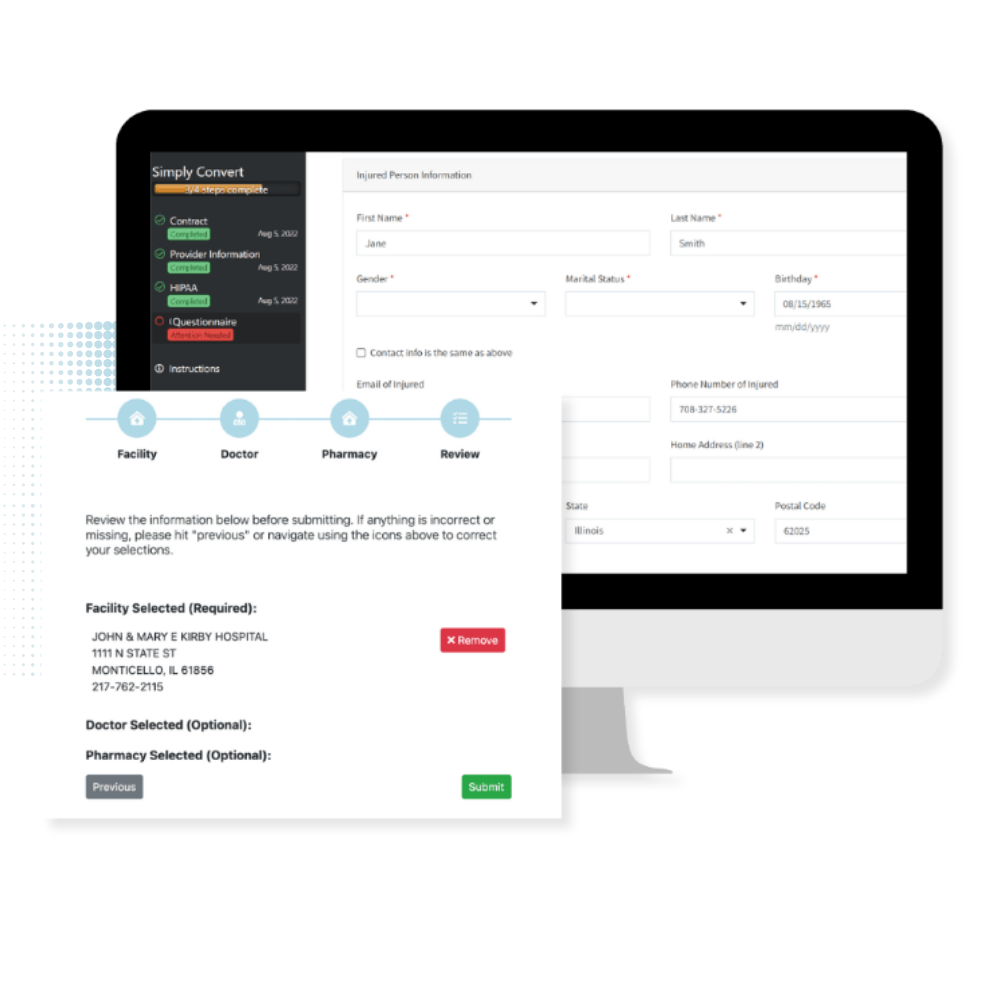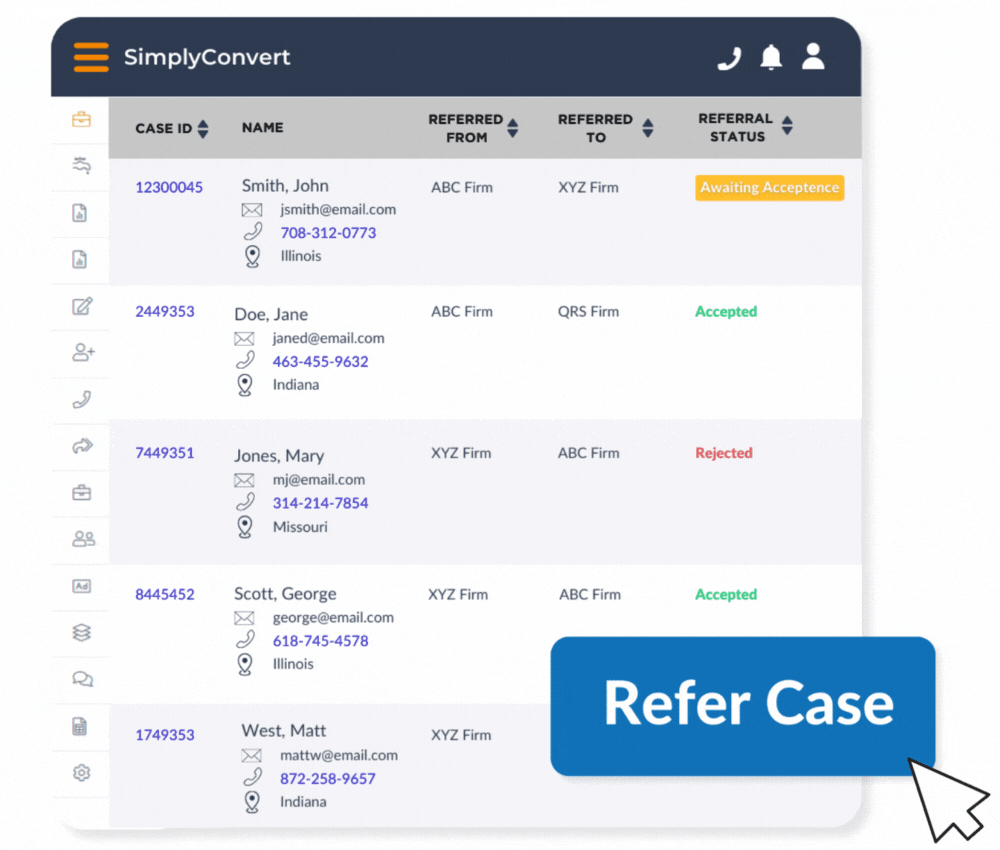 With our Referral Platform, engage effortlessly with referring attorneys, building bonds that are both durable and beneficial.

Bid adieu to the challenges of networking and usher in an age where every connection counts and flourishes.
Seamless engagements foster long-lasting attorney relationships.

Streamlined referrals lead to strengthened relationships — setting you apart from other firms

Every step simplified, from first contact to case conclusion.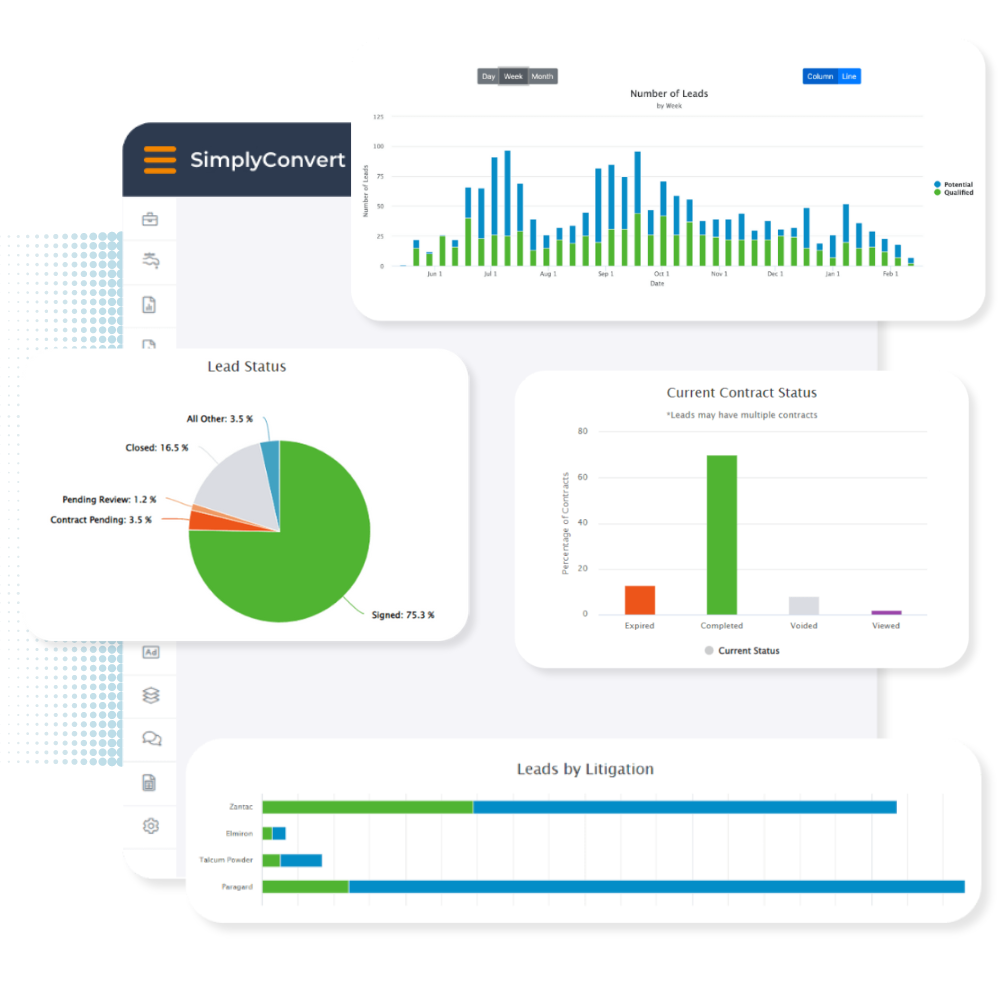 With our Reporting & Insights capabilities, you'll eliminate the guesswork, directing resources with precision to strategies that are working.

Move past the pitfalls of ineffective methods and embrace a new age where resources are leveraged with insight and intelligence.
Get unparalleled clarity on the effectiveness of every acquisition method.

Optimize resource allocation with data-backed insights.

Transition from uncertainty to a strategic future illuminated by insightful analytics.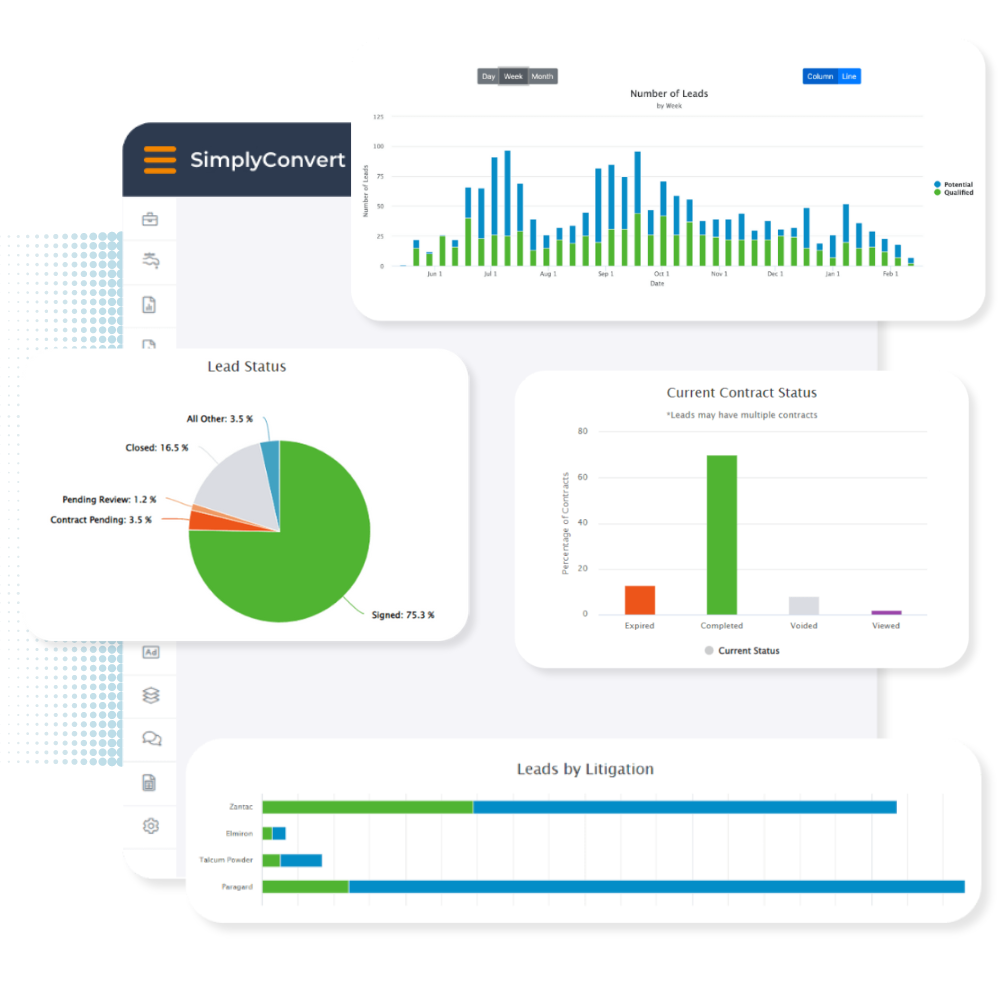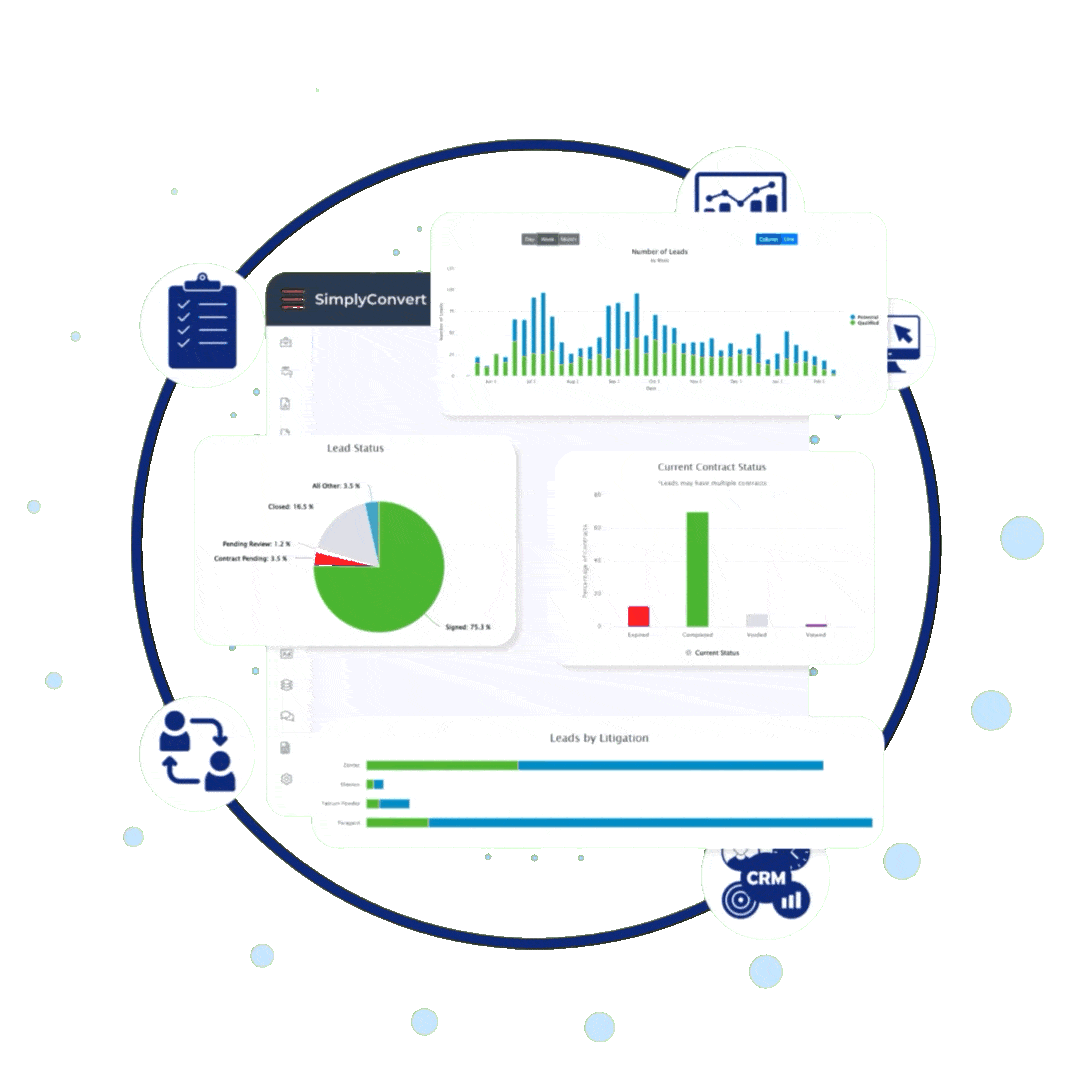 Intake & Data Management

for Disaster Recovery Law Firms
This All Creates — A Complete Client Intake Solution That Works for Your Law Firm.
When your case gets messy, you need a legal CRM that won't fall short and leave back-end work that takes you away from front-facing time with your clients.
SimplyConvert is your comprehensive client intake and case management solution that prioritizes both efficiency and growth at every step for personal injury law firms.
Less time wasted on redundent intake tasks.

More time spent on other business growth initiatives.

No more missed opportunities due to slow responses (or no responses).
"Our goal was to convert more leads after-hours and on weekends. Compared to previous live chat providers, SimplyConvert has greatly exceeded our expectations. We value them as a partner and are very excited about the success that we have seen in the first year."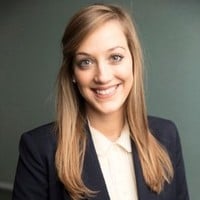 Chelsie Coker King
Marketing Director | Farris, Riley & Pitt LLP
With SimplyConvert you can create a seamless workflow with integrations.